Heritage Crochet Techniques: Classic Hairpin Lace
Mar 10, 2023 1:30PM—4:30PM
Location
SEFAA Center 3420 W. Hospital Ave Chamblee, GA 30341
Categories Workshop - Regional
Topics Crochet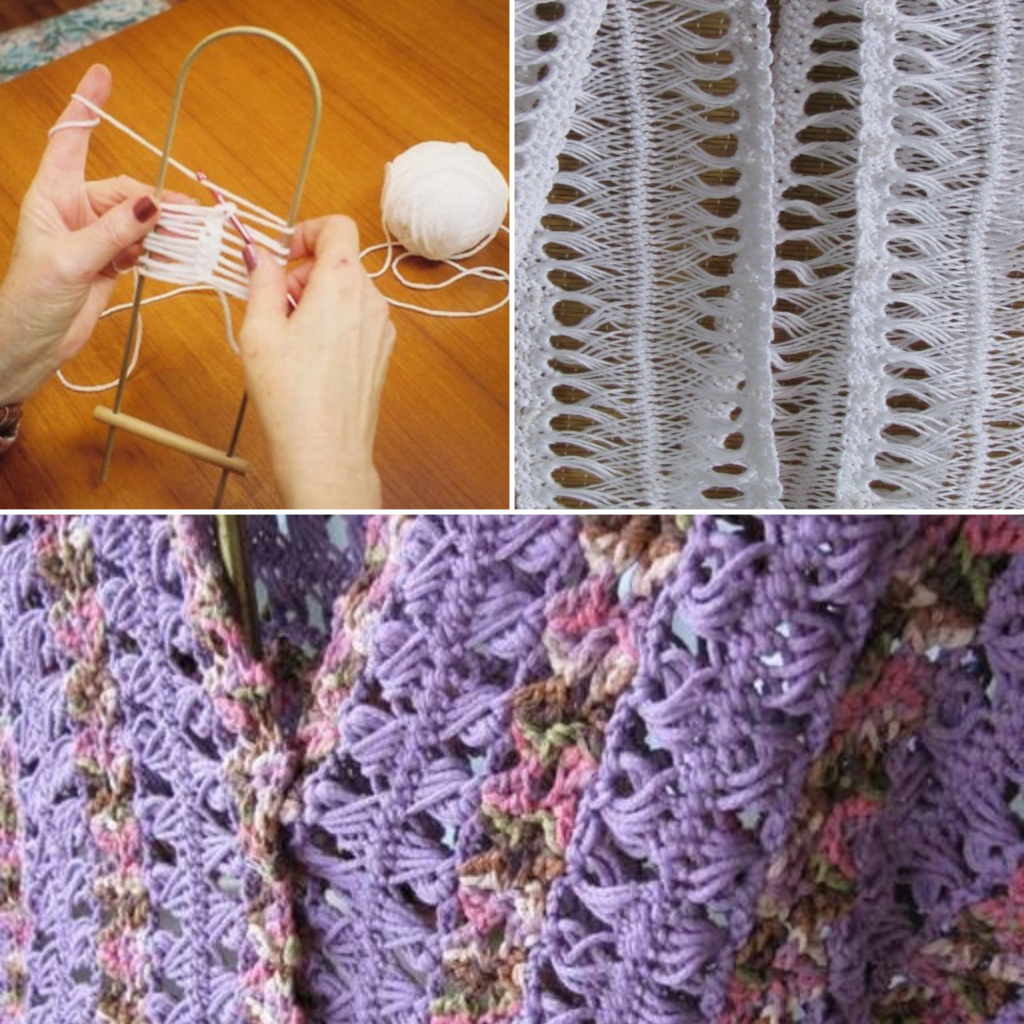 Hairpin lace is a beautiful variation on crochet that creates eye-catching lacy, openwork designs. It was done on women's U-shaped hairpins in Victorian times, but today it is worked with a simple hairpin lace loom and a crochet hook. In this class, you'll learn to create single strips of hairpin lace to create scarves, and you'll experiment with variations that create interesting finishes. You'll also explore how to connect multiple strips and discuss how to combine hairpin lace with other techniques to create unique, designer looks. Hairpin lace can also be worked in the round, so the contemporary applications for this classic technique are endless!
Rita de Maintenon is a retired educator who is now a full-time fiber artist and designer, restoration specialist, and teacher. She is a member of the Southern Highland Craft Guild, a Blue Ridge National Heritage artist, and a Craft Yarn Council Certified Instructor who specializes in using heritage techniques in updated, contemporary applications. She has trained in all aspects of fiber work and has taught fiber art workshops for the last 20 years. Find out more at www.heirloomtreasuresfiberarts.com and www.heirloomtreasuresboutique.com.
$80 – $95
Additional Supply Fee: None!
Scholarship Available: No
Level: Intermediate crochet experience required.
Number of Students: 6 to 10
Required Supplies: Please bring the following with you to class:
Several kinds of yarn.

Crochet hooks to match your yarn.
Class Schedule: Class will be in-person at the SEFAA Center from 1.30 pm to 4.30 pm on Friday, March 10, 2023.
Covid 19 Policy: SEFAA is following the CDC COVID-19 Community Level guidelines for DeKalb County, Georgia, and masks are required in the SEFAA Center only at High Covid-19 Community Levels.