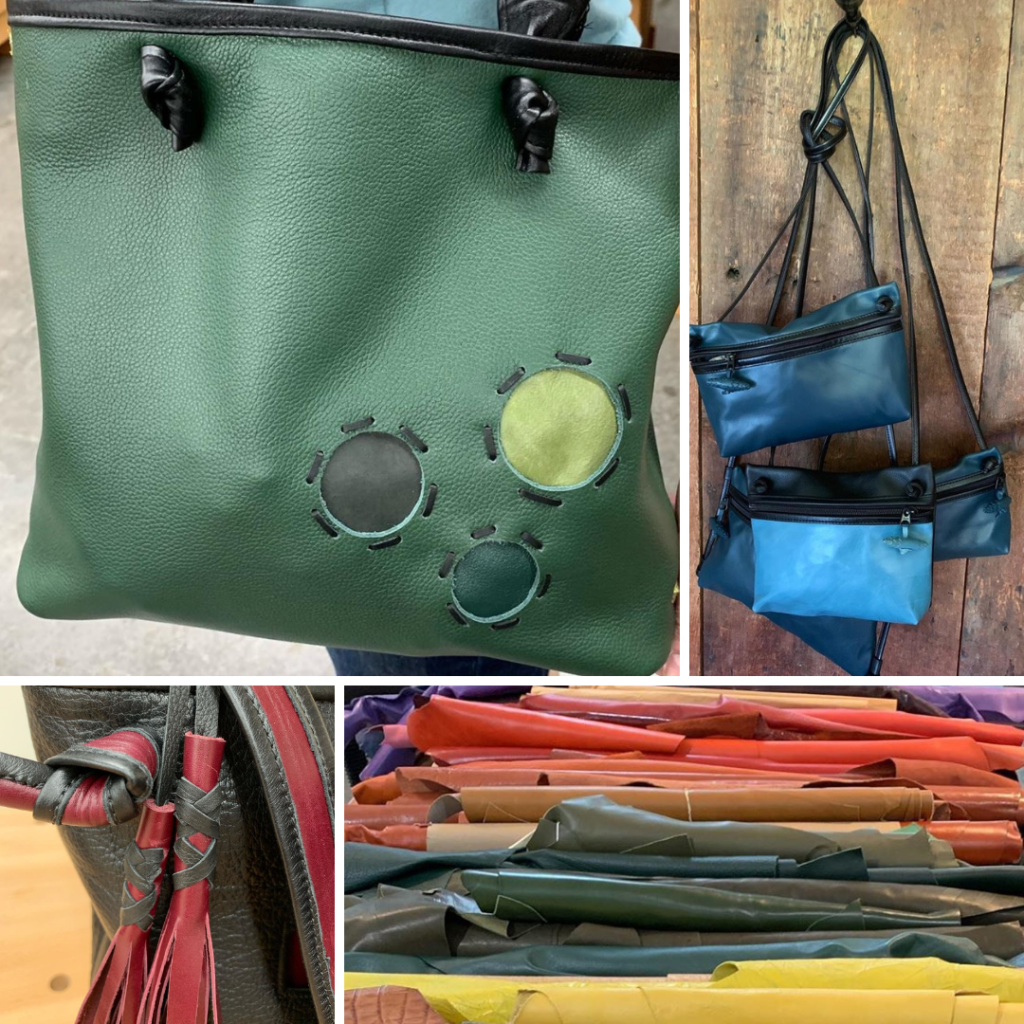 Nothing adds spice to an outfit more than a leather handbag and now you can handcraft one that matches your own unique style. In fact, you'll make several bags during this four-day workshop. You'll start by learning about bag design and materials and how to use a portable industrial sewing machine, and you'll practice by sewing two small- to medium-size leather bags with piped zippers. Then, you'll design and make your own unique handbag. Molly will provide all of the equipment and supplies you'll need, and you'll have a huge selection of colorful leathers to choose from. You'll leave with three(!) durable, convenient, one-of-a-kind bags to carry your essentials in style for years to come.
Along the way you'll learn:
the basics of pattern making,
how to use a portable industrial sewing machine,
unique ways to make pockets,
how to install piped zippers,
how to incorporate fun leather details,
creative ways to make knots, straps, and tassels, and
the finer details of finishing a leather bag.
Don't miss this opportunity to create a handbag that is uniquely you!
Molly Grant of The Cordwainer Shop began her leatherworking journey in her early 20's, first on her own and then as an apprentice at the Black Swan Leather Shop at Strawbery Banke Museum in Portsmouth New Hampshire. In 1989, she was juried into the League of NH Craftsmen, selling her handbags at the annual Fair. There she met Paul Mathews, owner of the Cordwainer Shop, and within months was learning the cordwainer craft. Visit Molly on Instagram to see images from her handbag and shoemaking workshops across the country.
$420 – $500
Additional Supply Fee: $225 (cash or check) paid to Molly on the first day of class for the equipment and materials she supplies.
Scholarship Available: No
Level: Basic machine sewing skills required.
Number of Students: 5-8
Required Supplies:
note-taking materials
Sharp sewing scissors
Class Sessions: Class will meet daily from 9.30 am to 4.30 pm starting on Monday, October 11, 2021 and ending on Thursday, October 14, 2021.