Monday Make Night: Easy Wet Felt Balls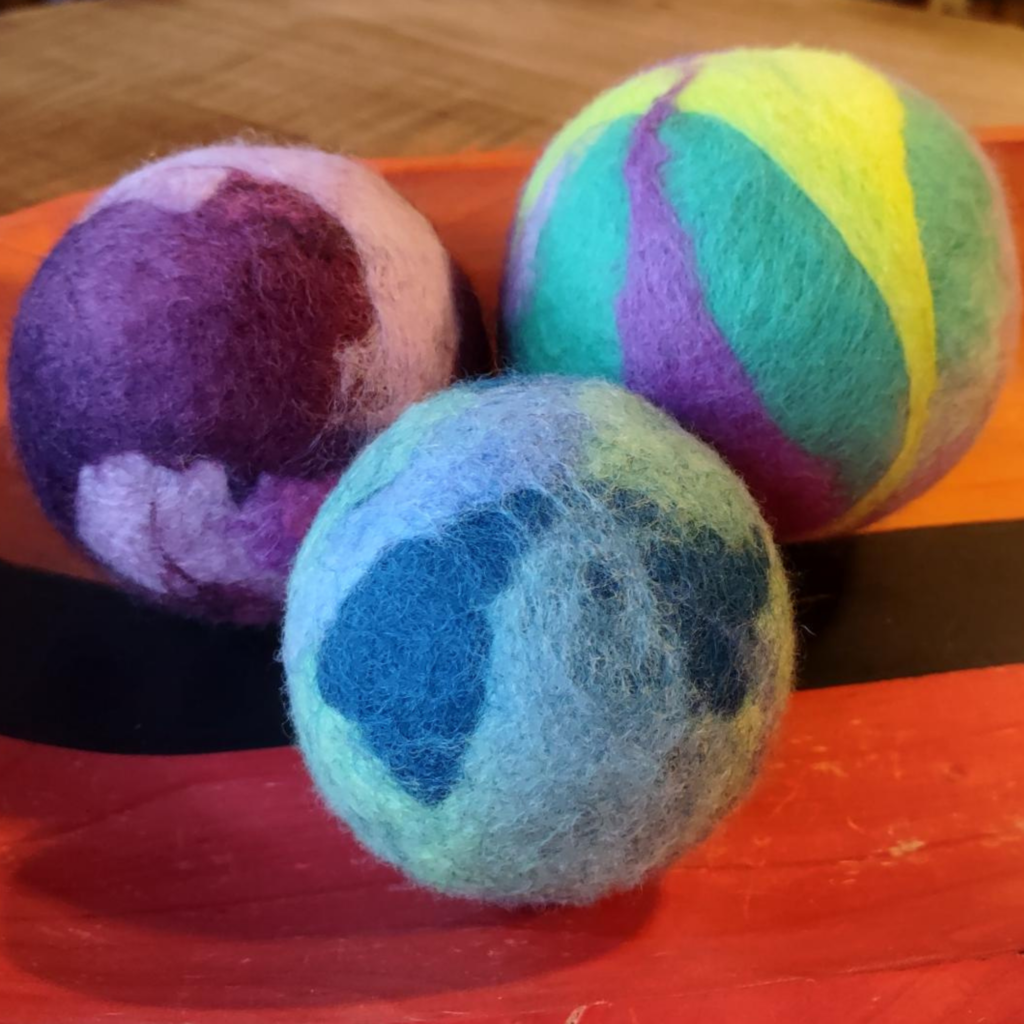 Save your fiber scraps to create beautiful felted balls! Borrowing from the Temari tradition, we'll wrap our scraps tightly in yarn to form a firm ball. Then, we'll add colorful wool fibers and use felting needles to secure the fibers before wet felting our balls with soap and warm water. Magically, the fibers will meld to create colorful balls which you can use for home decor, cat toys, or … It's easy. It's fast. It's fun!
Instructor: Katrina Stone has been a fiber fanatic since childhood. She creates award-winning, nature-inspired works that incorporate the fiber techniques she loves – felting, sewing, beading, and knotting (macrame). Katrina is the current president of the Southeast Fiber Arts Alliance and makes her home in Gwinnett County with her husband and their fun-loving Boston Terriers.
$30 – $35
Additional Supply Fee: None, the cost of wool fiber, olive oil soap, and yarn is included in the class price.
Scholarship Available: No
Level: Beginner – no prior experience necessary.
Number of Students: 6 – 12
Required Supplies: Bring several handfuls of fiber scraps (yarns, fabric, old t-shirts or socks, anything as long as its fiber.
Class Schedule: Class will be in-person at the SEFAA Center from 6.30 to 8.30 pm on Monday, June 13, 2022.
Covid 19 Policy: SEFAA is following the new CDC COVID-19 Community Level guidelines for DeKalb County, Georgia. As of 4/26/2022, our Community Level is low, and mask-wearing inside the SEFAA Center is optional.