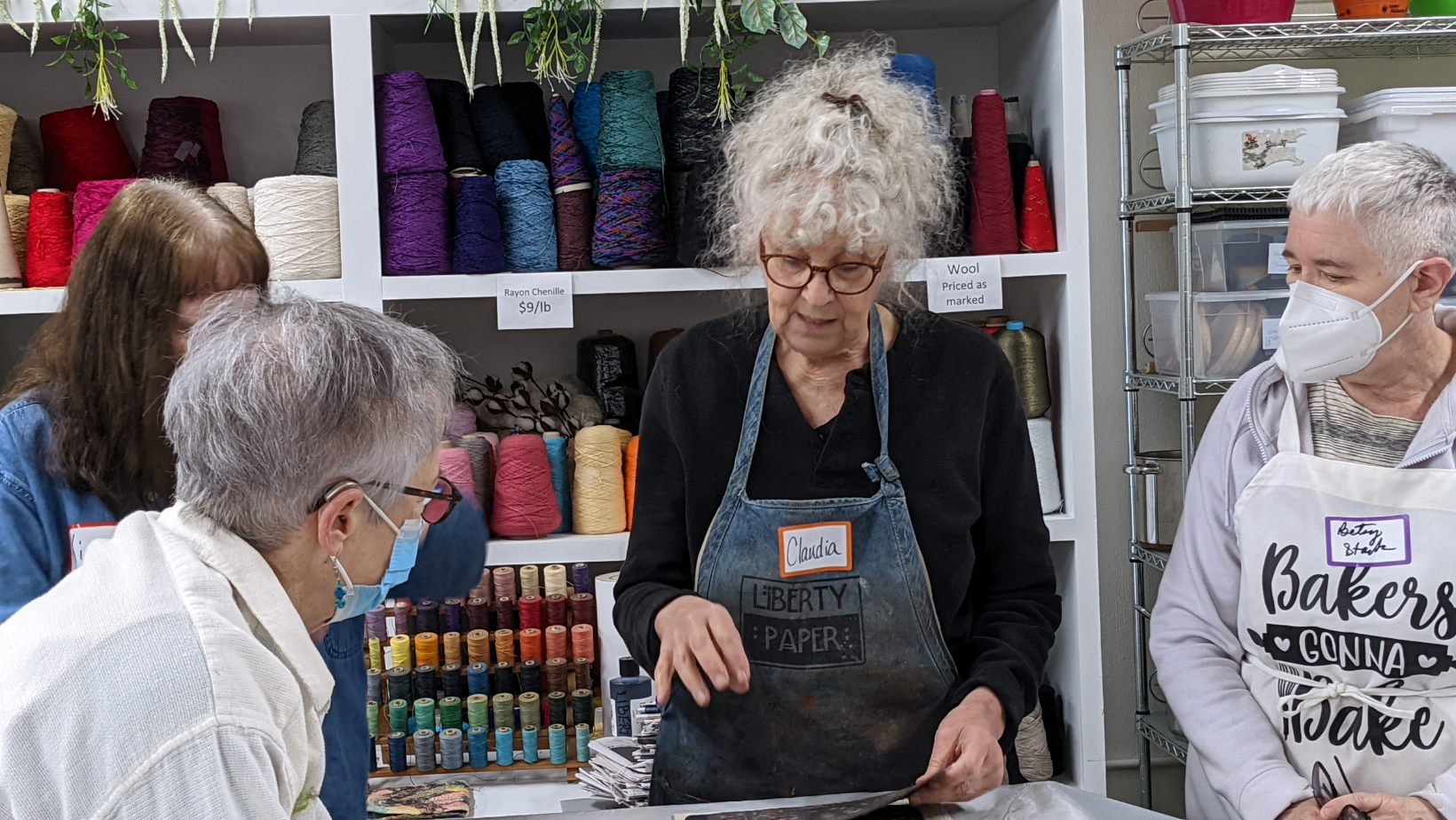 Create
Interested in natural dyeing, slow stitching, spinning flax, silk painting, surface design techniques, quilting, sewing, felting, knitting, crochet, needlework or …? Register for a class or workshop at the SEFAA Center and nourish your creativity.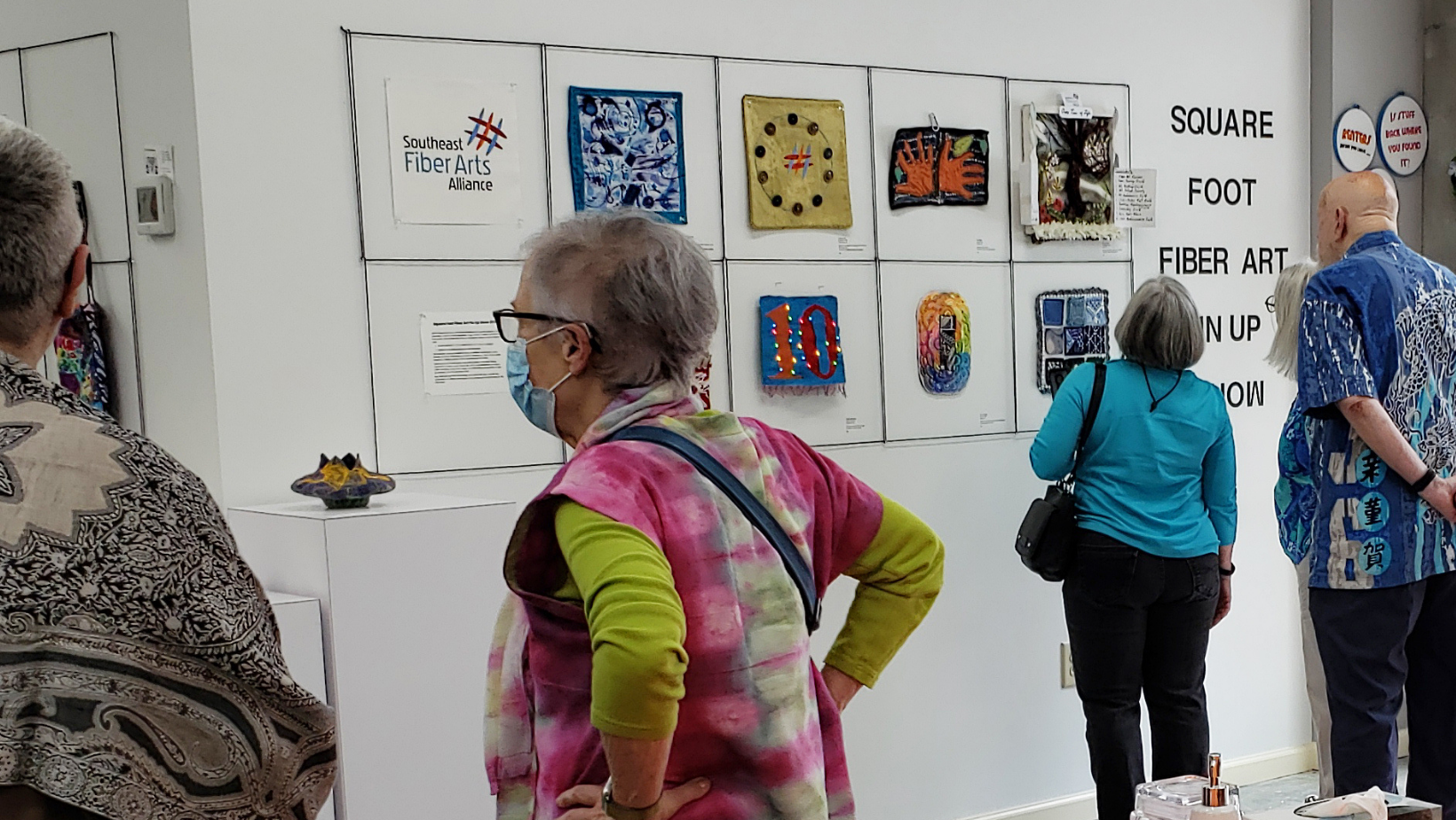 Be Inspired
Attend a creative event, view an exhibition, hang out with creative people at free bi-weekly open-studio sessions, and browse our expansive textile library. Inspiration guaranteed.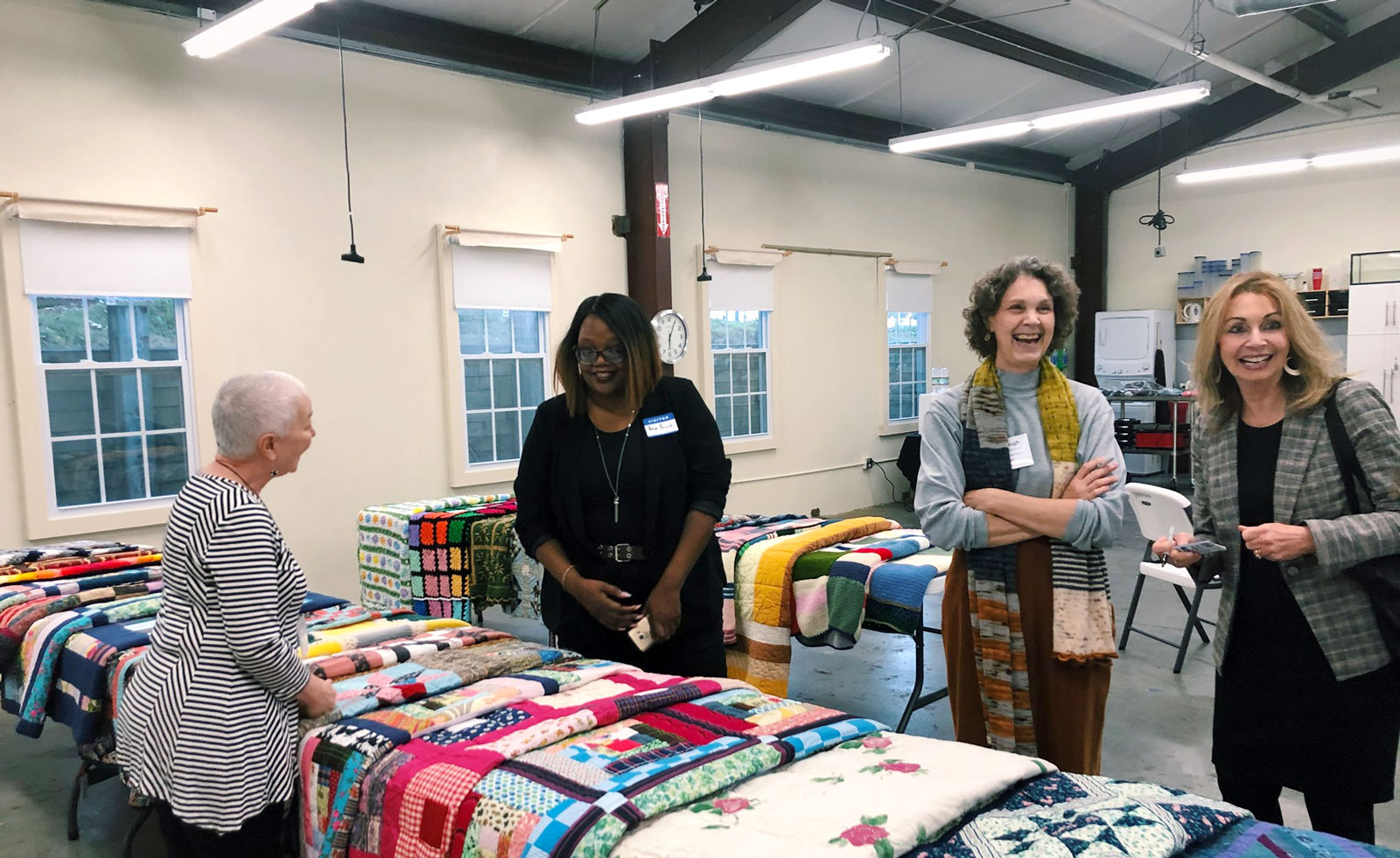 Connect
Join the SEFAA community and come home. Member benefits include free monthly program meetings and a 20% discount on class and workshop registrations. Engage virtually anytime on social media and stay connected through monthly e-newsletters and Latest News website posts.
SEFAA celebrates all textile art forms (from appliqué to weaving) and cultivates a vibrant fiber arts community by:
providing diverse and comprehensive fiber art programming;

preserving fiber art skills and traditions;

promoting the fiber arts;

inspiring and supporting crafters and fiber artists of all abilities as well as organizations, businesses, and educators; and

connecting everyone interested in textiles.
Participate
Your gateway to classes, workshops, program meetings, tours, events, exhibitions, and volunteer opportunities. All textile-focused, of course.
CONNECT & DISCOVER
Calendars, galleries, resources, FAQ's, about SEFAA, newsletter archives, and more.

"Network to an amazing fiber community that I would never have known existed."
Robin Meyer
There's a large and comprehensive textile library at the SEFAA Center. View listings in person or online. SEFAA members have borrowing privileges.
SEFAA Member Organizations and Businesses
Looking for more technique-specific groups? Check out our wonderful member organizations below. If your group isn't listed below, we encourage you to join SEFAA. Publicity, partnerships, low-cost space rentals, and an intimate connection to our regional fiber arts community are just some of the benefits that come with your membership!

Providers of generous and invaluable support.