Logging In To Your SEFAA Account:
If you are a SEFAA member or you have purchased anything from SEFAA in the past, you will save time by logging in to your account to register for a class/event. Logging in will also enable you to make multiple purchases with a single transaction (registration, membership, donation, shop purchase). You'll automatically be prompted to login in when you hit the Register button.
You can click on the "X" button to close the dialog box if you choose not to login.
Otherwise, enter your login name and password.
Or enter your email address and click on the "Recover Account" button to reset your password OR to create a login name and password.
Payment:
You can pay online using PayPal or NeonPay (our integrated payment processor) and you can, optionally, choose to cover the credit card processing fees when you make your payment.
Individual SEFAA members receive discounted registration pricing as a membership benefit. SEFAA membership is $60/yr. ($55/yr if you belong to one of our member organizations), so you may save money if you join SEFAA before registering for some classes or if you register for multiple classes during a year. Just click here to join.
Emails:
You will receive an email confirmation of your registration/payment.
You will also receive an automatically generated reminder email five days before your class/event begins. We also generally send a second email reminder a day or two before your class/event begins.
If you do not receive your confirmation and/or reminder emails, please email education@fiberartsalliance.org. We may have an incorrect email address for you, or you may have opted out of receiving SEFAA emails.
Required Supplies:
The required supplies for each class are listed toward the bottom of the class description on the SEFAA website. Go to https://fiberartsalliance.org/participate/ and click on the image or title for your class.
Online Classes/Events:
Our system allows us to include the Zoom link for online classes/events in confirmation/reminder emails, but it does not (yet) allow us to include the Zoom Meeting ID and Password which you will need if you access the class/event from Zoom.com. If you need this information, please email education@fiberartsalliance.org.
Your purchase is an important source of income for SEFAA, one that helps our nonprofit keep the lights on, pay instructors, and purchase supplies. So, while our cancellation policy recognizes that plans change, it also ensures that those changes don't result in an unprofitable event.
Please email education@fiberartsalliance.org if you will not be able to attend the event you have registered for.
You will receive a 100% refund if you find someone to take your place.
Otherwise, your refund is conditional on the number of enrollees on the first day of the event: If your withdrawal does not drop the total number of enrollees below minimum enrollment, we will refund your full registration minus a 15% processing fee. You will receive a check within 10 business days after the event ends.
Directions:
The SEFAA Center is located at 3420 W. Hospital Ave, Chamblee, GA 30341 - just inside of 285, west of 85, and north of Peachtree DeKalb (PDK) Airport as you can see on Google Maps.
Turn off of West Hospital between the low, curved concrete signs that say 3400 W. Hospital, and then drive to the end of the pavement to end up in front of the SEFAA Center.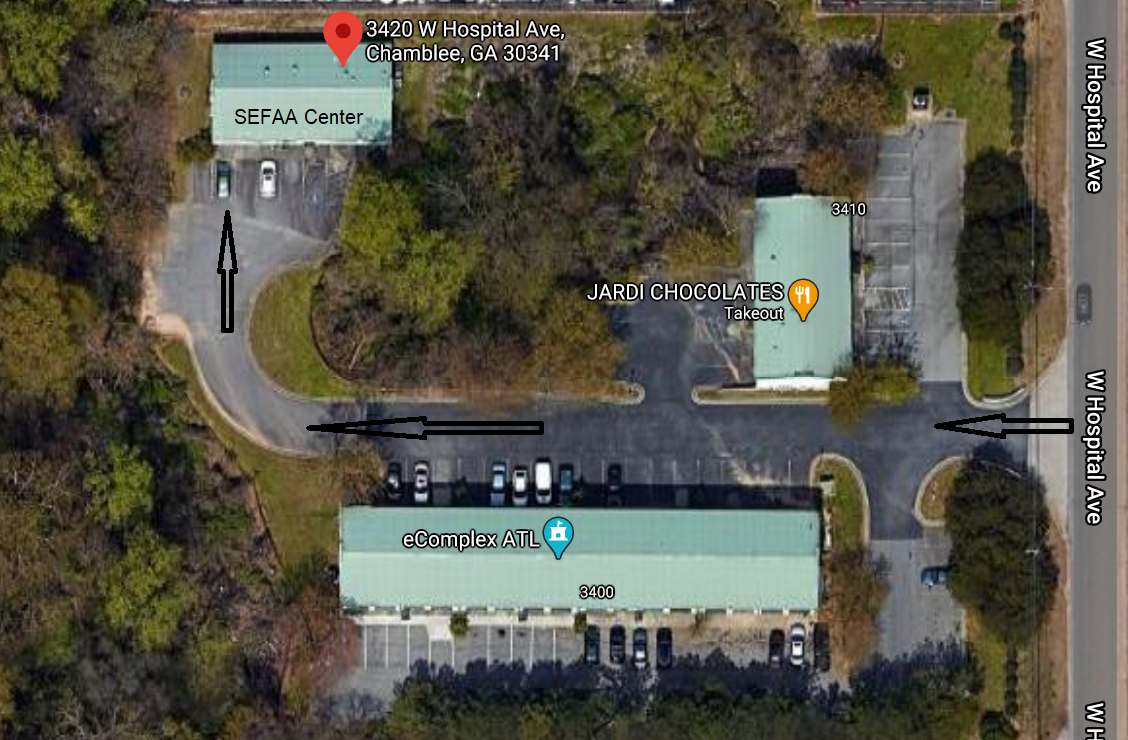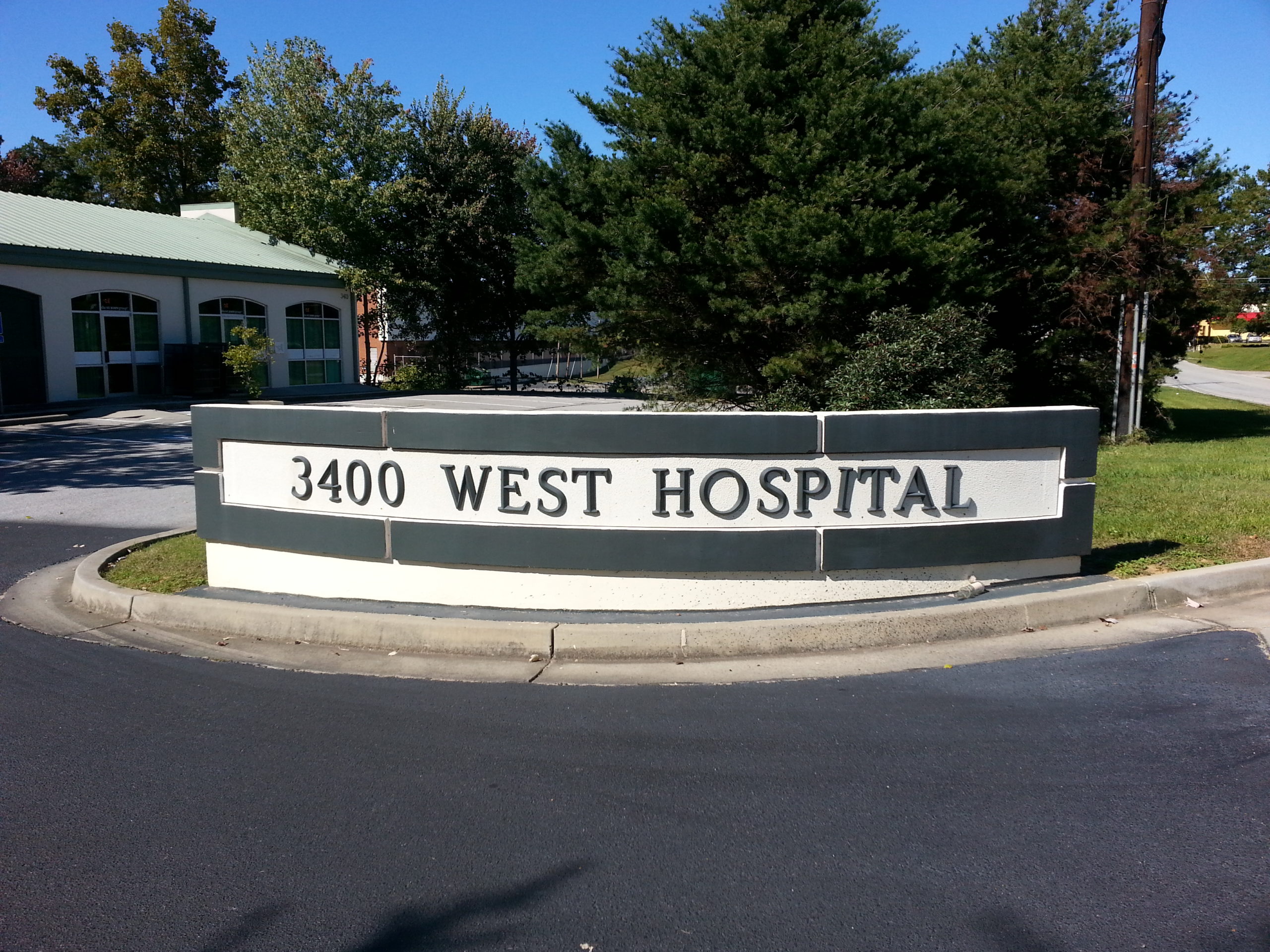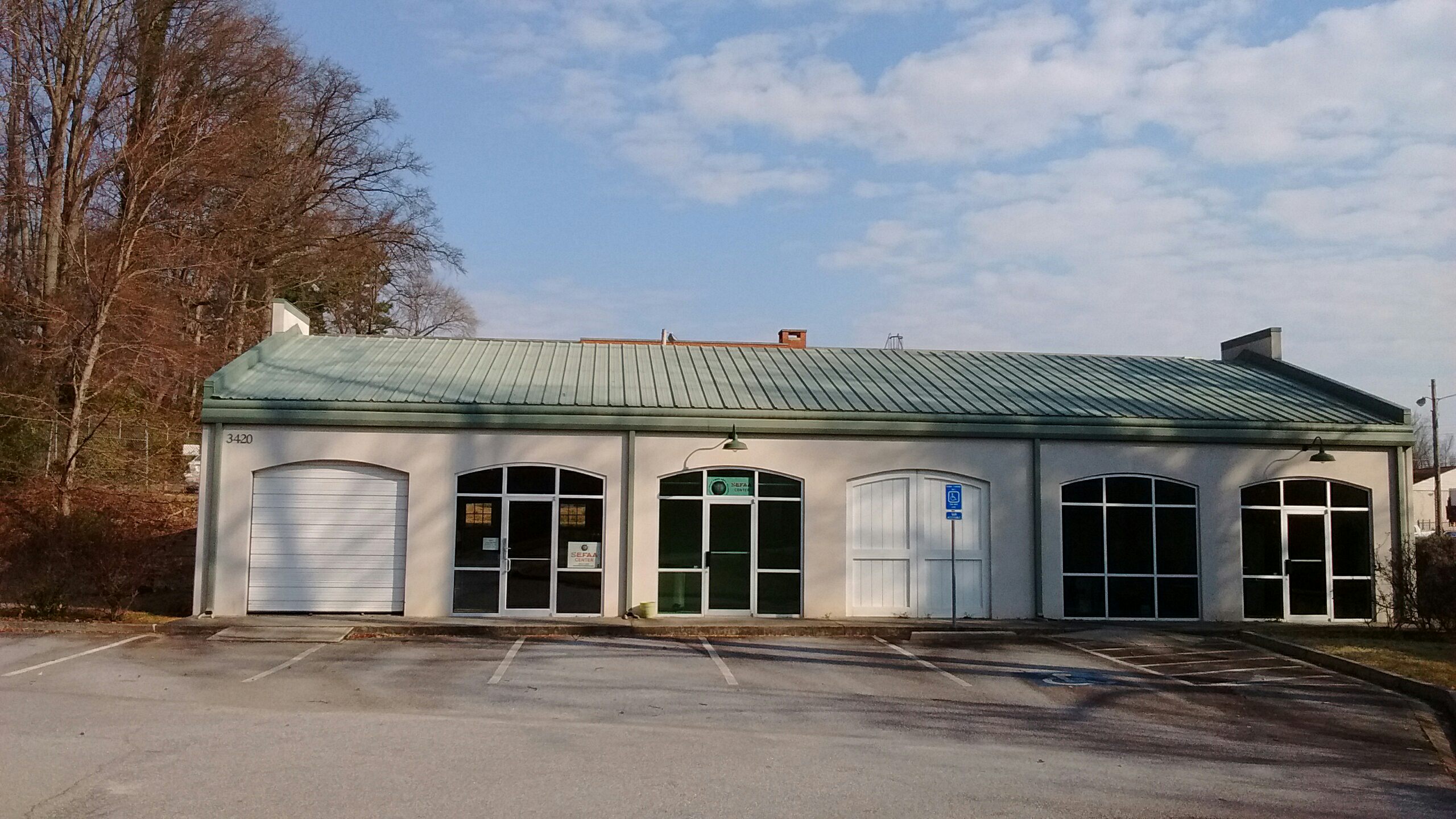 Parking:
There are 11 regular parking spaces and one handicap parking space at the SEFAA Center. For large gatherings, you may park anywhere within the complex. However, please don't park in front of any loading docks as it severely inconveniences our nice neighbors.
There are many housing options available in the area around the SEFAA Center. Here are a few options to consider:
SEFAA offers up to two student scholarships for select SEFAA classes. A short application form is due fifteen (15) days prior to the class you are interested in attending.
If you are awarded a scholarship, you will be responsible for:
Prepayment of any class supply fees.
Procurement of all required student-provided class supplies.
Any transportation and lodging costs associated with taking the class.
Volunteering for SEFAA for 3 hours for every day of your class within a year of the class. We'll work with you to find a volunteer opportunity that works with your schedule and interests and volunteering can be done online/remotely.
Signing and promptly returning a Workshop Scholarship Contract.