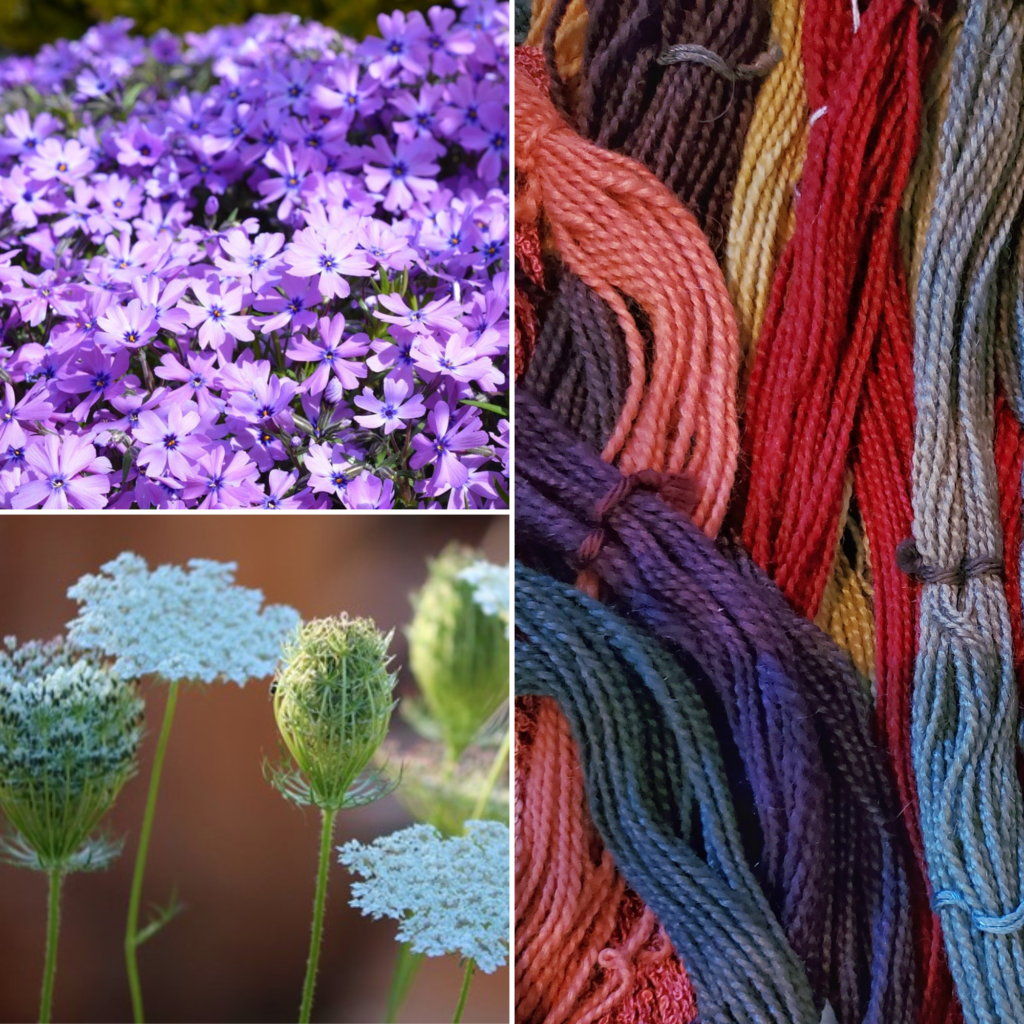 HomeGrown Dye Garden Project
Have you ever seen textiles dyed with plants and thought that you would love to try natural dyeing? Have you ever wondered which garden plants and which wild plants give color, which part of a plant produces dye, or what intense or subtle or delicate colors a plant will produce? If so, join the SEFAA HomeGrown Dye Garden Project! Whether you have space for a dedicated dye garden or just a pot on the porch, this project will allow you to be a part of a community of independent growers learning and dyeing together.
If you are thinking…"I don't know what to grow or how to use what I grow!" Have no fears, because this collective project is all about growing together. When you register to participate, you'll receive information to start your garden planning. Then, we'll support you throughout the growing season with information about dye plants and growing tips, how to preserve your natural dye materials, suitable fiber/fabric to dye naturally, how to prepare fiber/fabric for dyeing, and much more. We'll also keep you informed about relevant classes and workshops, recommend natural dyeing books, videos, and blogs, and provide opportunities for virtual discussions and gatherings – even in-person foraging walks to gather dye materials where they grow naturally. Then this fall, we'll gather for a hands-on "Day to Dye For" where we'll share our homegrown, natural-dye materials, make communal dye pots, and dye glorious colors together.
It's free to participate, so sign up today and encourage your friends to join our growing network! We may be individually tending our plants, but we'll be communally sharing knowledge and plant materials, and that means color and fun for all!