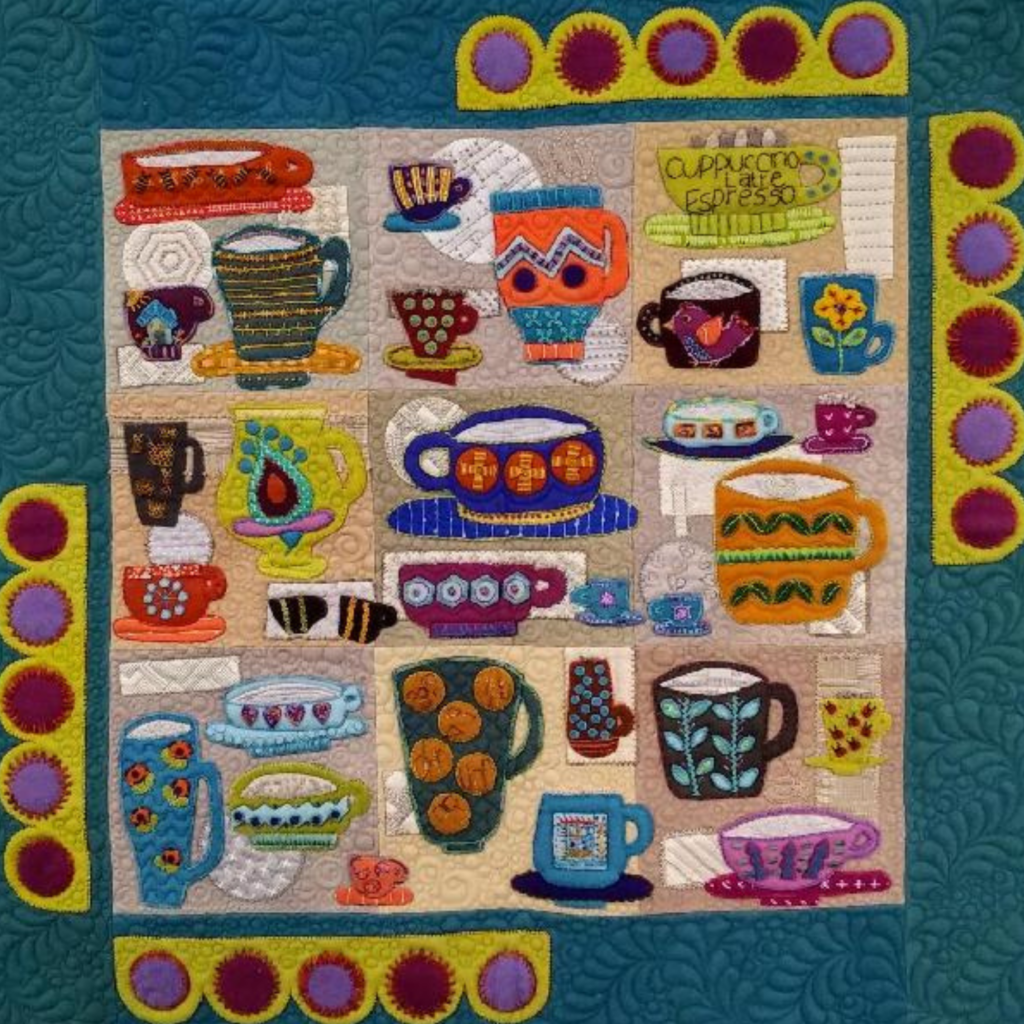 Member Spotlight: Diana Quinn
by: Corrie Habib
It is undeniable that Diana Quinn is an enthusiastic quilter! She's been quilting for a decade but sewing since she was a young girl. Her mom was a Campfire Girls leader, her aunt taught her embroidery, and Diana's grandmother sewed all her own clothes: you could say that sewing must be in her DNA. Diana did some cross-stitch in her 20's but the demands of career and family kept her busy and she didn't put thread to fabric again until she relocated to Marietta in 2009 and needed some curtains…her mom's machine wasn't working, so Diana bought a new one with lots of extra features and her quilting addiction was born.
Diana's quilts currently on display at SEFAA as part of "Stitches by Sass and Quinn" are dramatic and clearly show her appreciation for the art form and the quality of her workmanship. Aesthetically pleasing, they also are a physical manifestation of the time and meditative process involved in bringing to life the design inspirations of Sue Spargo. Each block has been worked by hand. Diana said that each quilt on display represents approximately 11/2 – 2 years of work. She remarked that sewing is her escape and she loves the pleasant sounds of the working sewing machine. She's turned her skill and passion for quilt making into a small business, making a significant investment for a long arm machine. She enjoys the "chill handwork" involved in her quilt projects and she enjoys the long process all the way through to completion. Diana sees her fiber arts as a journey where she keeps developing and growing and she has recently learned to knit. She's a member of the Board for the Atlanta Chapter of the American Sewing Guild, as well as SEFAA, and she's committed to helping people develop and continue meaningful relationships with their favorite creative pursuits.
"Stitches by Sass and Quinn" is on display at the SEFAA center until 12/30/21.