2022 Virtual Annual Meeting
Feb 17, 2022 6:30PM—7:30PM
Cost 0.0
Topics All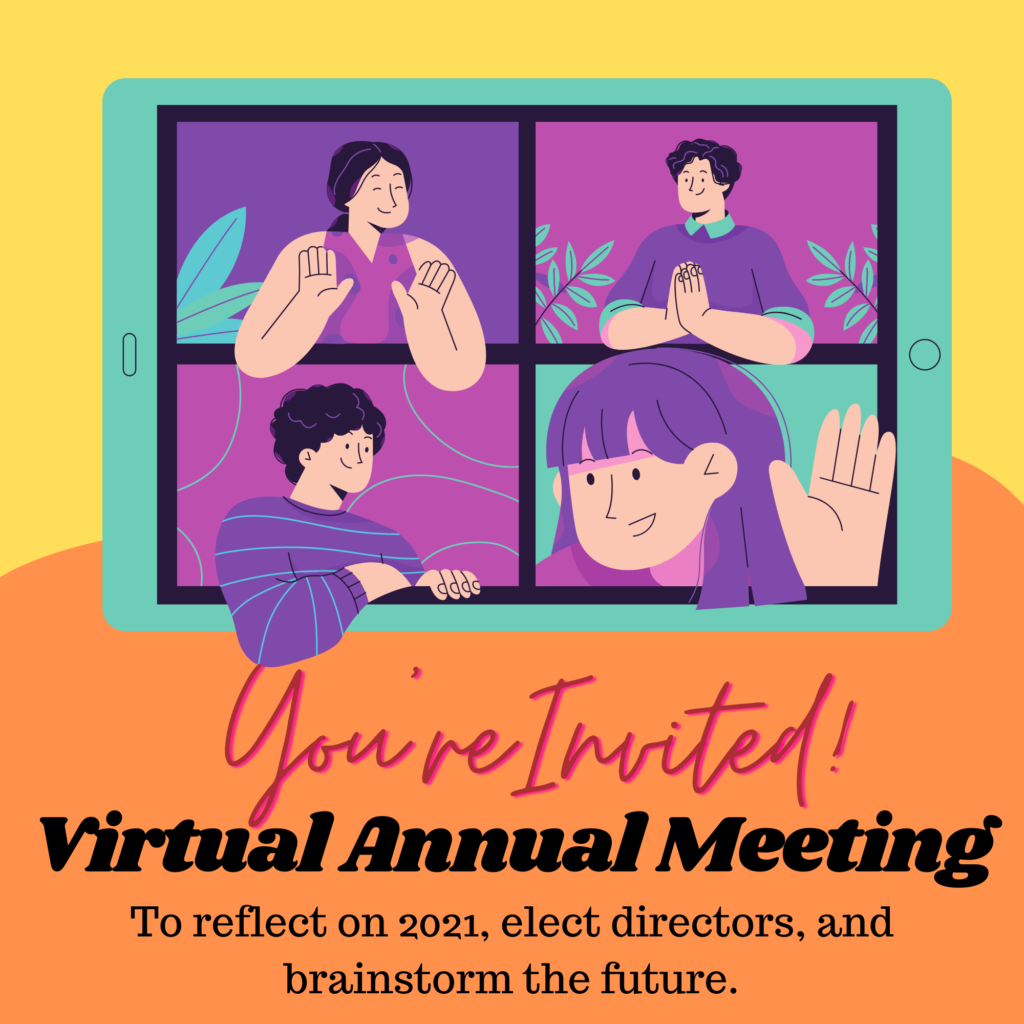 Please join us for our 2022 Annual Meeting on Thursday, February 17th at 6.30 pm. We'll be gathering virtually this year which will mean no traffic! Everyone is welcome to attend, so just register to receive the Zoom link.
The meeting will be a short and sweet event that will include the presentation of both our Annual Report and our Volunteer of the year award, voting for our 2022-2024 Board of Director's candidates, and an open discussion of your SEFAA-related ideas and questions.
SEFAA members: Please vote yes, no, or abstain for our four Board candidates online before 7 pm. Corrie Habib and Karen SanMillan are running to join the Board for their first two-year term and Gale Evans and Jolie Fainberg are running for their second two-year term on the Board. Your vote is very important! It directly affects the operations and future of SEFAA, since the Board handles both day-to-day operations and long-term planning for our organization. Information about the candidates and the link to vote have been emailed to you already. If you have questions or can't find the email, though, please contact us at info@fiberartsalliance.org or 678.235.4328.