Acadian Spinning
Aug 29, 2021 11:00AM—5:30PM
Categories Class
Topics Spinning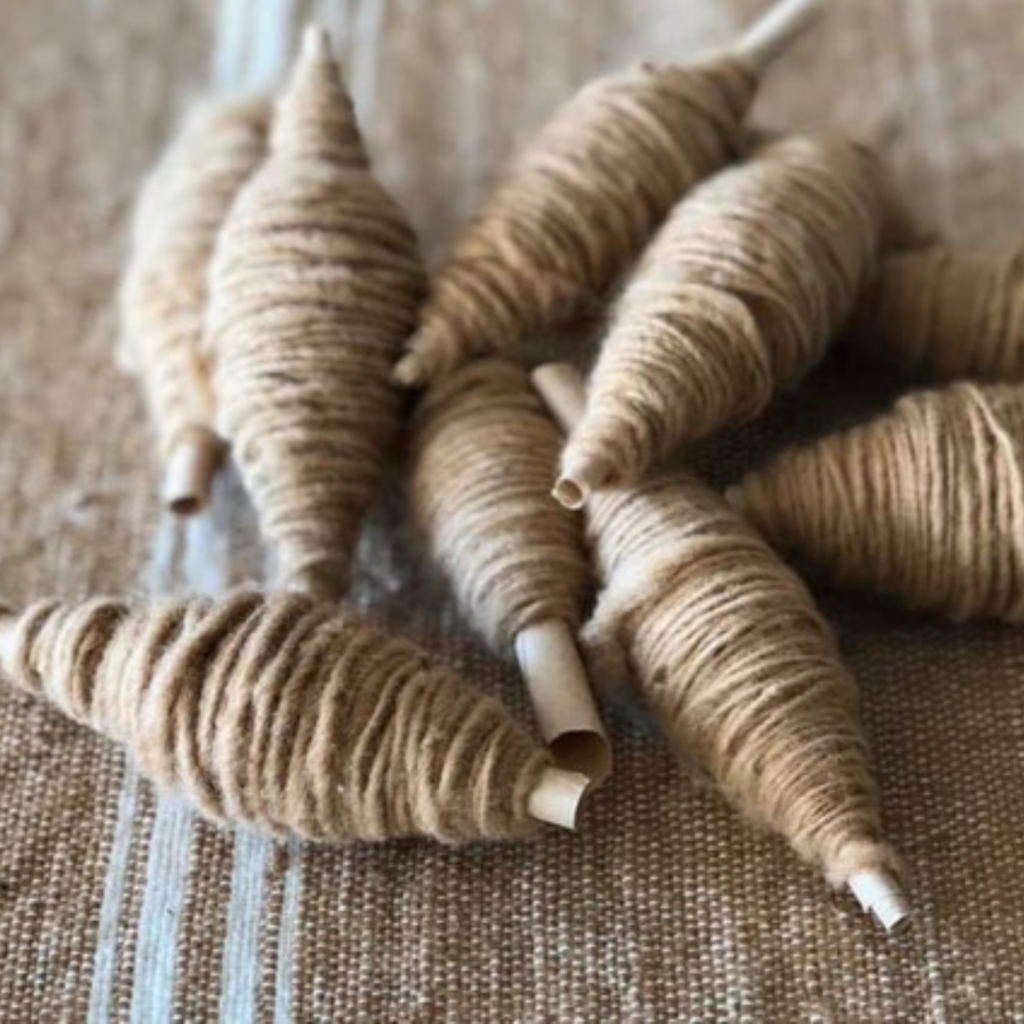 Learn to spin cotton like a Cajun in this one-day class! You'll start by carding cotton to prepare for spinning and then you'll learn to spin cotton singles like the Acadians of Southern Louisiana – sitting alongside your wheel (instead of facing it) and spinning off the point of a quill. With some practice, you'll be spinning for your own beautiful textiles. So, don't pass up your opportunity to also try weaving in the Acadian style on the warped loom Austin will provide. Finish up with a short discussion of the history of Acadian textiles and you'll have a great foundation for appreciating, enjoying, and, perhaps, even reproducing amazing Acadian blankets and clothing.
Austin Clark is a spinner, knitter, and weaver who studies historic Acadian textiles. His current focus is on cotonnade, a heavy plain weave fabric used for clothing and household items. Austin is documenting and reproducing traditional cotonnade fabrics using white and brown handspun cotton and natural indigo and walnut dyes – the original Acadian palette. His work is included in the Hillard Art Museum's exhibit, Acadian Brown Cotton: The Fabric of Acadiana and he has been awarded Louisiana Folklife grants to reproduce Acadian textiles using traditional techniques. Austin is also the director of music at Grace Church of West Feliciana.
$140 – $165
Additional Supply Fee: None. $15 fee for supplies is included in the class cost.
Scholarship Available: No
Level: Basic spinning skills required.
Number of Students: 7-10
Required Supplies:
note-taking materials.
spinning wheel in good working order.
cotton cards (if you have them).
Optional: If you have an Ashford wheel and would like to purchase a quill before the workshop, you can order one from The Woolery or another source.