Artist Talk: Gabriela Martinez Ortiz (Rescheduled)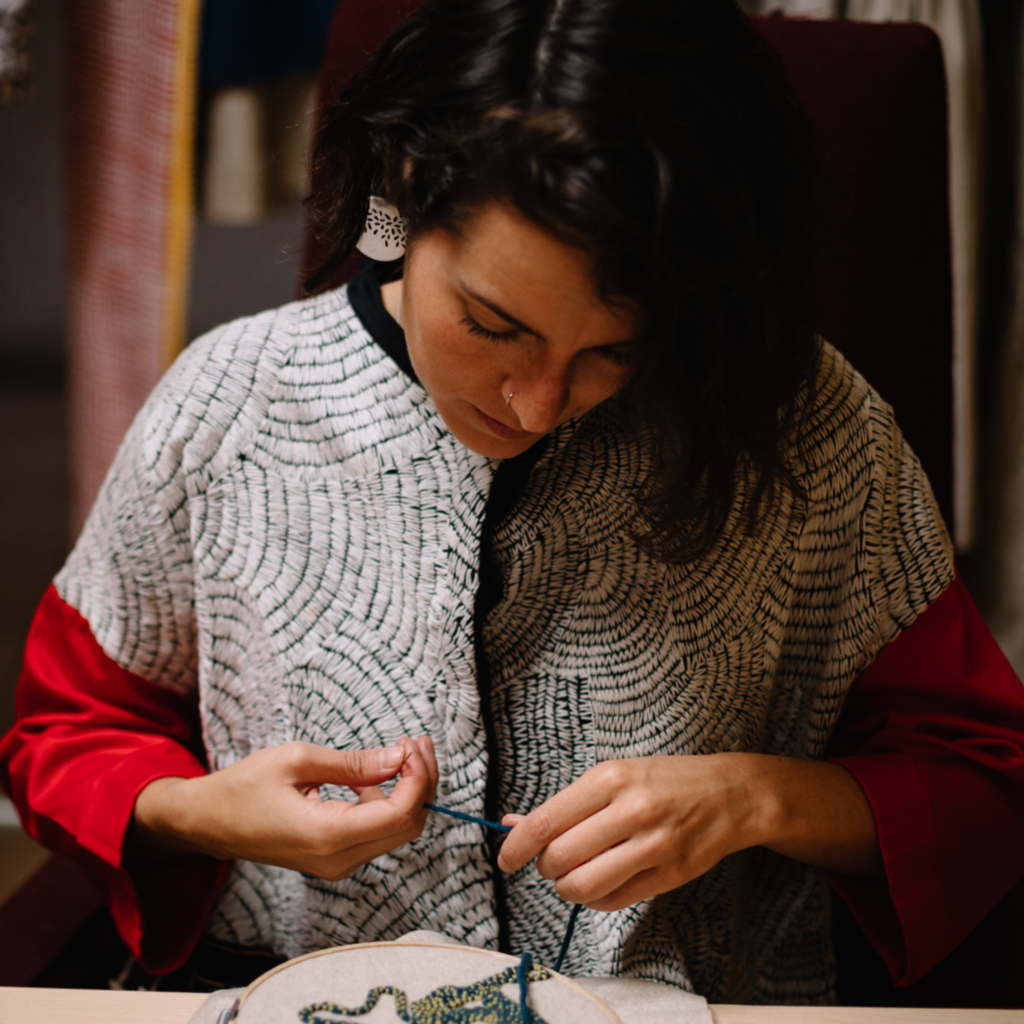 Join us for an hour of inspiration as Gabriella Martinez Ortiz talks about her artistic journey and her practice which utilizes traditional hand embroidery to create uniquely contemporary surface pattern. She'll show us some of her garments along with images and sketches that inspire her work. And, she'll talk about the Slow Movement philosophy which underpins her work – how slowing down and savoring the journey enhances and directs her work.
Gabriela Martínez Ortiz is a Mexico-based designer, textile artist, and the creator of Ofelia & Antelmo, a textile art project focused on hand embroidery. Ofelia represents community, the work of a cooperative of women making handmade garments designed to be one-size-fits-all, reversible, and timeless. Antelmo represents Gabriela's personal creative journey as the clothes become canvases where she explores techniques, supports, fabrics, textures, and colors. Together they form a family of unique textile pieces where each informs the making of the next. Inspired mainly by nature, Gabriella's aesthic is the result of her observation and exploration of organic forms through repeating patterns. Her work is governed by the philosophy of the Slow Movement, a cultural revolution that values processes enjoyment and the calming art of slow-making, Visit Gabriella on her website, on Facebook, and on Instagram.
$5 – $10