Beginning Batik
Mar 19, 2022 12:30PM—4:30PM
Categories Class
Topics Dyeing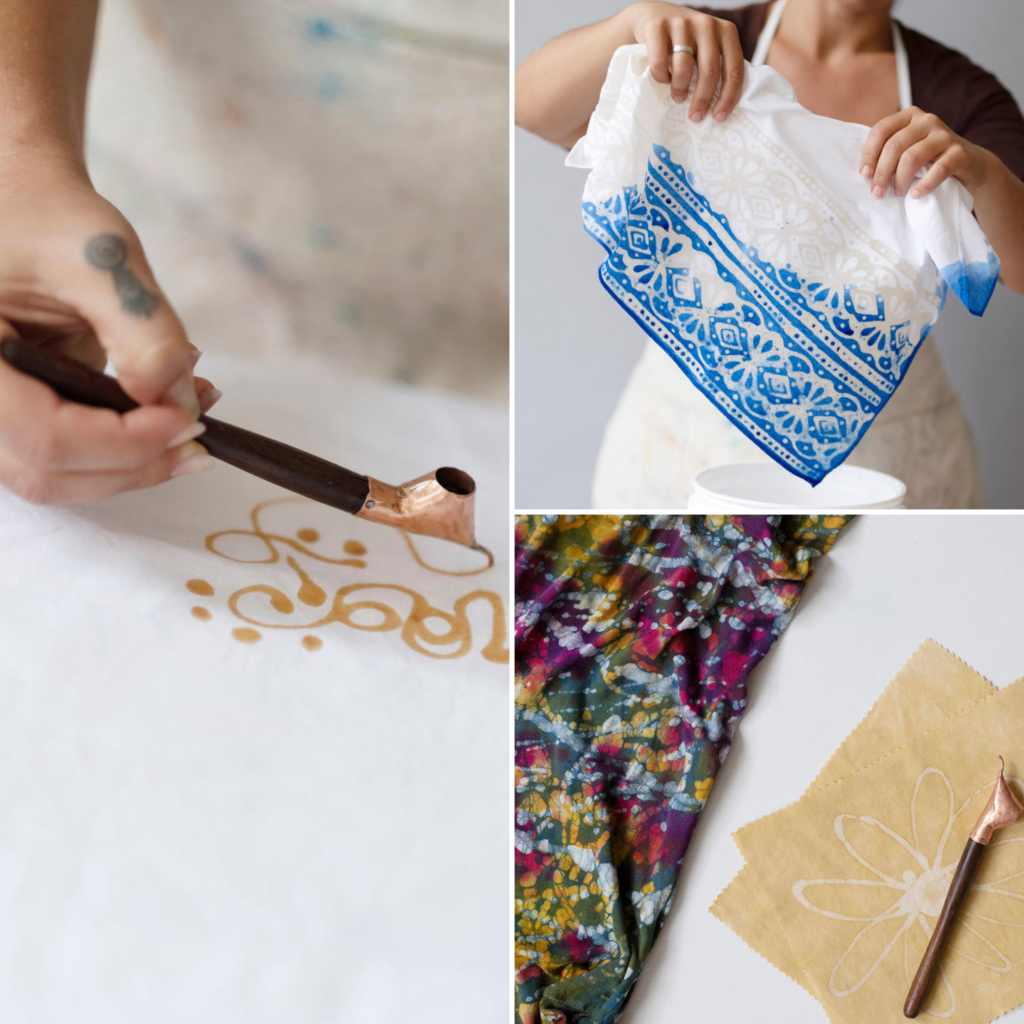 You can create batik fabrics and garments more beautiful and unique than you can imagine using beeswax and fiber reactive dyes! In this introductory class, you'll learn several techniques for applying wax resist to fabric – with paint brushes, Indonesian tjanting tools, hand carved Indian wood blocks made specially for batik, and metal Malaysian stamps. Then you'll immersion dye your pieces in one of several fiber-reactive dye baths that we'll make in class. You'll leave with instructions for finishing your projects at home (washing out and boiling) since there isn't enough time during class to complete the curing process. All materials will be provided but you are welcome to bring some of your own lightweight cotton yardage to batik during class (pre-washed fabric only, please).
Jessica Kaufman is the owner/founder of Asheville, North Carolina's WAXON Batik & Dye Studio. She teaches knitting, ice dyeing, tie-dyeing, batik, and Shibori both in-person and online. With her genuine love of teaching, her Master's in Crafts Education, and her Bachelor's in teaching theatre arts, Jess's classes are entertaining, well-paced, and jam-packed with invaluable insights and experiences.
$120 – $145
Additional Supply Fee: None, but blank dyeables will be available for purchase.
Scholarship Available: No.
Level: All.
Number of Students: 8-12
Required Supplies:
apron.
gloves.
note-taking materials.
Class Schedule: Class will be in person at the SEFAA Center from 12.30 pm to 4.30 pm on Saturday, March 19, 2022.
Photo Credit: Nicole McConville