Beginning Eco Print Dyeing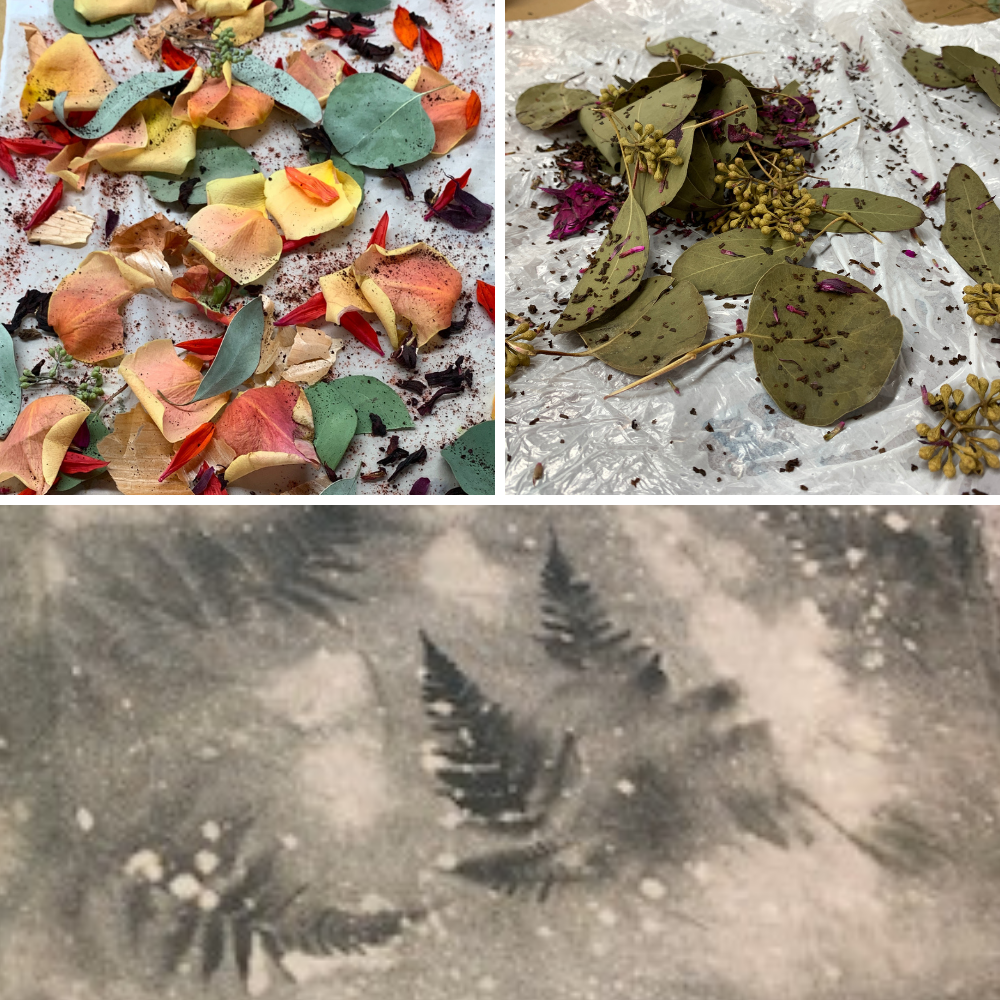 Eco Printing is a form of natural dyeing where impressions from plant material are transferred to fabric. Fresh and/or dried leaves, stems, flowers, buds, seeds, bark, and roots from garden and locally foraged plants can all be used. The resulting eco prints can be clearly defined or diffuse and are unique to the materials used, how they are arranged on the fabric, and how the fabric/plant material bundle is wrapped. Join us to learn this easy and fun contemporary version of natural dyeing!
Jaime Rosegren is a freelancer in the film industry, an artist, and a crafter. She began knitting several years ago and fell down a long and winding fiber hole which includes exploring natural fibers and textile techniques. Jamie is also the owner of Fiber Parts, a textile supply store specializing in US made yarns and fibers and Indie-dyed yarns.
$38 to $45
Scholarship Available: No
Level: All
Required Supplies: 
Eco Print Scarf Kt ($40) from Fiber Parts. Each kit includes two silk scarves (pre-mordanted and ready to accept dye), a selection of natural dye stuffs, and a pamphlet about the eco print process. 

Please order by October 4th to ensure delivery before class.

Large stock pot
Steamer basket (that fits inside of stock pot to "cook" the scarves)
Tongs (to remove scarves from stock pot)
Provided Supplies: None
Homework (optional): Gather your own natual plant materials to use during class. (A list of native dye plants will be supplied with your kit.)