Beginning Inkle Weaving
Feb 26, 2023 10:00AM—5:00PM
Location
SEFAA Center 3420 W. Hospital Ave Chamblee, GA 30341
Categories Class
Topics Weaving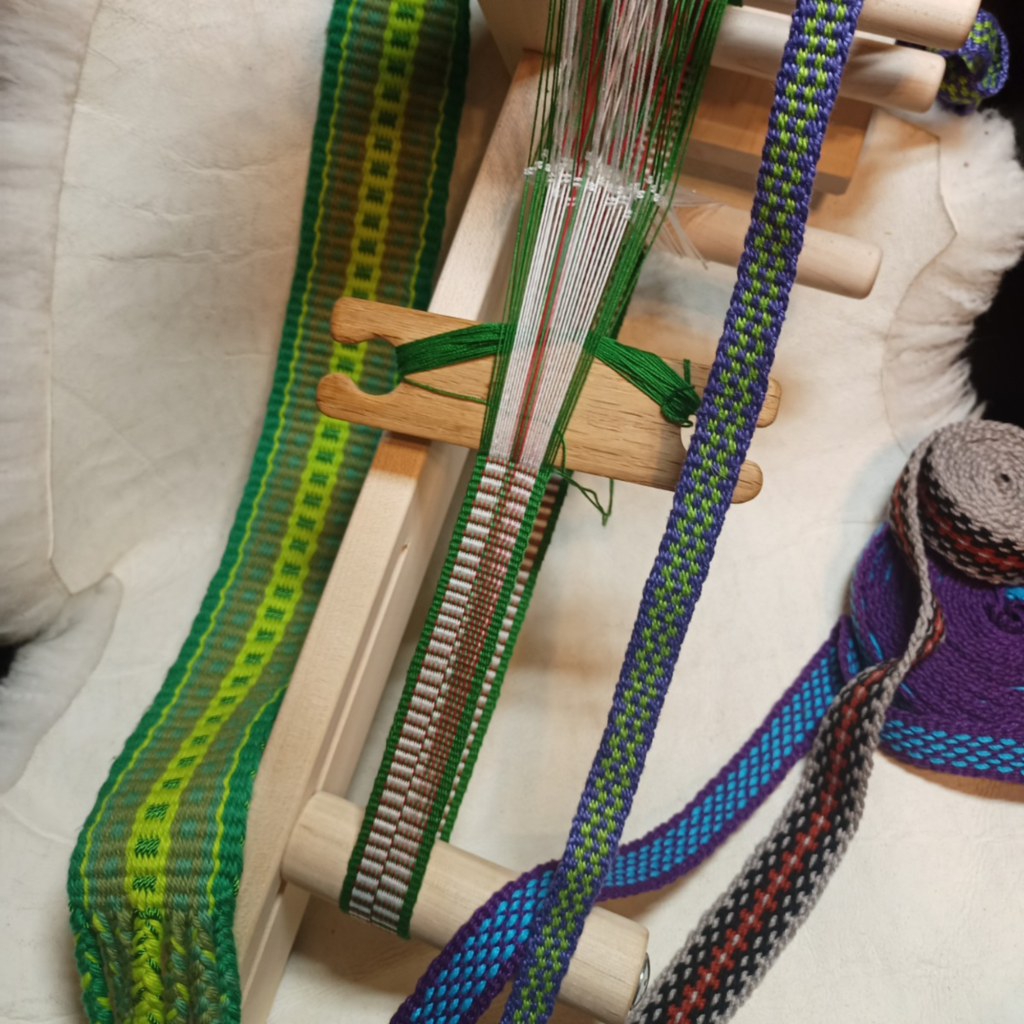 Learn to weave sturdy bands with an inkle loom – a simple, easy-to-use, and portable loom. You'll learn to warp an inkle loom, read inkle patterns, and weave an inkle band. Pick your colors and your pattern(s) and leave with a band you can use for trim, a choker, a dog leash, a guitar/purse strap, or … This will be a full day of weaving fun!
Elke Shubert was born and raised in Walheim, a small, old German village located near the Black Forest. When she moved to the US in 1991, she brought with her the knitting and crochet skills that her mother, aunt, and grandmother had taught her as a young child. Elke added spinning and weaving to her textile toolbox in 2012, and she has taught spinning, weaving, and knitting for the past seven years. She lives in Douglasville with her husband, five parrots, and four cats.
$115 – $140
Additional Supply Fee: None! $10 for yarn and the use of looms is included in the cost of the class.
Scholarship Available: No
Level: Beginner.
Number of Students: 5 to 8
Required Supplies: None. A loom will be provided for you to use in class OR you can bring your own inkle loom with heddles.
Class Schedule: Class will be in-person at the SEFAA Center from 10 am to 5 pm on February 26, 2023. There will be a 1-hr break for lunch, so we encourage you to bring your lunch. There is a small refrigerator and a microwave available for your use at the SEFAA Center.
Covid 19 Policy: SEFAA is following the new CDC COVID-19 Community Level guidelines for DeKalb County, Georgia, and masks are required in the SEFAA Center only at High Covid-19 Community Levels.