Beginning Rigid Heddle Weaving
Aug 13, 2023 10:00AM—5:00PM
Location
SEFAA Center 3420 W. Hospital Ave Chamblee, GA 30341
Categories Class
Topics Weaving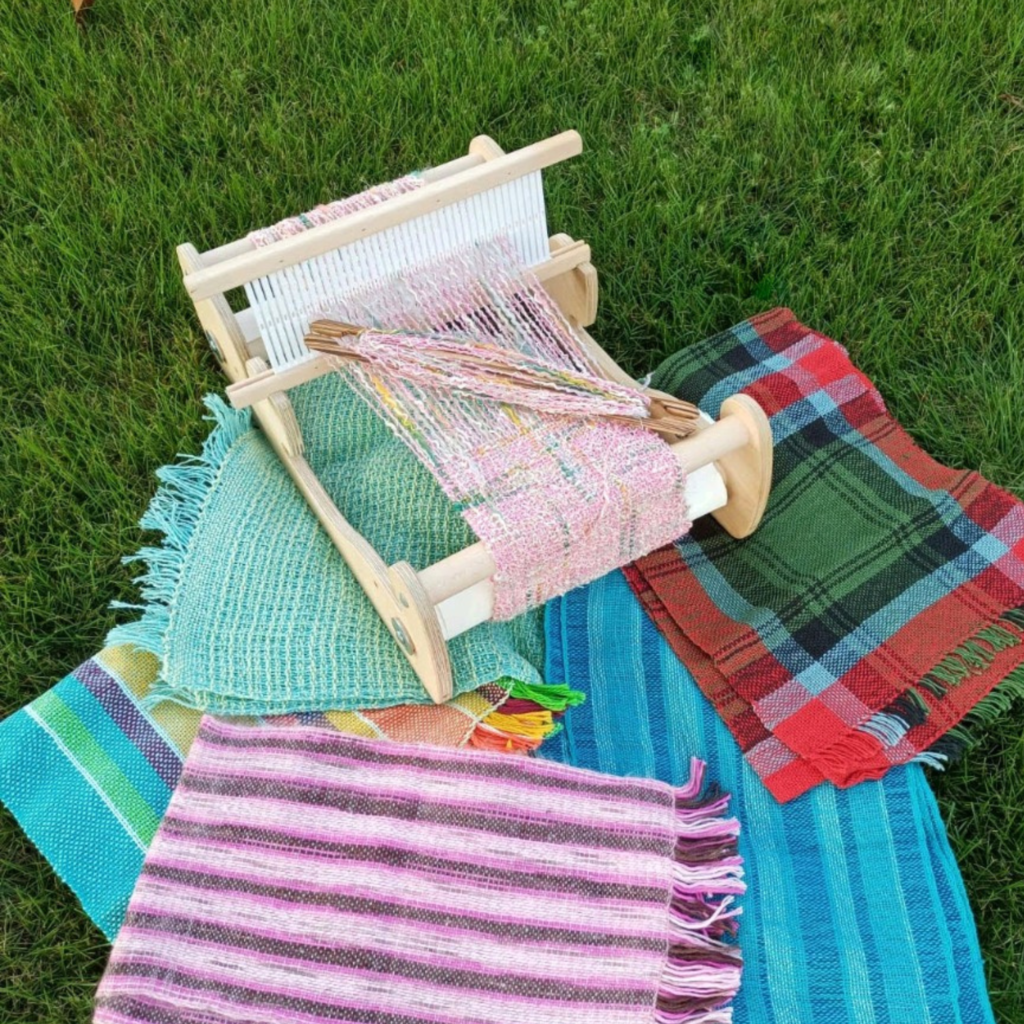 Want to try out weaving? Then, this is the class for you! You'll learn to weave on a rigid heddle loom – a simple but fully functional loom that allows you to weave light-weight pieces, such as placemats, dish towels, scarves, shawls, or fabric for clothing. In just one day you'll learn about rigid heddle looms and their components, appropriate weaving yarns, pattern options, how to change colors, how to finish your pieces, and various project ideas. You'll leave this project-oriented class with a sampler you can use as a reference for your future weaving and skills that are transferable to other types of looms, including larger table and floor looms.
Elke Shubert was born and raised in Walheim, a small, old German village located near the Black Forest. When she moved to the US in 1991, she brought with her the knitting and crochet skills that her mother, aunt, and grandmother had taught her as a young child. Elke added spinning and weaving to her textile toolbox in 2012, and she has taught spinning, weaving, and knitting for the past seven years. Each year you'll find Elke weaving and spinning at the Georgia Renaissance Festival in full medieval costume. The rest of the time, she lives in Douglasville with her husband, five parrots, and four cats.
$115 – $140
Additional Supply Fee: None! $15 for yarn and use of looms is included in the cost of the class.
Scholarship Available: No
Level: Open to all skill levels.
Number of Students: 4 to 7
Required Supplies: None. A loom will be provided for you to use in class OR you can bring your own rigid heddle loom with a minimum weaving width of 10" and an 8-dent heddle.
Class Schedule: Class will be in-person at the SEFAA Center from 10 am to 5 pm on August 13, 2023. There will be a 1-hr break for lunch. There is a small refrigerator and a microwave available for your use at the SEFAA Center if you choose to bring your lunch.
Covid 19 Policy: SEFAA is following the CDC COVID-19 Community Level guidelines for DeKalb County, Georgia, and masks are required in the SEFAA Center only at High Covid-19 Community Levels.