Beginning Sashiko
Jun 25, 2023 1:00PM—3:00PM
Location
SEFAA Center 3420 W. Hospital Ave. Chamblee, GA 30341
Categories Class
Topics Needlework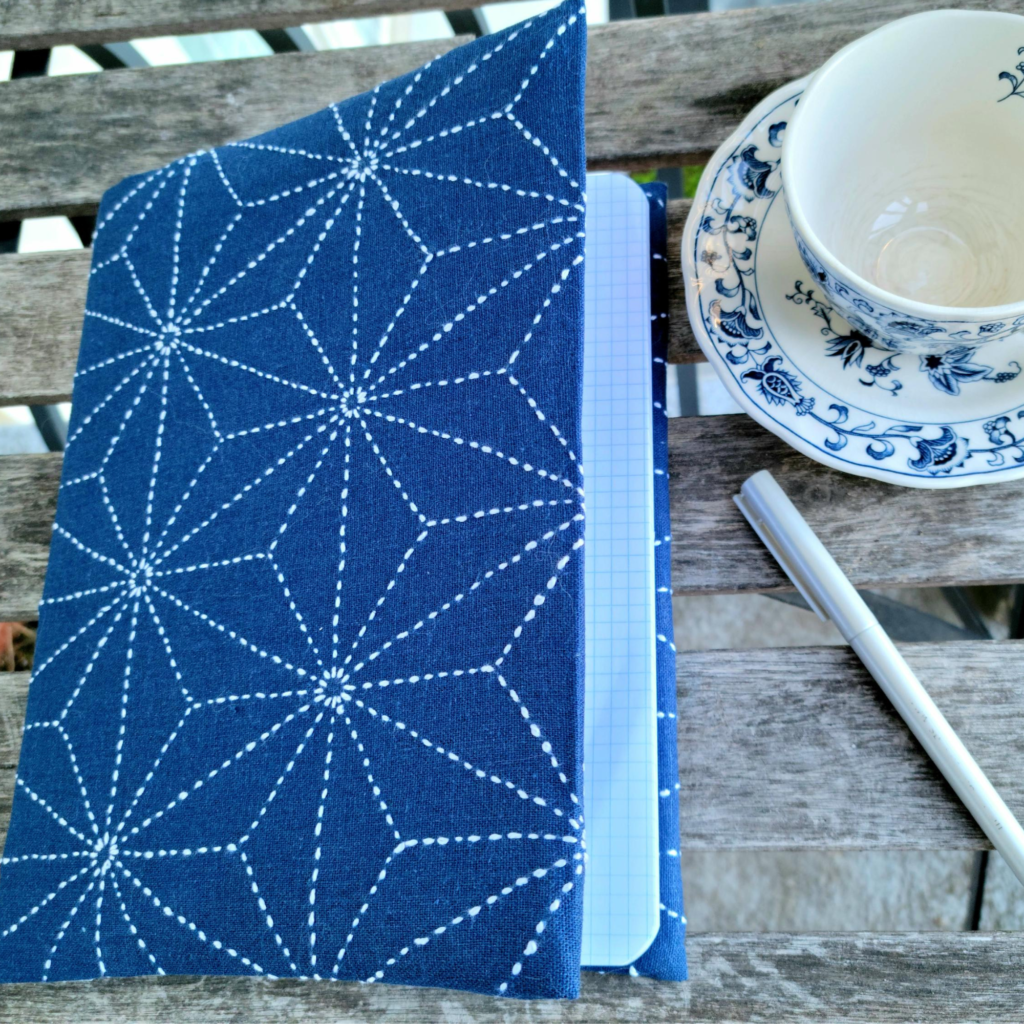 Sashiko is an old Japanese form of functional embroidery. It is based on the simple running stitch and was used to repair clothing by reinforcing points of wear or patching worn places. Elegant, timeless designs that invoke clouds, mountains, bamboo, and more were traditionally stitched with white thread on indigo cotton fabric. Today, though, sashiko can be used purely for embellishment and can be stitched in any color on any fabric.
This fun class will begin with a quick overview of the history of Sashiko, and then you'll dive into stitching the hemp leaf pattern – a pattern that looks complicated, but one that is easy to stitch step by step! After stitching for a while, you'll learn how you can craft a journal cover, tote bag pocket, or crossbody bag from your finished stitching. All of these items can be completely hand stitched, so a sewing machine is not necessary to complete your project at home. Whether you're new to Sashiko or want to brush up on your stitching skills, this is the class for you!
Hellenne Vermillion was born and raised in Japan. She is a silk dye painter and mask maker who also teaches prehistoric Japanese Jomon pottery.
$50 – $60
Additional Supply Fee: None. All materials will be provided, including cotton/linen indigo fabric, a skein of white or off-white perle cotton embroidery thread, and a needle.
Scholarship Available: No
Level: Beginner
Number of Students: 5-15
Class Schedule: Class will be in-person at the SEFAA Center from 1 to 3 pm on Sunday, June 25, 2023.
Covid 19 Policy: SEFAA is following the CDC COVID-19 Community Level guidelines for DeKalb County, Georgia, and masks are only required in the SEFAA Center only at High Covid-19 Community Levels.