Beginning Wool Embellishment
Jun 13, 2020 1:00PM—Jun 21, 2020 2:00PM
Topics Needlework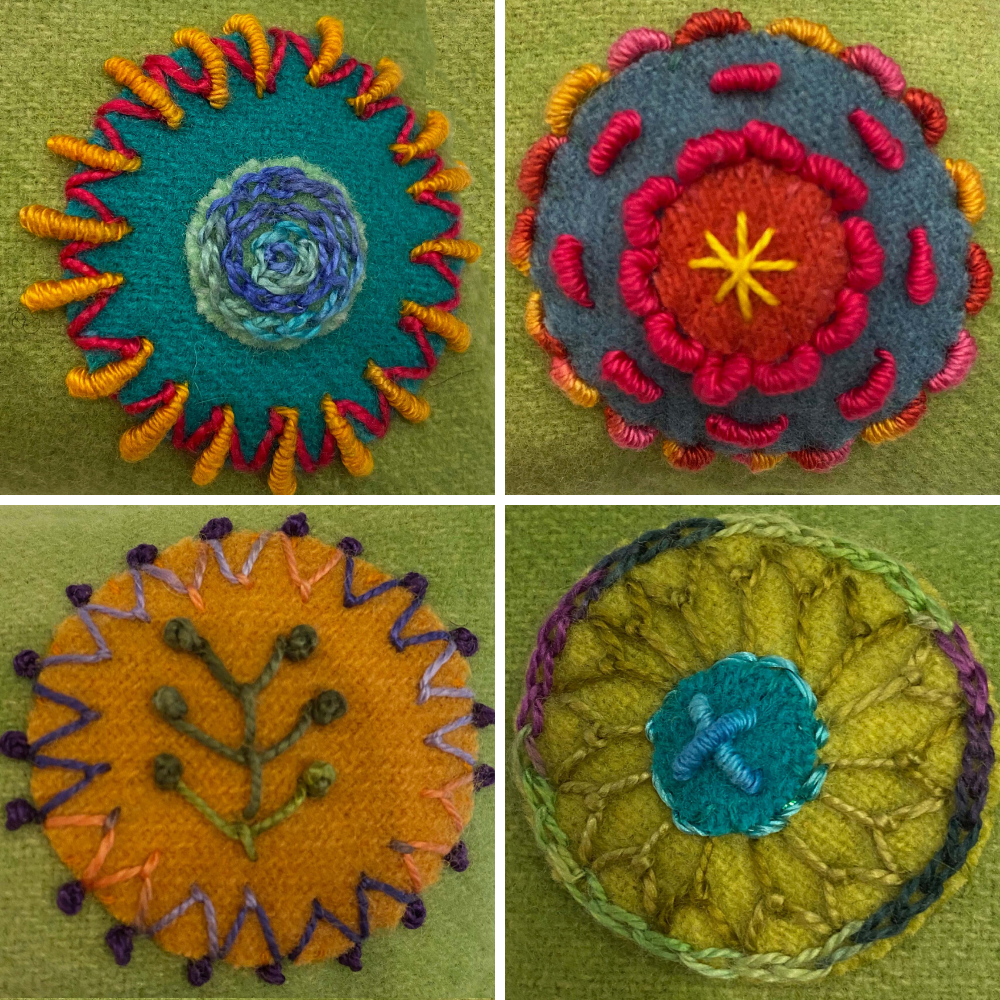 Wool applique' is fun whether your design is modern or primitive! Give this portable and easy textile technique a try in Diana Quinn's 4-session (1 hr on June 13, 14, 20, and 21) beginner class. You'll practice several embellishment stitches – backstitch, bullion knot, chain stitch, fly and closed fly stitch, french knot, wheel stitch, whip stitch, and whipped woven circle – while attaching wool circles to a wool background. Along the way, you'll learn about the various needles and threads that will make your projects "pop." Then, after the class, turn your embellished piece into a pincushion or small pillow. Click here for a preview!
This online class is limited to 8 participants so that everyone gets the individual, real-time support they need. Can't make a session? Don't worry, you'll have access to a recording of the session. Register today and we'll send you the meeting password and send you a kit.
Instructor: Diana Quinn has been sewing and crafting for most of her life, learning to embroider as a child. She has continued to refine her skills as an adult and is an accomplished quilter and wool embellishment artist. Her wool embellished quilts have won ribbons at local quilt shows.
$125 – $145
Additional Supply Fee: None. $25 kit fee is included in registration fee. Kit will be mailed to you, arriving before the first class on June 13th. (Note: Registration will close at 11:55 pm on June 5th so that there is time for kits to arrive before the first class.)
Scholarship Available: No
Level: Beginner
Required Supplies:
Small scissors
Small pin cushion
Thimble
12″ ruler
Small cutting mat
Rotary cutter
Optional Supplies: Creative Stitching Book (optional, but recommended) by Sue Spargo, available at SueSpargo.com or Amazon.com.