Call for Entries: SEFAA Members' Exhibit
Aug 15, 2023 12:00AM—Sep 29, 2023 4:00PM
Location
SEFAA Center 3420 W. Hospital Ave, Ste 103 Chamblee, GA 30341
Cost $0.00
Categories Call for Entry
Topics All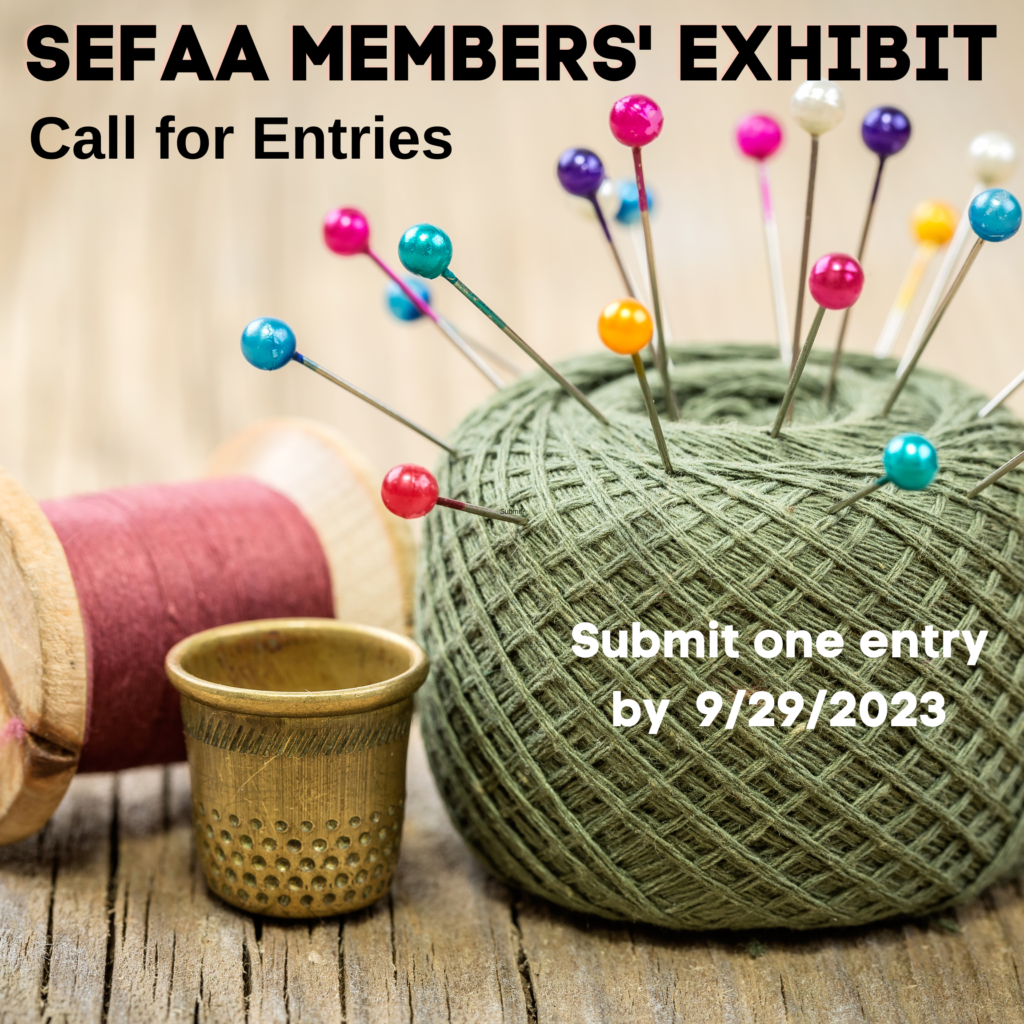 Calling all individual SEFAA members: You are encouraged to enter one of your handmade items in the SEFAA Members' Exhibit! There are just two easy steps to complete before the September 29th deadline – submit the online registration form and deliver/send your entry to the SEFAA Center. It is free to enter, and all entries will be accepted. So, don't miss this chance to participate in this inaugural edition of what will become an annual event showcasing the creativity and talent of individual SEFAA members.
Work requirements:
your entry can incorporate any material(s),
it must incorporate at least one textile technique,
Entry details:
It is free to enter and individual SEFAA members can submit one entry,
You must submit an online entry form AND your entry must be at the SEFAA Center by 4 pm on September 29, 2023.
Sales are allowed (SEFAA will retain a 25% minimum commission).
Schedule:
The exhibition will be at the SEFAA Center, opening on October 4th and closing on December 31st.
The opening reception will be on October 7th from 2- 4 pm.
Entries can be collected at the SEFAA Center on/after January 3, 2024.