Call for Entries: Square Foot Fiber Art Pin Up Show
Jan 01, 2021—Apr 29, 2021
Cost 0.0
Categories Call for Entry
Topics All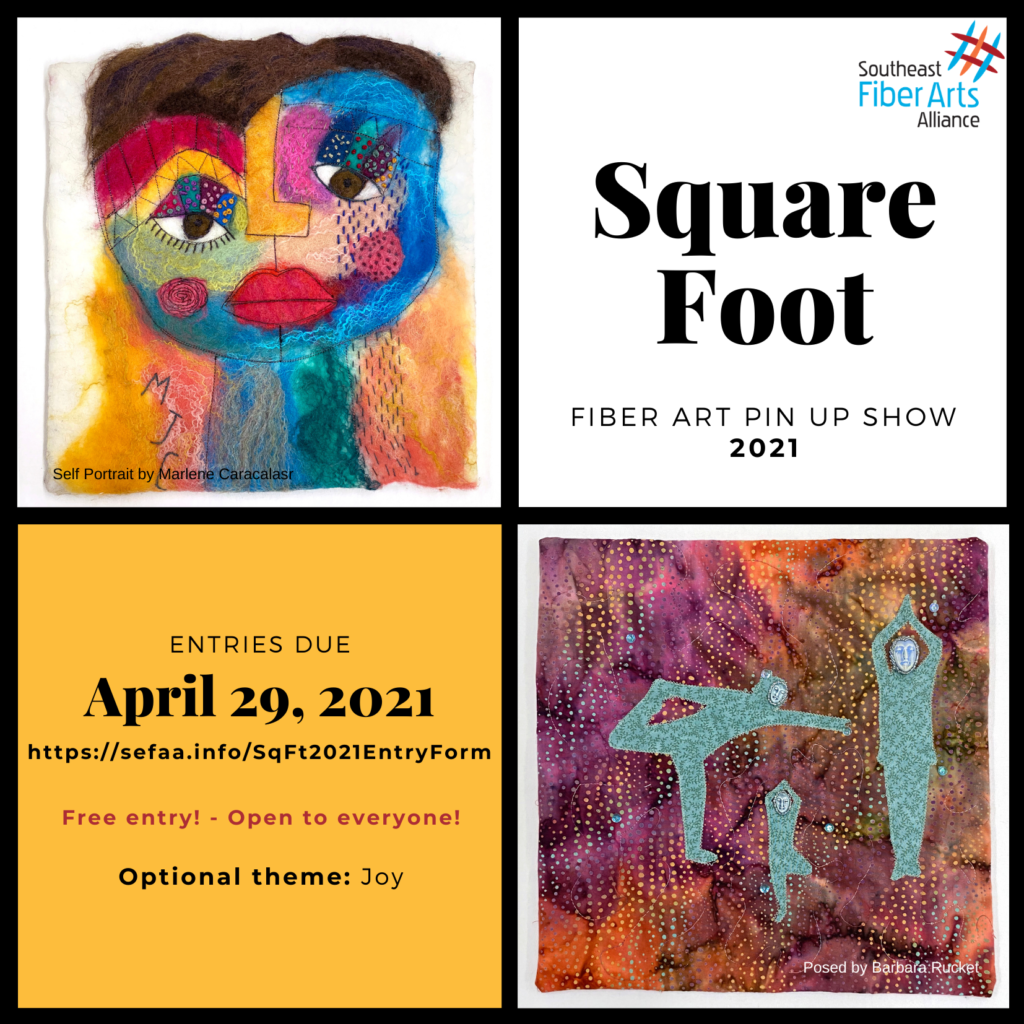 You are encouraged to enter this fun, free exhibition of small-format textiles. Have fun creating a small something – it doesn't matter how old you are, where you live, your level of expertise, what textile technique (or techniques) you prefer, or whether or not you are a SEFAA member. But don't delay, the April 29th deadline to submit your entry will be here before you know it!
Work requirements:
your entry can incorporate any material(s),
it must incorporate at least one textile technique,
it must be 12″ x 12″ or smaller (12″ x 12 x 12″ or smaller for 3D works), and
this year's optional theme is Joy.
Entry details:
it is free to enter,
you are allowed to submit one entry,
you must submit an online entry form and your entry must be at the SEFAA Center by 5 pm April 29, 2021. and
all complete entries will be accepted and exhibited (review the Entry Checklist before sending/delivering your entry to the SEFAA Center).
Other details:
the exhibition will be at the SEFAA Center, opening May 1, 2021 and closing May 30, 2021,
sales are allowed (SEFAA will retain a 20% minimum commission), and
prize ribbons and bragging rights will be awarded in various categories.