Contemporary Tapestry: Trends & Traditions
Oct 01, 2022 10:00AM—11:00AM
Location
, GA
Categories Virtual
Topics Weaving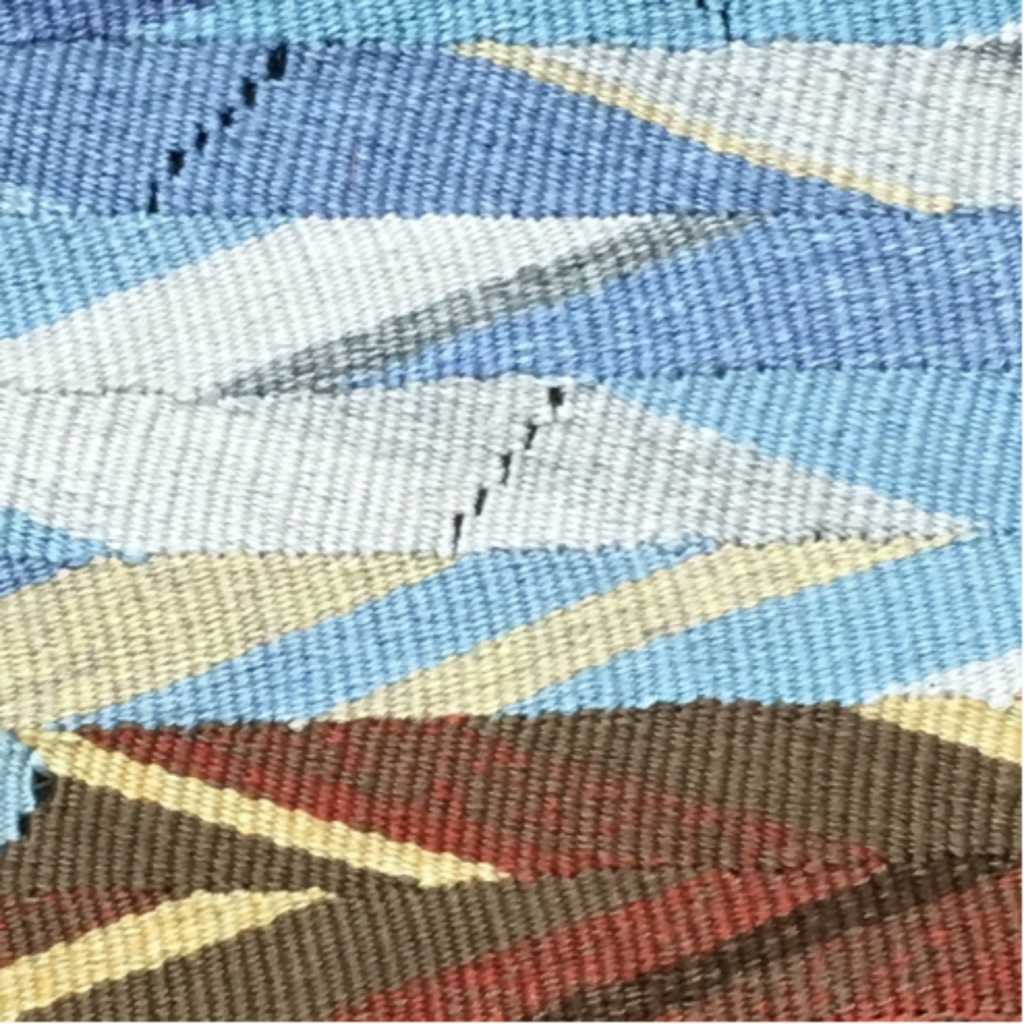 Tapestry today is incredibly diverse. Whether you weave tapestry or just enjoy looking at it, it's good to be aware of what is being woven here in the US and around the world. Join us for a slide tour of tapestry today that will make you a more informed viewer and/or designer of tapestry art. Focusing on solo artist-weavers from traditionalists to experimentalists and everyone in between, we'll look at it all. You'll leave with a deeper appreciation of this wide, deep, and still-evolving art form.
Molly Elkind is a fiber artist whose recent work explores the expressive potential of handwoven tapestry both through traditional tapestry techniques and new approaches based on mixed-media collage, open warps, and improvisational weaving. She has focused on weaving since 2009, but her earlier work ranged across the spectrum of fiber arts, including papermaking, quilting, embroidery, book arts, and collage. Molly has exhibited widely since completing her MA in Studio Art (Fiber) at the University of Louisville in 2002, and her work is in several private collections. Her work and words have also been published in periodicals ranging from Tapestry Weaver and Shuttle, Spindle, & Dyepot to Needle Arts, and the SAQA Journal. Molly maintains her studio in Santa Fe, New Mexico, and teaches nationally – both in-person and virtually.
Cost: Free for individual SEFAA members; $5 for non-members.