Creative Mending for Knits
Oct 01, 2023 1:00PM—4:30PM
Location
SEFAA Center 3420 W. Hospital Ave Chamblee, GA 30341
Categories Class
Topics Needlework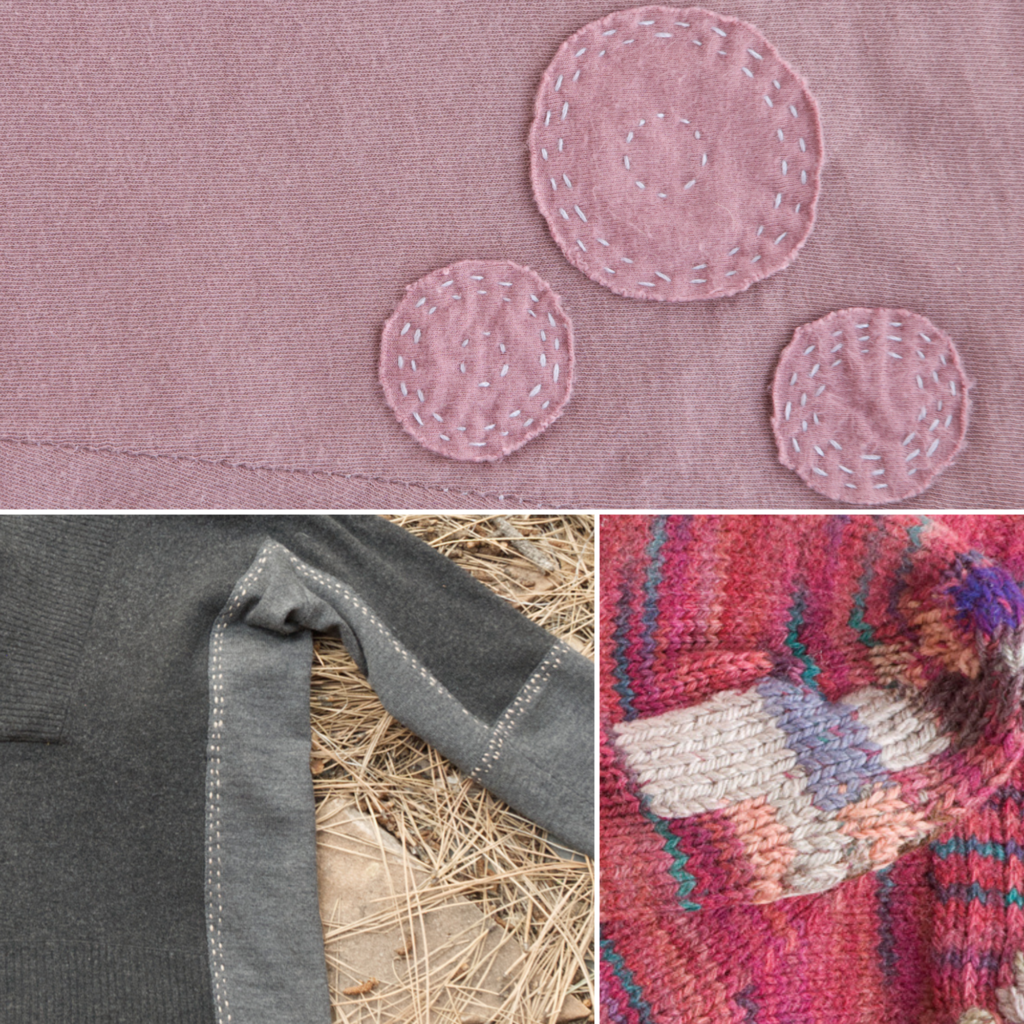 Learn skills for mending knitted fabrics – everything from store-bought T-shirts to hand-knit sweaters and socks. We'll try out techniques including duplicate stitch for invisible and decorative fixes, hand stitches that stretch for patches and hems, and a few more surprises. Everyone is welcome in this workshop, from beginners to fiber artists looking for ways to extend the life of their handmade garments. Mending knitwear can be a gateway to creative expression as well as a way to care for our textiles, the people we love, and our planet!
Tasha Miller Griffith has been drawn to textiles of all kinds since she was very small, and she knows in her bones that making things by hand empowers people to live more joyfully and thoughtfully. She is the Education Director at Threaded Together, a nonprofit devoted to teaching textile art skills, and she teaches nationally, always working to build a deep understanding of concepts through hands-on experimentation in a warm and inspiring environment. Tasha also writes for magazines, including Taproot and PLY.
$65 – $80
Additional Supply Fee: None, $15 for needles, fabric samples, and various patching materials and threads to use in class is included in the cost of the class.
Scholarship Available: One available once six students have registered. Please email for more information.
Level: All.
Minimum Number of Students: 5 by September 17, 2023.
Maximum Number of Students: 10
Required Supplies:
Small sharp scissors
Anything made of knitted fabric that you would like to mend (please bring only clean items!). Bring your projects and questions—we'll brainstorm together and learn from each others' examples.
Matching thread, yarn, etc., if needed for your projects.
Optional:

Any other preferred hand-sewing tools you already have (a thimble, pins, etc.).
Any special fabrics, threads, or other materials that you would like to incorporate into your mending.
Any knitted fabric scraps you can bring to share with others.
Class Schedule: Class will be in person at the SEFAA Center from 1 pm to 4.30 pm.
Covid 19 Policy: SEFAA is following the CDC COVID-19 Community Level guidelines for DeKalb County, Georgia. Mask-wearing is required inside the SEFAA Center ONLY when our Community Level is High.