Crochet Lab
Nov 07, 2020 10:00AM—Nov 21, 2020 11:30PM
Topics Crochet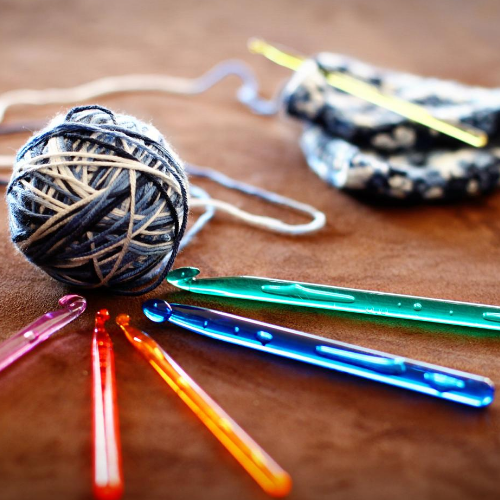 Learn to crochet and make something with your new skills! This three-session class will teach you basic crochet stitches, how to increase and decrease stitches, and how to change colors. Along the way, you'll learn a bit about crochet history, choosing yarn and crochet hooks, stitch gauge, how to count stitches, and how to read crochet patterns. You'll also start (and, hopefully, finish) a simple project like a coaster, hot pad, or dishcloth. … Best of all, Maria will be on hand to coach you through dropped stitches, uneven tension, wonky edges, and more. Take the leap, and try out the fun, relaxing, and creative world of crochet. You'll leave with the skills you need to crochet a wide range of projects and a fun, easy, portable craft you'll enjoy for a lifetime!
This will be a 3-session virtual class from 10 am to 11:30 am on Saturdays, November 7th, 14th, and 21st. Don't worry if you can't attend a session, you'll have access to the (private) video recording, so you won't miss a thing. Register today to receive the Zoom link for all sessions and get ready to learn crochet with Maria!
Maria Cano has been crocheting for about six years; prior to that, cross-stitching was her passion. She became interested in crochet because of its versatility – it can be used to create anything from flat scarves and dishcloths to intricate 3D models of mathematical concepts, stuffed animals, and clothing. Maria recently retired from a long career at the Centers for Disease Control and Prevention.
$90 – $110
Additional Supply Fee: None
Scholarship Available: No
Level: Beginner
Required Supplies: