Curator Tour of the Sonya Clark: We Are Each Other Exhibition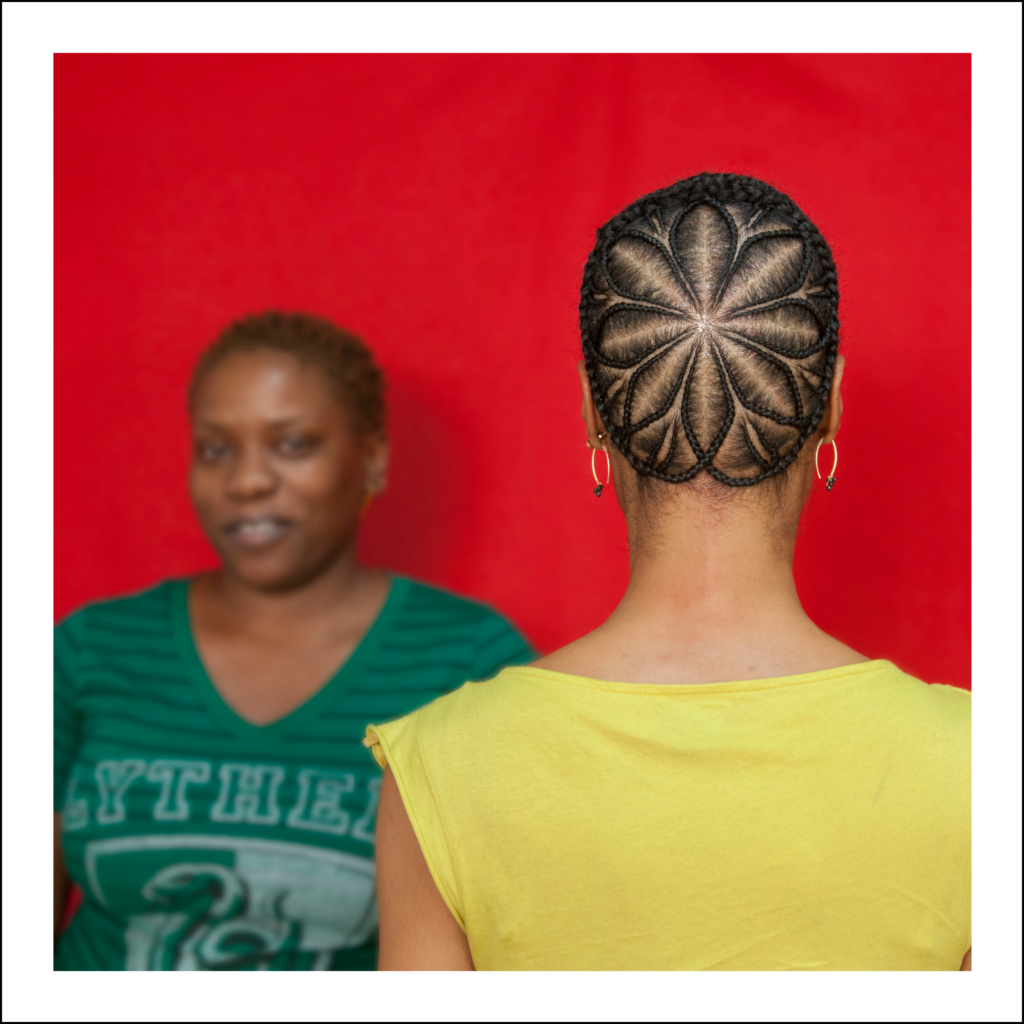 Join us for a Halloween treat! SEFAA and TASA are joining together for a curator-led tour of Sonya Clark: We are Each Other, a major traveling exhibition of work by pioneering fiber artist Sonya Clark. Clark is acclaimed for using everyday fiber materials, such as hair, flags, and found fabric, and a range of textile techniques including weaving, braiding, quilting, and beading, to examine issues of history, racial injustice, cultural legacies, and reconciliation. We Are Each Other shows how her community-centered projects facilitate new collective encounters across racial, gender, and socioeconomic divisions. In addition to her large-scale installations, the exhibition will feature a range of her photographs, prints, and sculptures. It also brings together her large-scale, community-centered, and participatory projects including The Beaded Prayers Project (1998-ongoing), The Hair Craft Project (2014), and the Monumental Cloth series (2019)for the first time. Please join us!
Our host, Monica Obniski, joined the High Museum of Art in March 2020 as Curator of Decorative Arts and Design. She is responsible for the Decorative Arts and Design department, including related exhibitions and programs, as well as its collection of more than 2,300 objects dating from the seventeenth century to the present.
We Are Each Other is co-organized by the High, the Cranbrook Art Museum in metro Detroit, and the Museum of Arts and Design in New York. Clark's work centers on race and Black experience, and the collaboration between the institutions is rooted in both audience and context, as all three cities have substantial populations of residents with a lineage to the African diaspora, and each museum is dedicated to celebrating and collecting contemporary art and craft traditions. The exhibition will debut at Cranbrook (June 17-Sept. 24, 2023) and travel to the Museum of Arts and Design next spring (March 23-Sept. 22, 2024) after its presentation at the High (October 27, 2023 – February 17, 2024).
Cost:
SEFAA: There is no fee to attend the tour, but please register so that we know to expect you.
High Museum: Museum entry is free for High Museum members and the regular $18.50 museum entrance fee for non-members. You can pay at the door or, preferably, purchase tickets online. (Note: To guarantee parking, prepaid parking reservations can be added to ticket reservations at checkout, subject to availability.)
Getting There/Parking:
By train: The High is located directly across the street from the MARTA Arts Center Station (N5). Exit the station at the top level and follow signs to the museum. For the most up-to-date schedule and route information, please visit the MARTA website.
By bus: For the most up-to-date schedule and route information, please visit the MARTA website.
By car:

Parking is available in the Woodruff Arts Center Garage. Members enjoy complimentary parking in the garage during regular daytime operating hours, subject to availability. For non-members rates are:

Free for 0 – 30 minutes.
$8 for 30 minutes – 1 hour.
$16 for 1 – 5 hours.

You can also park at the Promenade Parking Garage (32 14th Street, N.E.).
Time – Meet in the entry lobby of the High Museum of Art at 11.50 a.m.; the tour will begin at noon.
(Image Credit: Sonya Clark (American, born 1967), The Hair Craft Project: Hairstylists with Sonya: Sonya Clark with Jamilah Williams, 2013, inkjet photograph, 28 × 28 inches. Photo: Naoko Wowsugi.)