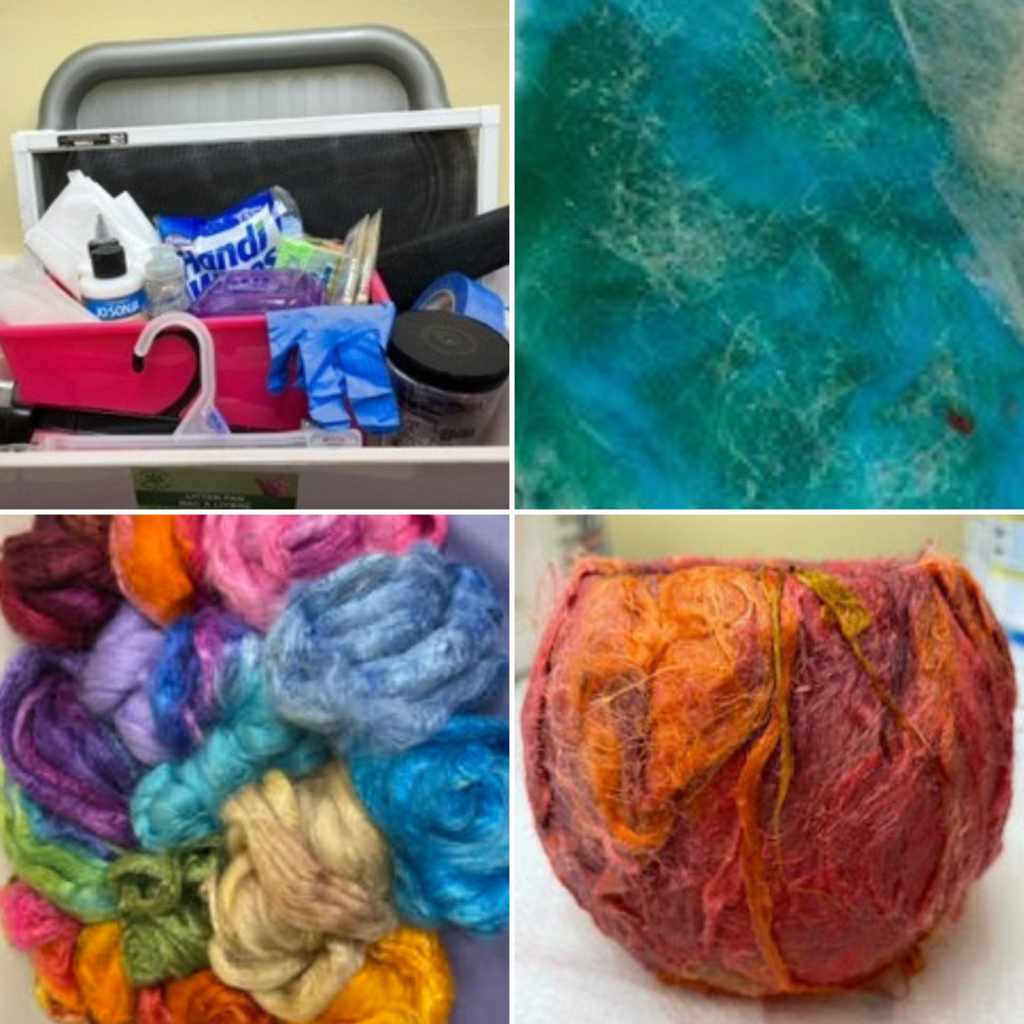 Don't miss this opportunity to see Judy Herrin demonstrate silk fusion (also known as silk paper)! The process is easy, requires little equipment, and the resulting material has endless uses – as a substrate for other work or as a work of art in itself.  You can stamp it, emboss it, bead it, felt it, paint it, use it in a collage, and even make 3-D objects. If you appreciate the unique and special qualities of silk, you'll be glad to add this versatile process to your toolkit! This will be a hybrid presentation, so you can choose to join us in person at the SEFAA Center or online via Zoom from the comfort of your home.
Judy was only six years old when she started sewing. Her love of sewing and fabrics led her to earn a B.S. and an M.S. in Clothing and Textiles before life events caused her to venture far afield and become a lawyer. Now retired, she is devoting her time to exploring textiles arts, her true passion. She has tried dyeing, fabric collage, felting, stamping, painting on fabric, and beading and mostly likes to learn and play, with little regard to creating a finished, usable product. She lives in Athens with her sister and two little black kitties.
Cost: Free for individual SEFAA members; $5 for non-members.
Covid 19 Policy: SEFAA is following the new CDC COVID-19 Community Level guidelines for DeKalb County, Georgia. Masks are required in the SEFAA Center at High Covid-19 Community Levels.