February Book Club Meeting
Feb 21, 2023 7:00PM—8:00PM
Location
Online
Cost $0.00
Topics All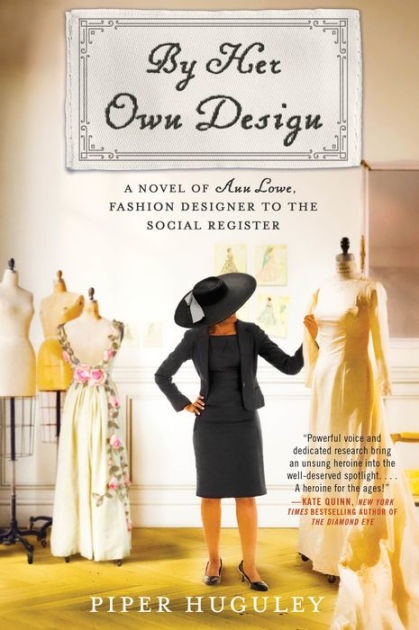 Please join us for our February 2023 Book Club Meeting! We'll be discussing By Her Own Design: A Novel of Ann Lowe, Fashion Designer to the Social Register by Piper Huguley.
The incredible untold story of how Ann Lowe rose above personal struggles and racial prejudice to design and create Jackie Kennedy's famous wedding dress. Raised in Jim Crow Alabama, Ann learned the art of sewing from her mother and her grandmother, a former slave, who were the most talented seamstresses in the state. After Ann elopes at twelve with an older man who soon proves himself to be an abusive alcoholic, her dreams of becoming a celebrated designer seem to be put on hold. But then a wealthy Tampa socialite sees Ann's talent and offers her an amazing opportunity – the chance to sew and design clothing for Florida's social elite. Taking her young son in the middle of the night, Ann escapes her husband and embarks on the adventure of a lifetime. Based on the true story of one of the most famous designers of the twenties through the sixties who has since been unjustly forgotten, By Her Own Design is an unforgettable novel of determination despite countless obstacles and a triumph celebrated by the world.
Register to receive the Zoom meeting link and join us via computer, tablet, or phone. (Note: This is a new Zoom link for 2023.) See you there!