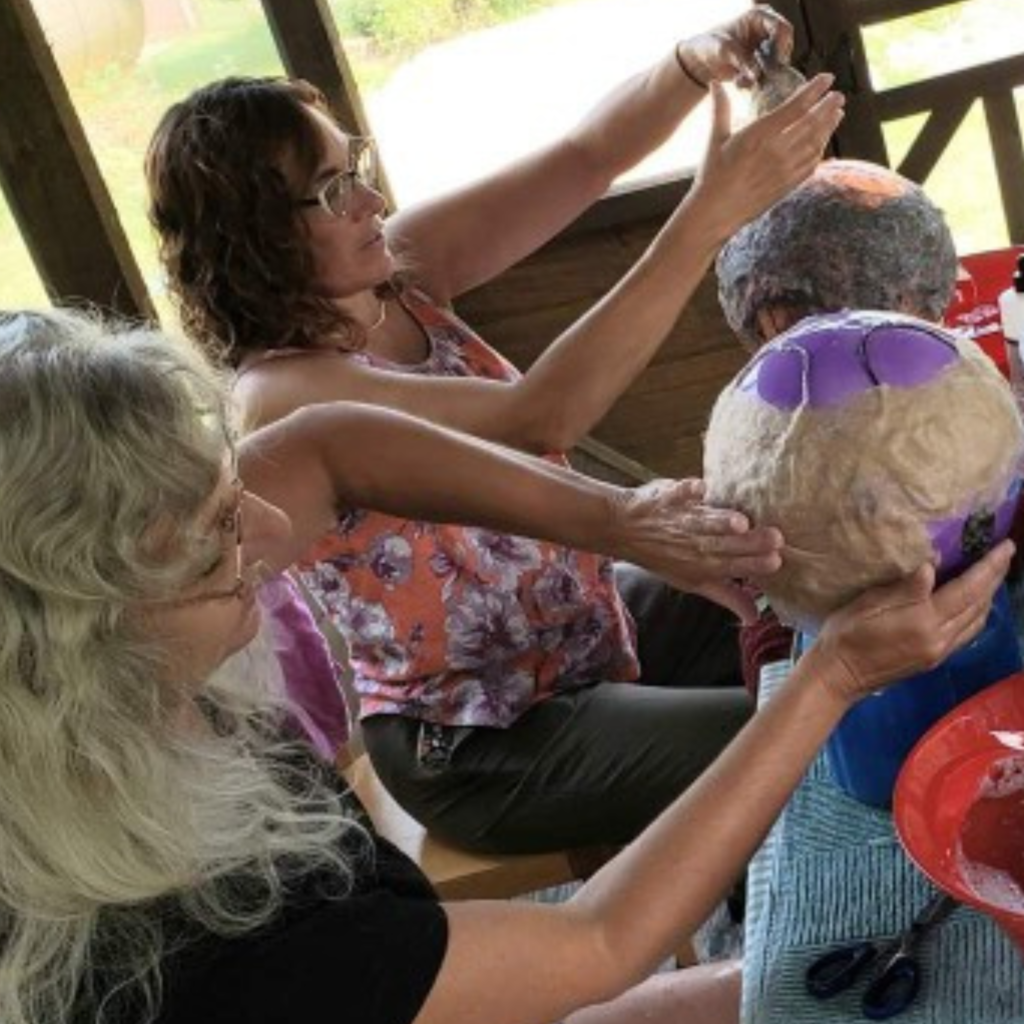 Wet felting a 3D object usually involves placing a flat pliable piece of plastic known as a resist between two layers of wool to keep them from bonding together. In this class, though, you'll use an inflatable ball (a 3-D resist!) to create a stunning, seamless bowl with structure and stability. Say goodbye to irregularly-shaped bowls and hello to a continuously accessible resist surface that enables exciting embellishment possibilities. You'll begin your bowl with the end in mind and start with your embellishment fibers. Then, you'll add wool fibers and use special felting techniques to felt "in the round". And, finally, you'll deflate and remove the ball and turn your piece inside out for final felting and the big reveal! This 3D felting method is fun, unique, and less physically demanding than other wet felting techniques. Add in Katrina's helpful tips and tricks and we foresee many hand-felted bowls, hats, and bags in your future!
Katrina Stone is an award-winning fiber artist who enjoys teaching sewing, wet felting, and macrame at the John C. Campbell Folk School, SEFAA, and other regional locations. A fiber fanatic since childhood, Katrina is the current President of the Southeast Fiber Arts Alliance. She makes her home in Gwinnett County with her husband and their fun-loving Boston terriers.
$90 – $105
Additional Supply Fee: None, the $25 fee for all materials and supplies is included in the cost of the class.
Scholarship Available: No.
Level: All
Minimum Number of Students: 5 by October 8, 2023.
Maximum Number of Students: 10
Class Schedule: Class will be in-person at the SEFAA Center from 1 to 5 pm on Sunday, October 22nd.
Covid 19 Policy: SEFAA is following the CDC COVID-19 Community Level guidelines for DeKalb County, Georgia, and masks are required in the SEFAA Center ONLY at High Covid-19 Community Levels.