Felted Vessels
Feb 05, 2022 1:00PM—5:00PM
Categories Class
Topics felting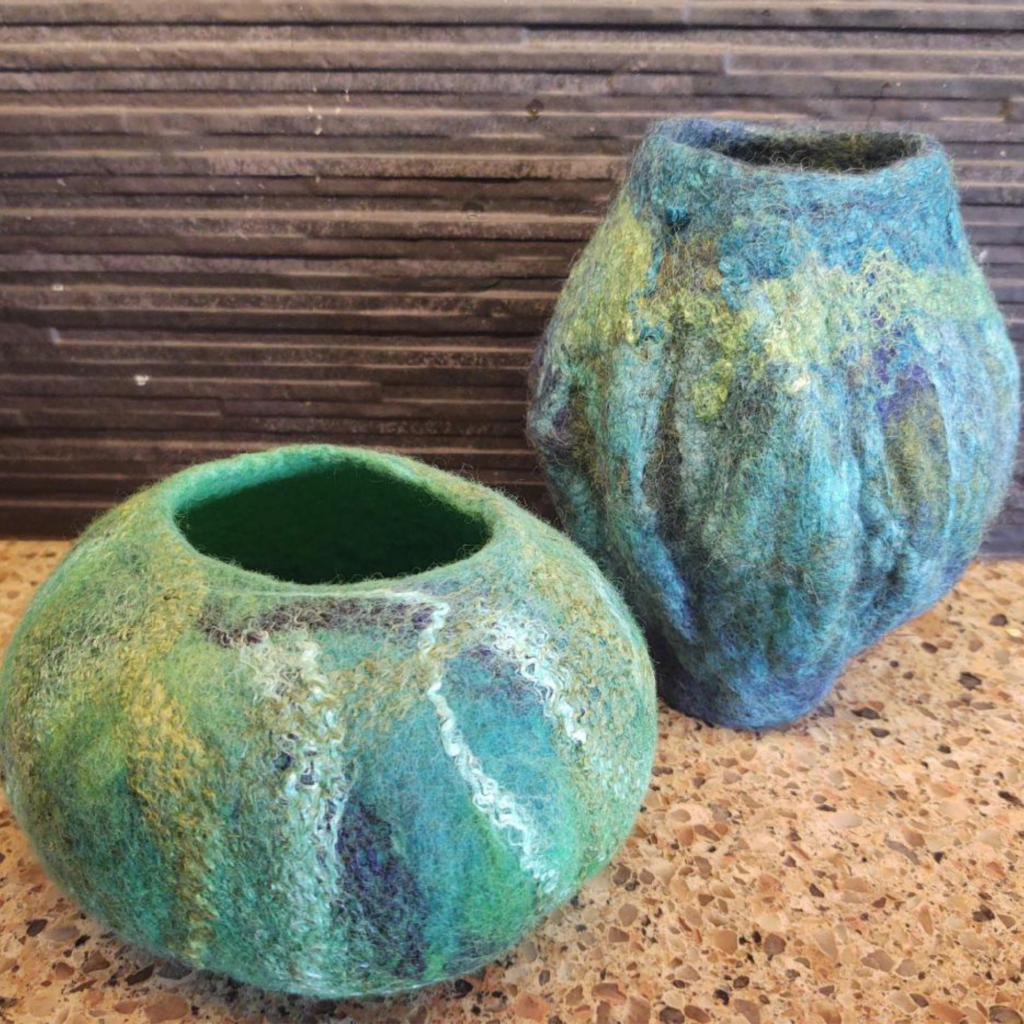 Explore three-dimensional wet felting while creating a seamless vessel or bowl! Starting with dry wool fiber, you'll learn how to shingle your layout and then how to insert a resist – the magic that allows you to create dimension from a flat pattern. Then you'll use wet felting techniques to transform the wool into prefelt, remove the resist, and finish the felting process. Along the way, you can add embellishment fibers to add surface design interest to your unique and wonderful piece.
Katrina Stone has been a fiber fanatic since childhood. She creates award-winning, nature-inspired works that incorporate the fiber techniques she loves – felting, sewing, beading, and knotting (macrame). Katrina is the current president of the Southeast Fiber Arts Alliance and makes her home in Gwinnett County with her husband and their fun-loving Boston Terriers.
$85 – $100
Additional Supply Fee: None, the supply fee of $25 is included in the cost of the class and includes wool and embellishment fibers and felting supplies.
Scholarship Available: No
Level: Beginner – no prior experience necessary.
Number of Students: 5 – 10
Required Supplies:
A few old towels.
A few sponges.
Wear old clothes and comfortable shoes.
Class Schedule: Class will be in-person at the SEFAA Center from 1 to 5 pm on Saturday, January 22, 2022.
Covid 19 Policy: Mask wearing is mandatory in the SEFAA Center regardless of vaccination status.