Fiber Flea Market 2021
Jul 17, 2021 10:00AM—4:00PM
Location
SEFAA Center 3420 W. Hospital Ave Chamblee, GA 30341
Cost 50.0
Categories Event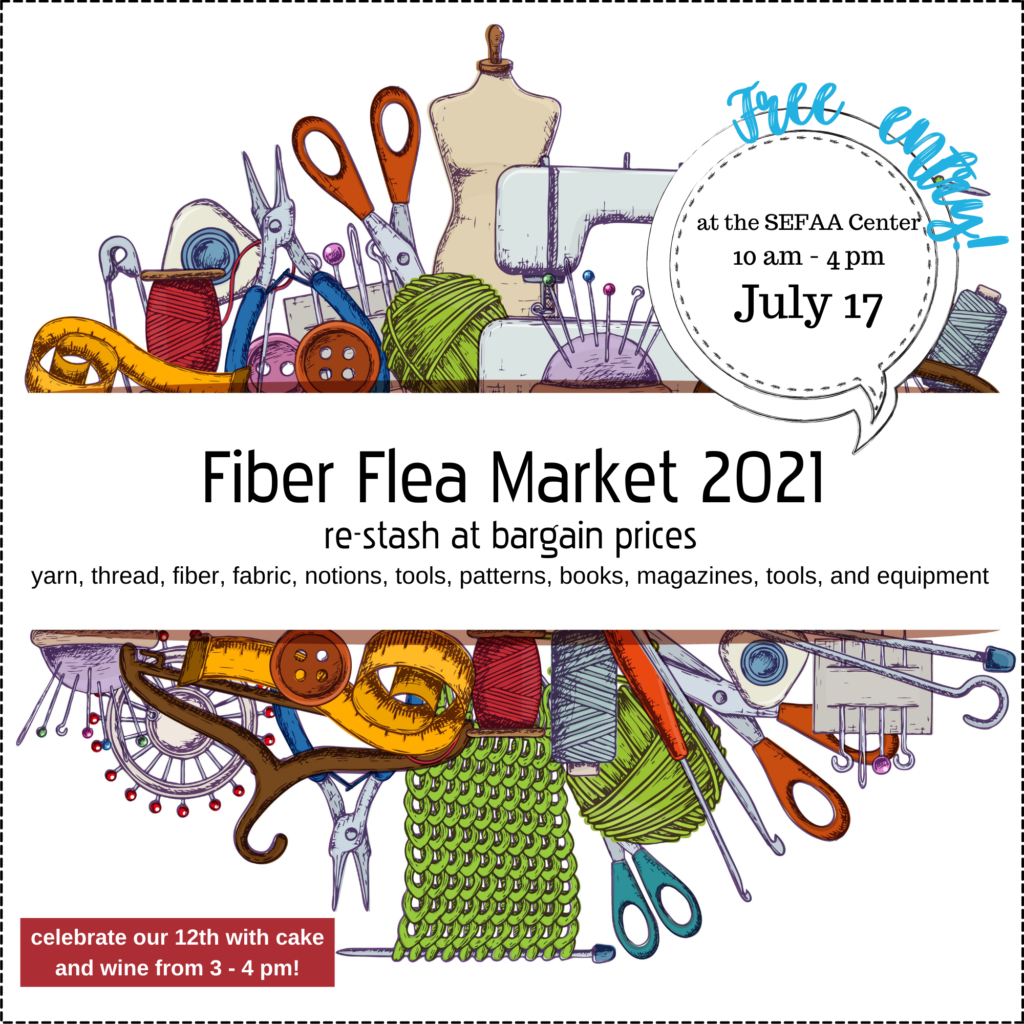 A fun and cheap way to stock up on textile supplies at amazing prices. Search for bargains on yarn, thread, fiber, fabric, notions, tools, patterns, books, magazines, tools, and equipment at this textile-only sale. Our vendors are bringing treasures, one-of-a-kind finds, and plenty of too-good-to-leave-behind/I-will-use-this-someday goodies.
Entry is absolutely free.
There will be a drawing for a prize basket at 3.30. All you have to do is visit each vendor table to enter. You do not have to be present to win.
We'll be celebrating our 12th birthday at the end of the day with cake and wine. If you're shopping between 3 and 4 pm, refreshments are on us!
So, grab a friend, come on down, and shop till you drop!
Questions? Just email: fleamarket@fiberartsalliance.org.
PS Mask up, please, if you haven't been vaccinated.
PPS If you'd like to help out on the day, please click here to volunteer for a 2-hr shift!