Flax Plant to Linen Yarn
Apr 30, 2022 9:00AM—4:00PM
Location
SEFAA Center 3420 W. Hospital Ave Chamblee, GA 30341
Categories Class
Topics Spinning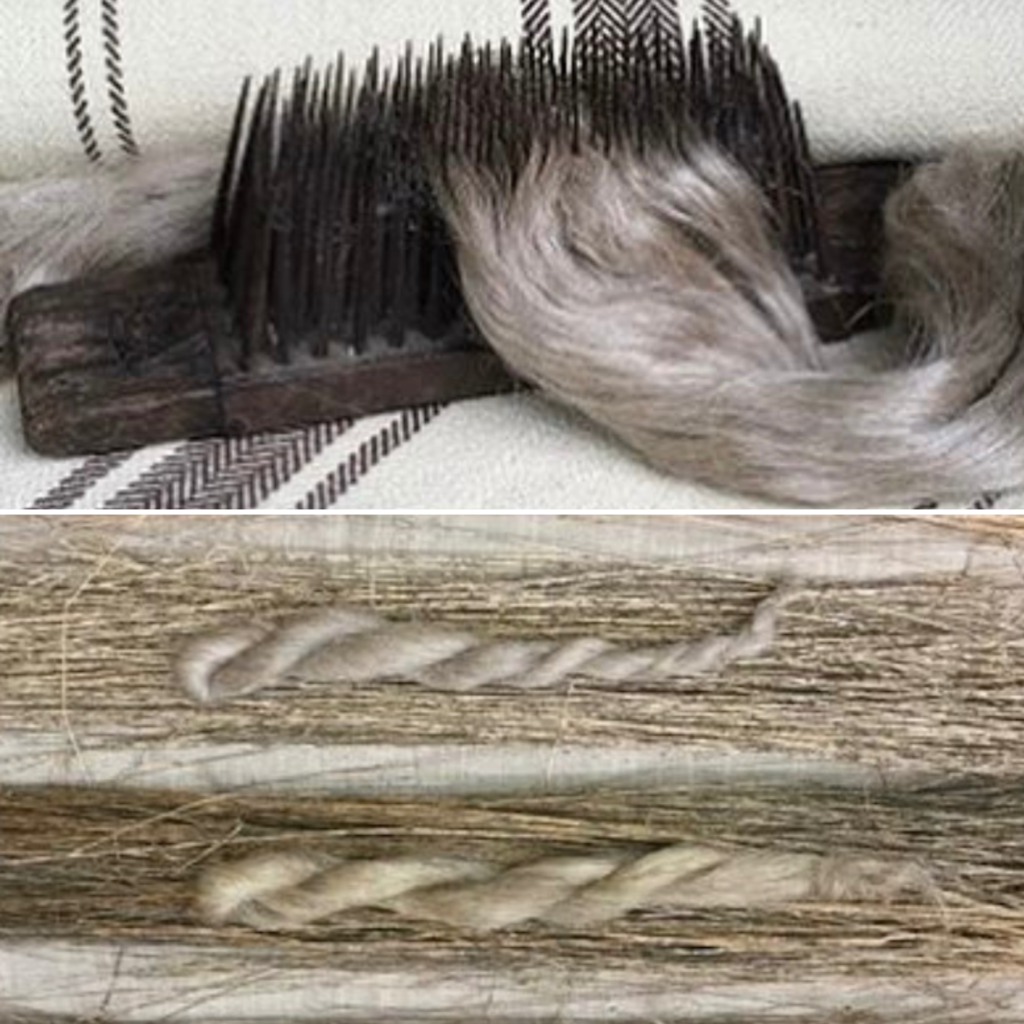 Flax is one of the oldest textile fibers, dating back over 35,000 years to prehistoric lake dwellings in Switzerland before wrapping Egyptian mummies, providing sails for Roman ships, and clothing colonial settlers. Now you have a chance to prepare and spin this fabulous fiber! You'll have an opportunity to process flax using 18th-century tools, you'll learn different methods of preparing a distaff, you'll practice spinning linen thread suitable for cloth, and you'll learn how to scour your spun yarn and how to prepare it for weaving. Last, but not least, Cassie will share tips on growing flax and retting flax plants to release their bast fibers.
Mississippi Native, Cassie Dickson has lived in western North Carolina for the past 30 years. She grows flax and then spins and weaves her flax fiber into linen cloth, she raises silkworms and spins her silk fiber into yarn, and she uses natural dyes to add color to her yarns. Cassie specializes in weaving historical coverlets and linens and she is a heritage member of the Southern Highland Craft Guild. She also teaches widely, generously sharing her knowledge of these special fibers and techniques.
$110 – $130
Additional Supply Fee: The supply fee of $40 for retted flax straw, commercial dew-retted line flax, tow flax, and handouts is payable to the instructor on the first day of class (cash or check).
Scholarship Available: No
Level: Able to spin independently.
Number of Students: 7 – 12
Required Supplies: 
Notetaking materials.
Spinning wheel in good working order and ready to use.
3 or more bobbins.
Lazy kate.
Class Schedule: Class will be in-person at the SEFAA Center from 9 am to 4 pm on Saturday, April 30, 2022.
Covid 19 Policy: SEFAA is following the new CDC COVID-19 Community Level guidelines for DeKalb County, Georgia. As of 4/4/2022, our Community Level is medium, and mask-wearing inside the SEFAA Center is optional. If you are at high risk for severe illness, talk to your healthcare provider about whether you need to wear a mask and take other precautions.