From the Beginning Until Now – Two Decades of Quilts
Jan 09, 2023 10:00AM—Feb 28, 2023 2:00PM
Location
SEFAA Center 3420 W. Hospital Ave. Chamblee, GA 30341
Cost $0.00
Categories Exhibition
Topics Quilting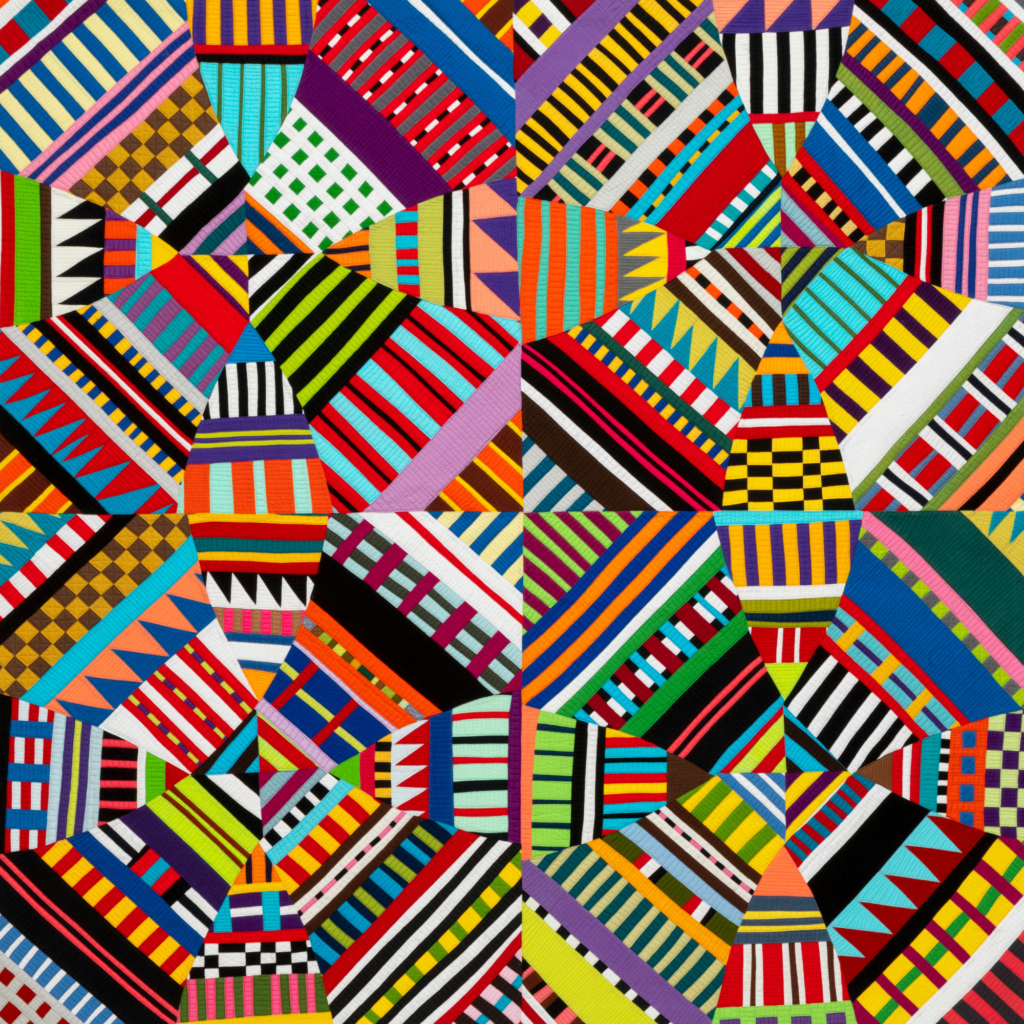 January 9 – February 28, 2023
M, W, F from 10 am to 4 pm; T, Th from 10 am to 2 pm; and by appointment
Opening Reception: January 20th from 5 to 7 pm
Gallery Tour with Artist: February 25th from 6 to 8 pm
From the Beginning Until Now – Two Decades of Quilts reflects Maria Shell's journey from traditional to improvisational quiltmaker. Her work is an exploration of pattern, especially how elements in complex patterns can be viewed as either the focus or the background. Since 2011, she has focused on grid patterns, manipulating the line, color, and shape of her individual elements to produce dynamic results that are both compelling individual compositions and intriguing to look at as a group. She also strives to convey the dynamic, fickle, explosive, solemn, mysterious, and beautiful nature of color by varying the proportion of her lines and shapes.
This is a unique opportunity to view Maria's unusual and surprising combinations of pattern, repetition, and color in consummate work grounded in the tradition and craft of American quilt making. Don't miss it!
at the
Southeast Fiber Arts Alliance
3420 W. Hospital Ave., Chamblee, GA 30341
678.235.4328 | info@fiberartsalliance.org
Covid 19 Policy: SEFAA is following the CDC COVID-19 Community Level guidelines for DeKalb County, Georgia, and masks are required in the SEFAA Center at High Covid-19 Community Levels.