Game of Improv
Feb 18, 2023 9:30AM—Feb 20, 2023 4:30PM
Location
SEFAA Center 3420 W. Hospital Ave Chamblee, GA 30341
Categories Class
Topics Quilting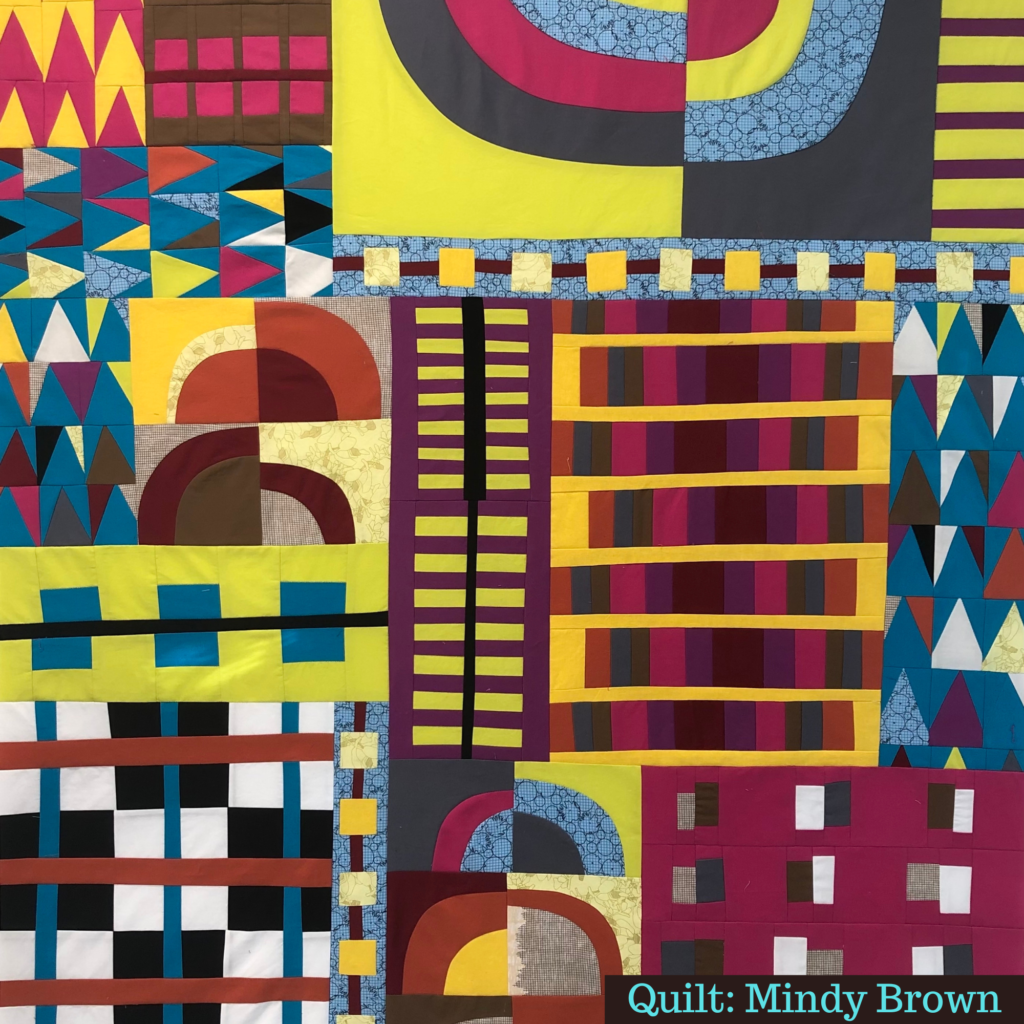 Improv piecing is a method of creating that involves work, chance, technique, exploration, and tenacity. We are going to explore all of these things within the perimeters of a game. Roll the dice, spin the wheel, pick your category. This workshop is a full exploration of letting go of expectations and embracing the unknown.
Maria Shell's work is grounded in the tradition and craft of American quilt-making. She strives to take the classical components of a traditional bedquilt and manipulate them to create surprising combinations of pattern, repetition, and color for the viewer. Maria is the recipient of a Sustainable Arts Foundation 2011 Winter Award, a Rasmuson Foundation Project Award (2009), and two Rasmuson Fellowships (2013, 2017). She has had several solo and small group shows including The Pieced Canvas at the Visions Art Museum in San Diego, California, and OFF the Grid at the Shelburne Museum in Shelburne, Vermont.  Her first book Improv Patchwork—Dynamic Quilts Made with Line & Shape was published in 2017. Learn more about Maria's process by visiting her website at www.mariashell.com, her Instagram feed @mariashellart, or this recent TheQuiltShow.com interview.
$450 – $540
Note: You will save $30-$35 if you join SEFAA before you register 🙂
Additional Supply Fee: None!
Scholarship Available: Yes. One scholarship will be available once 11 registrations have been received. Email education@fiberartsalliance.org for details.
Level: Confident beginner.
Number of Students: 10 – 20
Required Supplies: Click here to download the class supply list.
Class Schedule: Class will be in person at the SEFAA Center from 9.30 am to 4.30 pm on February 18th, 19th, and 20th with a 1-hr break for lunch each day.
Covid 19 Policy: SEFAA is following the CDC COVID-19 Community Level guidelines for DeKalb County, Georgia. Mask-wearing is required inside the SEFAA Center when our Community Level is High.