Georgia Gives Day Sale
Nov 30, 2021 11:00AM—6:00PM
Location
SEFAA Center 3420 W. Hospital Ave., Suite 103 Chamblee, GA 30341
Cost 0.0
Categories Event
Topics All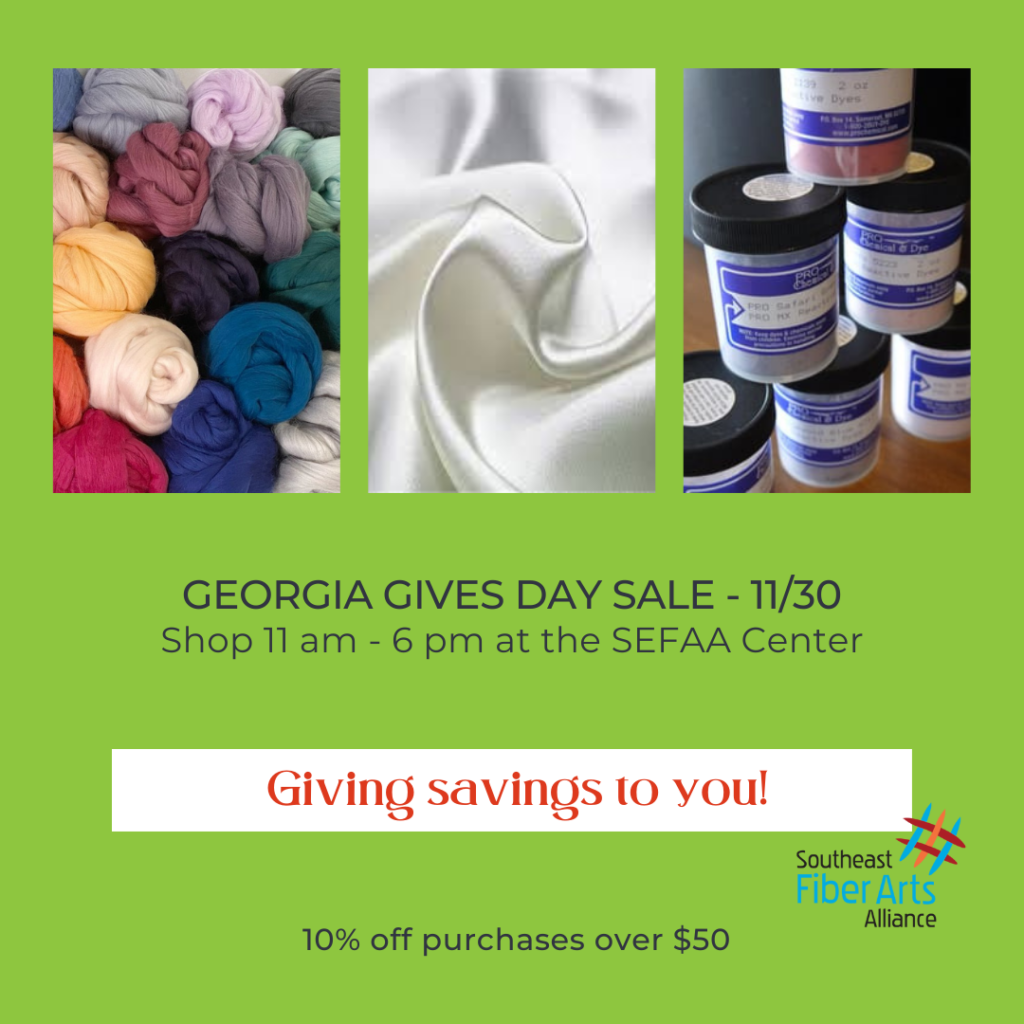 Giving is the word of the day!
And, this is a giving sale: You'll receive great bargains on textile supplies and equipment while 100% of your purchases will benefit our fiber arts community. Shop for knitting/embellishment yarn, silk fabric on bolts, chair caning supplies, merino roving, silk top, knitting machines, a drum carder, and books plus fabric (fashion and home decor), weaving yarn, thread, magazines, and kits for your creative projects.
You'll find a wide selection and low prices, and you'll receive an additional 10% discount on purchases of $50 or more. You'll leave with both fabulous finds and the warm, fuzzy feelings that come from making a difference!
Covid Safety Note: Mask wearing is mandatory in the SEFAA Center regardless of vaccination status.