Goddess Dolls
Dec 05, 2020 11:00AM—Dec 12, 2020 12:00PM
Topics Needlework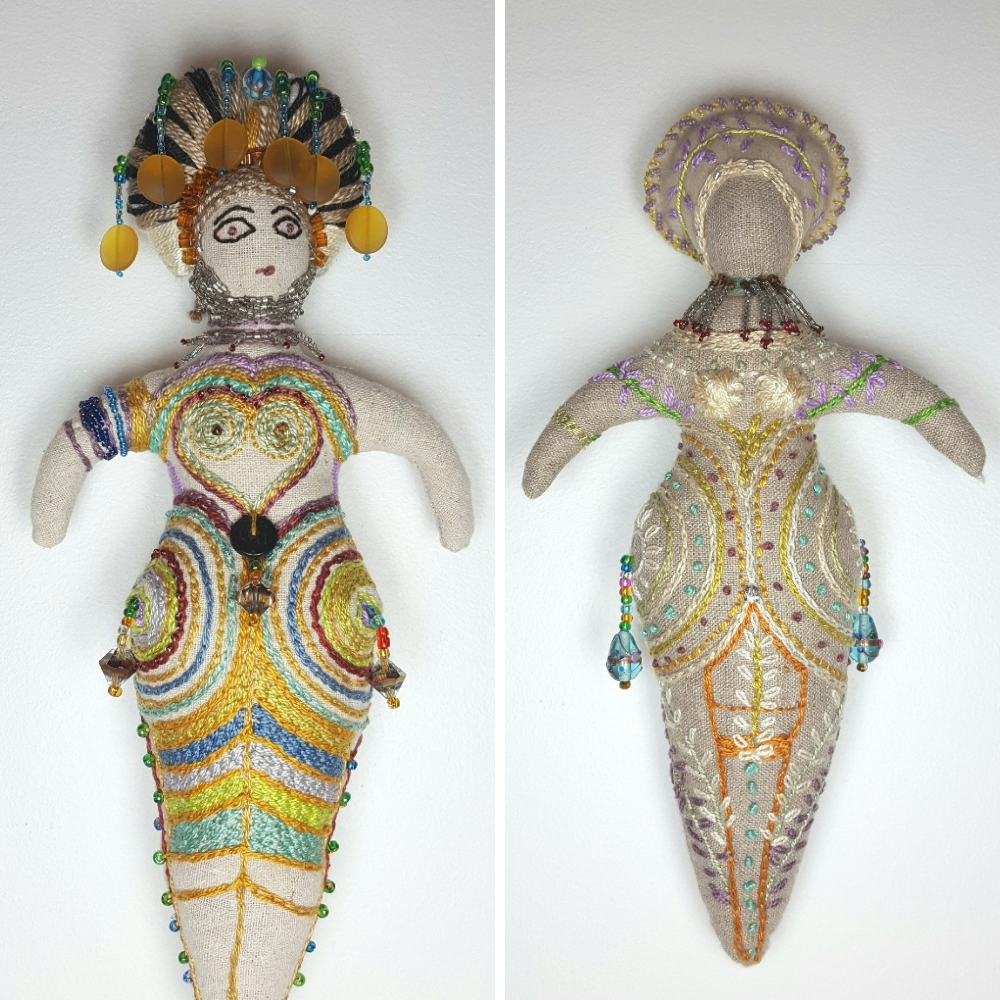 Celebrate your creativity by making a Fiber Goddess to nurture your spirit, grace your projects, and protect your workspace. Session 1 (from 11 am to 12 pm on Saturday, December 5th) will cover design and headdress suggestions plus embroidery stitch practice. Session 2 (from 11 am to 12 pm on Saturday, December 12th) will focus on adding fine details using beads and other embellishments. We'll provide a sewn goddess body, so you'll be able to focus on the fun part – making your Goddess unique and special to you.
Hellenne Vermillion was born and raised in Japan. She is a silk dye painter. stitcher, and mask maker who also teaches prehistoric Japanese Jomon pottery.
$45 – $55
Additional Supply Fee: None
Scholarship Available: No
Level: All
Required Supplies:
Stuffing (polyester or wool roving, or chopped up yarn)
Chopstick (to help with stuffing)
Hand sewing needles for embroidery and beading
Embroidery threads
Beads
Bead thread
Optional: Buttons, lace, or other embellishments.
Provided Supplies: A kit including a sewn goddess body lightly marked with design placement suggestions, embellishment patterns, and headdress ideas will be mailed to you before the first class. Please note: If you register after November 25th, you will have to pick up your kit from the SEFAA Center since there won't be time to mail it to you.