Hand Stitching Embellished Clothing (Session 2)
Feb 21, 2021 1:00PM—4:00PM
Categories Virtual
Topics Needlework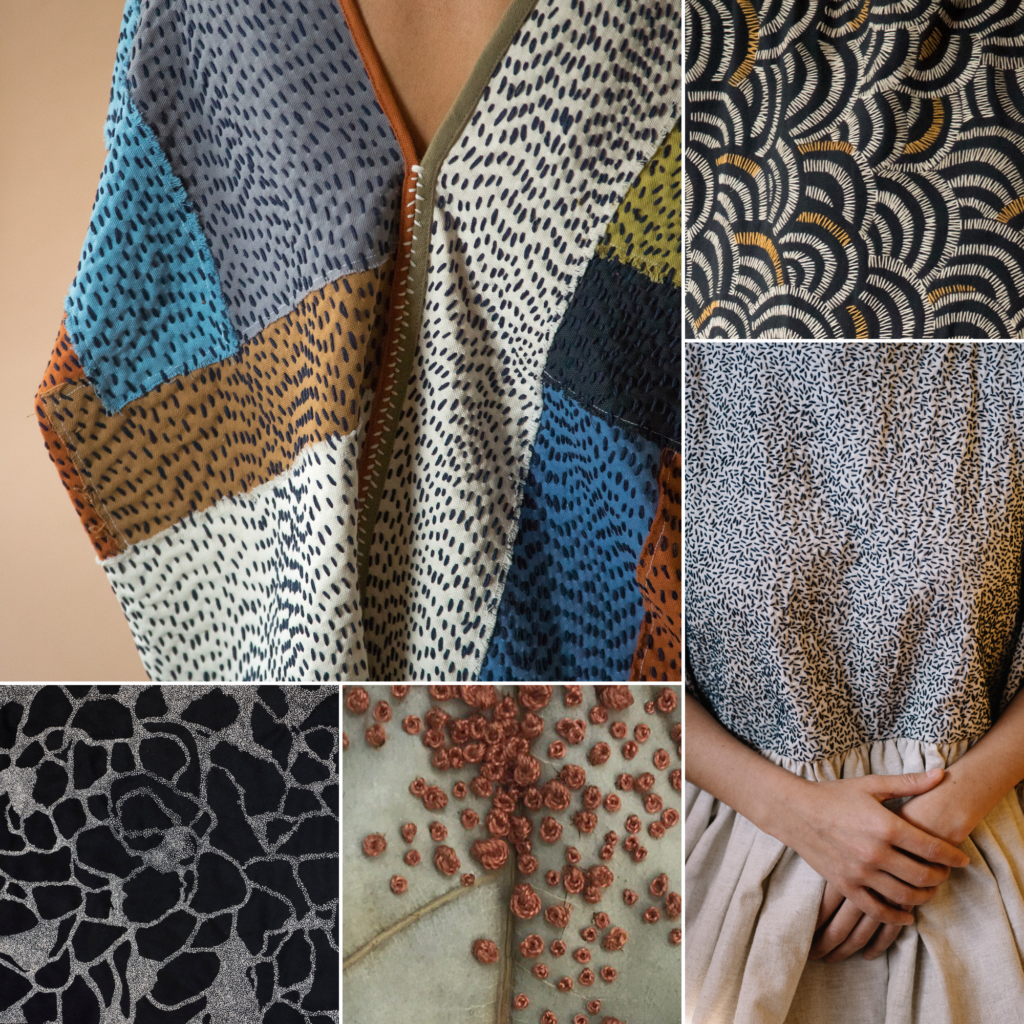 Learn to hand embroider the three stitches textile artist Gabriela Martinez Ortiz uses most in her work – rice stitch, fan stitch, and backstitch. You'll learn how to create different surface patterns with these basic stitches and how the stitches can be used to manipulate fabric. Through examples of her work, Gabriella will share what inspires her, how she uses color, how she extracts textures, and how she translates inspiration to embroidery. You'll leave with the knowledge you need to embelish your own garments, making them uniquly beautiful and, perhaps, giving new life to old garments.
Gabriela Martínez Ortiz is a Mexico-based designer, textile artist, and the creator of Ofelia & Antelmo, a textile art project focused on hand embroidery. Ofelia represents community, the work of a cooperative of women making handmade garments designed to be one-size-fits-all, reversible, and timeless. Antelmo represents Gabriela's personal creative journey as the clothes become canvases where she explores techniques, supports, fabrics, textures, and colors. Together they form a family of unique textile pieces where each informs the making of the next. Inspired mainly by nature, Gabriella's aesthic is the result of her observation and exploration of organic forms through repeating patterns. Her work is governed by the philosophy of the Slow Movement, a cultural revolution that values processes enjoyment and the calming art of slow-making, Visit Gabriella on her website, on Facebook, and on Instagram.
$90 – $110
Additional Supply Fee: None.
Scholarship Available: No
Level: All levels.
Number of Students: 4-12
Suggested Supplies (use whatever similar supplies you already have on hand):
3 different colors of cotton embroidery thread (DMC or Anchor or similar)
A selection of embroidery needles (DMC Crewel Embroidery Needles Sizes 1-5 or similar)
A 6″ square (15 cm square) piece of rigid cotton fabric or lightweight denim (not thin or knit fabric)
A 6″ – 8″ embroider hoop
Embroidery or fabric scissors
A fabric marker or pen in color contrasting to fabric so that you can see it