Hapa-Zome Printing
Oct 16, 2022 10:00AM—12:00PM
Location
SEFAA Center 3420 W. Hospital Ave Chamblee, GA 30341
Categories Class
Topics Dyeing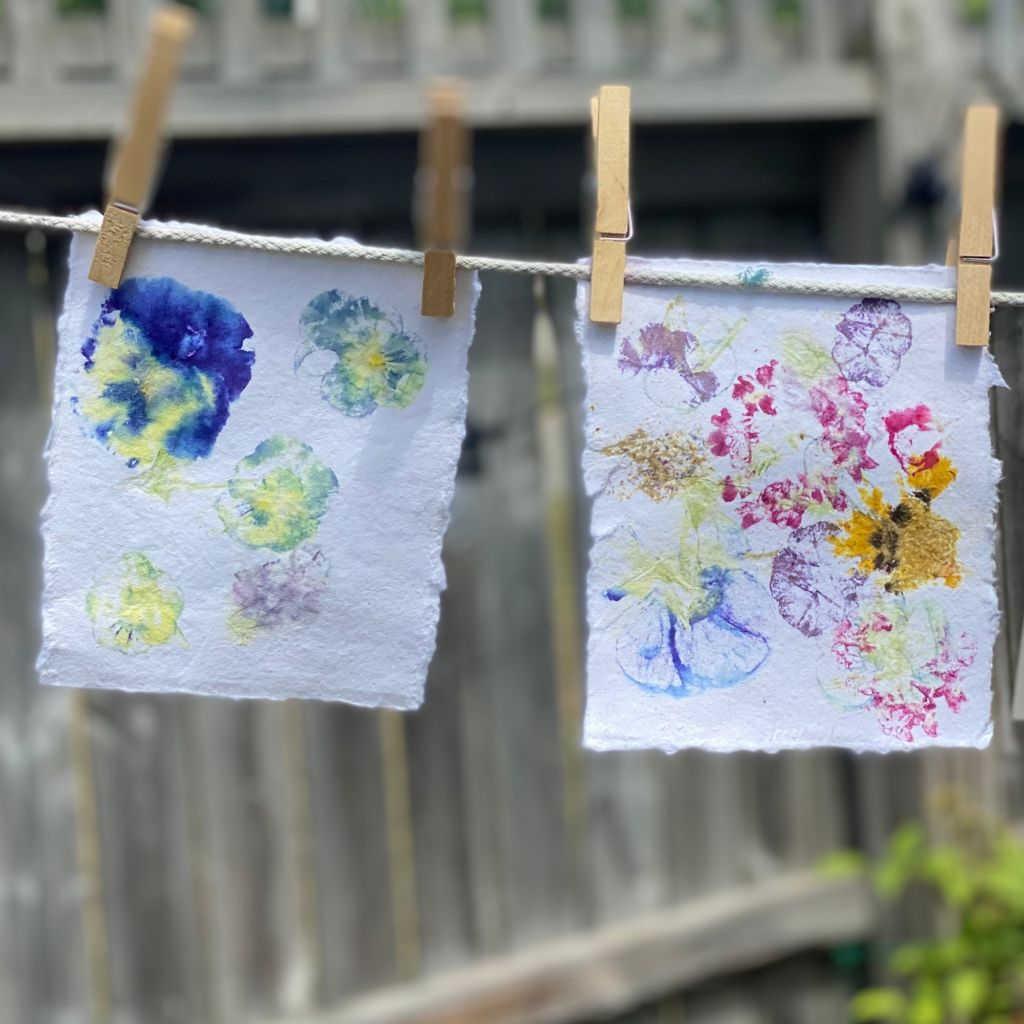 Hapa-zome is the Japanese technique of smashing flowers and leaves into fabric and paper. LIterally translated to "leaf dye", hapa-zome is one of the easiest and quickest natural or eco printing techniques – making it perfect for a short, fun class. It is a unique way to preserve your favorite botanical materials and a great way to capture the season in time!
LK Sleat holds an MFA from the Maryland Institute College of Art and has been teaching art for 28 years at colleges, universities, and college prep schools. She has taught everything from drawing, painting, printmaking, 3D design, and natural dyeing to woodworking and yoga. She spends summers in her Maine studio with her wolfhound, Sadie.
$40 – $48
Additional Supply Fee: None. $10 for fabric, paper, and flowers is included in the cost of the class.
Scholarship Available: No
Level: All.
Number of Students: 5 -10
Required Supplies:
Rubber mallet or hammer.
Old towel or thick cloth.
Class Schedule: Class will be in person at the SEFAA Center from 10 am to 12 pm.
Covid 19 Policy: SEFAA is following the CDC COVID-19 Community Level guidelines for DeKalb County, Georgia. Mask-wearing is required inside the SEFAA Center when our Community Level is High.