Hitomezashi (One-Stitch) Sashiko
Mar 28, 2021 1:00PM—2:00PM
Topics Needlework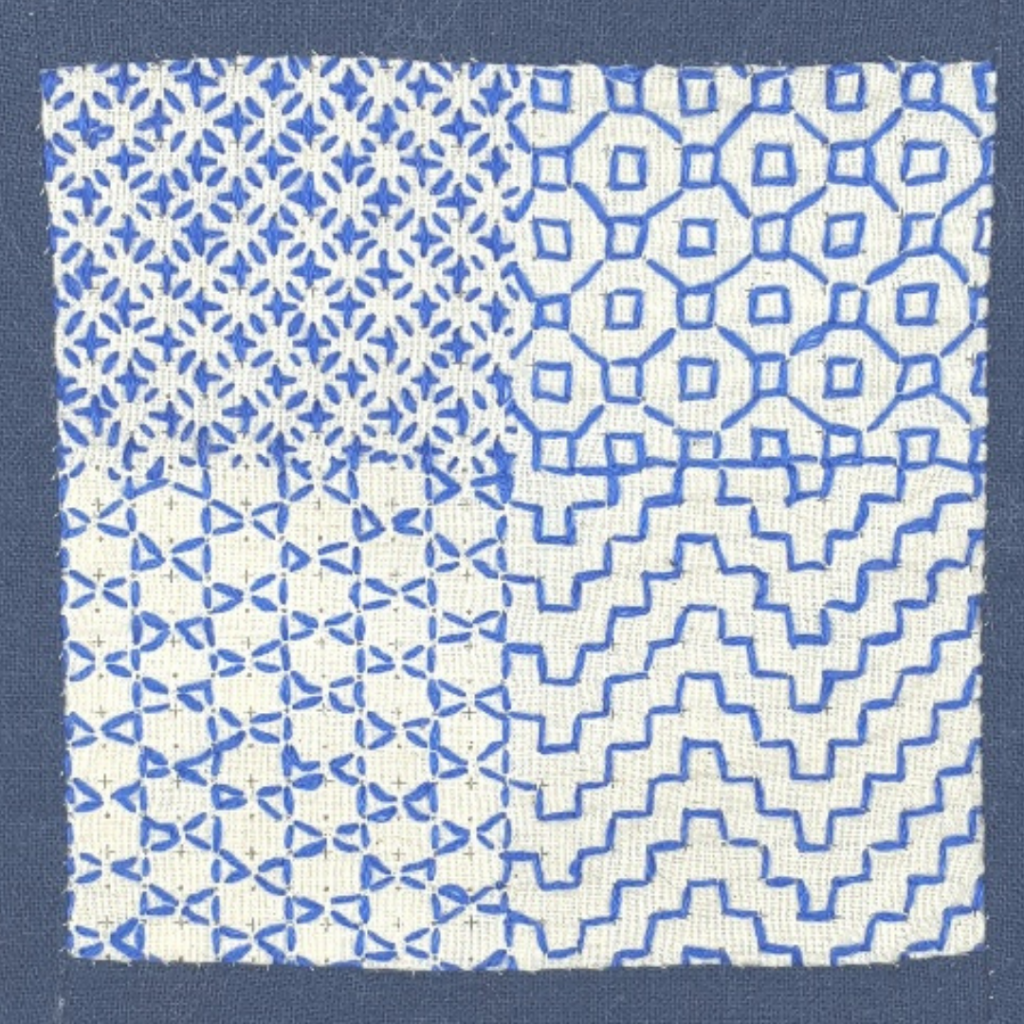 Hitomezashi or one-stitch sashiko was tradtionally used to reinforce Japanese garments. Today, we can all enjoy these densely-stitched decorative patterns created with the humble running stitch! What makes it Hitomezashi rather than simply sashiko?  Well, simple sashiko designs make large overall designs on the fabric while Hitomezashi designs create small denser designs that look like weaving patterns.
In this class, Hellenne will provide traditional Hitomezashi patterns to choose from, and you'll start stitching on gridded fabric that you'll later turn into coasters – sittching in rows so that your stitches meet or cross to make various designs. All you need to provide is a needle to stitch with and fabric to bind your two coasters once you've finished stitching. All directions and finishing instructions will be provided. [Note: Your coasters can be completely hand stitched or you can choose to machine stitch the binding.]
This is your chance to add joy to your home time with hand stitched Hitomezashi coasters for your drinks of choice!
Hellenne Vermillion was born and raised in Japan. She is a silk dye painter and mask maker who also teaches prehistoric Japanese Jomon pottery.
$45 – $55
Additional Supply Fee: None. Kit fee ($15 + shipping) is included in the class price.
Scholarship Available: No
Level: Beginner
Required Supplies:
A Sashiko needle or similar embroidery needle with a fairly large eye.
Small amount of fabric to bind edges of coasters – two, 1″ x 30″ strips
Provided Supplies:  A kit including pre-marked fabric, batting, variegated thread, and instruction sheets will be mailed to you before the first class.
Registration Deadline: Register before midnight March 19th to ensure you receive your kit before the class starts.