Incredible Ice Dye
Mar 20, 2022 12:30PM—4:30PM
Categories Class
Topics Dyeing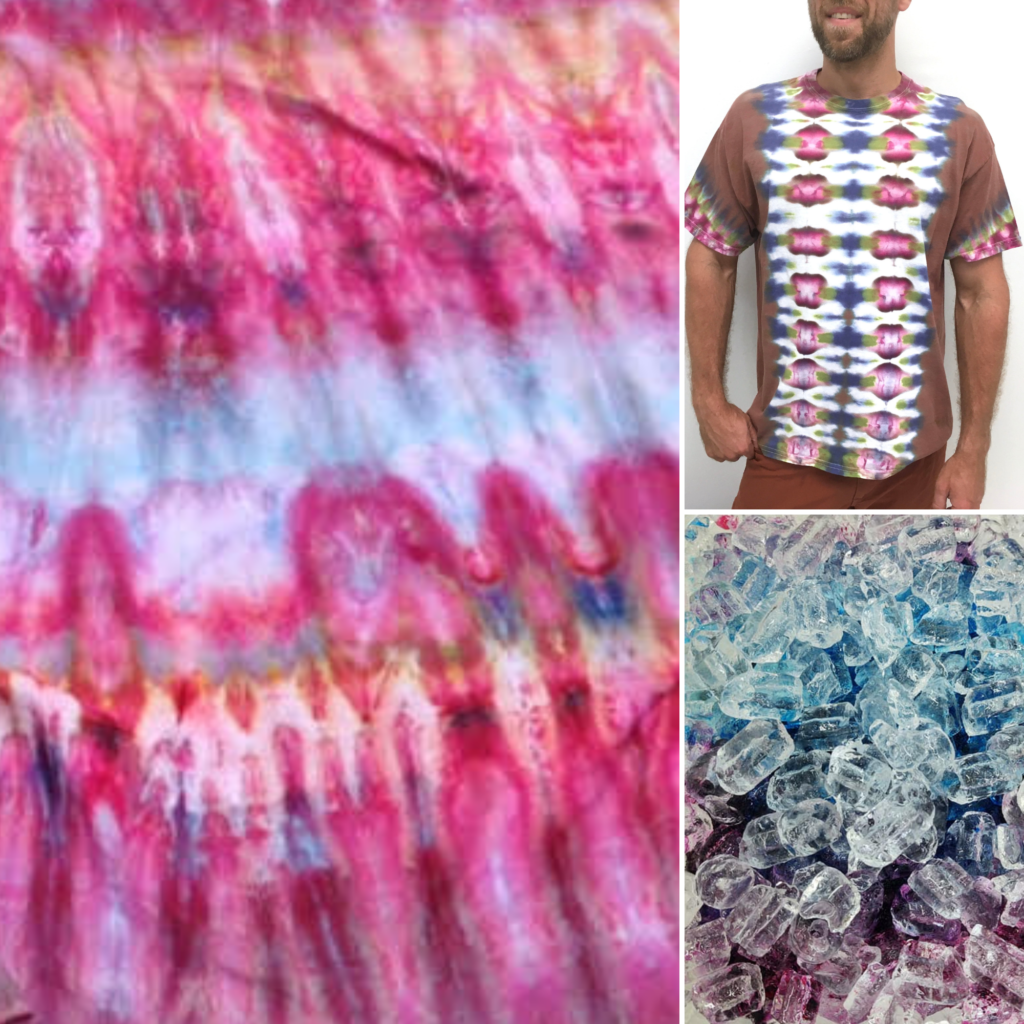 Explore an incredibly beautiful way to dye cellulose (plant-based) fabrics without mixing or weighing any dyes at all. You'll learn about the two different ice dye methods ("on the rack" and "in the muck") and you'll learn several ways to manipulate your fabric and garments before applying dye. You'll also receive in-depth information about the chemistry of the dyes, folding patterns, how the dye colors "split" and ways to control/combine them, strategies for scaling up to production dyeing, and how to create your own ice dye set-up (affordably!) at home. Last, but not least, you'll receive washout instructions so that you'll know how to finish your beautifully dyed fabrics once you get home and your ice has melted. An infinite variety of fabulous results await you!
Jessica Kaufman is the owner/founder of Asheville, North Carolina's WAXON Batik & Dye Studio. She teaches knitting, ice dyeing, tie-dyeing, batik, and Shibori both in-person and online. With her genuine love of teaching, her Master's in Crafts Education, and her Bachelor's in teaching theatre arts, Jess's classes are entertaining, well-paced, and jam-packed with invaluable insights and experiences.
$100 – $120
Additional Supply Fee: None, but blank dyeables will be available for purchase.
Scholarship Available: No.
Level: All.
Number of Students: 8-18
Required Supplies:
Up to six cellulose items for dyeing. Visit What can we dye? for details.
apron.
gloves.
note-taking materials.
Class Schedule: Class will be in person at the SEFAA Center from 12.30 pm to 4.30 pm on Sunday, March 20, 2022.
Covid 19 Policy: Mask wearing is mandatory in the SEFAA Center regardless of vaccination status.