Intertwined 2020
Jun 05, 2020 12:00AM—Jul 29, 2020 11:59PM
Cost 0.0
Categories Exhibition
Topics All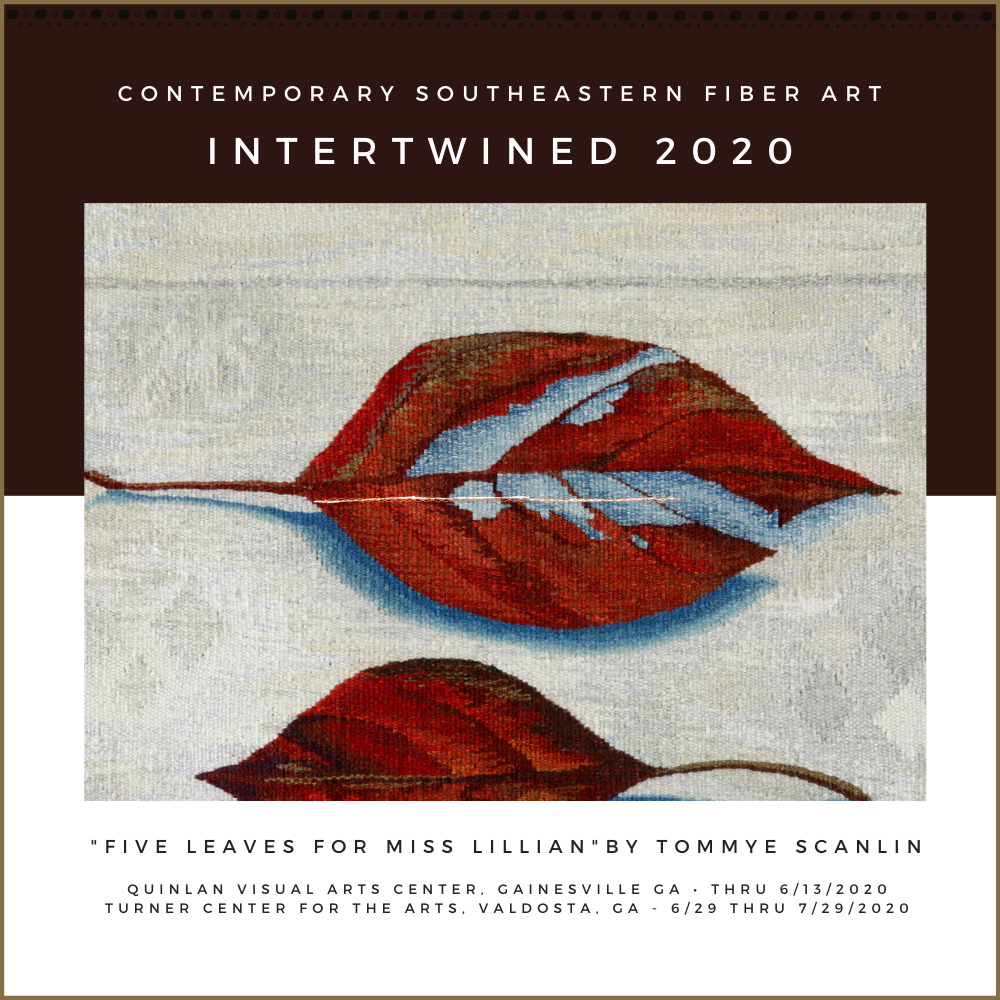 Intertwined: Contemporary Southeastern Fiber Art is on exhibit through June 13th at the Quinlan Visual Arts Center in Gainesville, GA. The exhibition is a survey of the best contemporary fiber art in the Southeast, and it showcases a wide range of content, material, and techniques. Dot Moye juried the entries which have a common thread of craftsmanship and passion. The exhibition is sponsored by the Southeast Fiber Arts Alliance.
Intertwined 2020 will also be displayed at the Turner Center for the Arts in Valdosta, GA from June 29th through July 29th. The opening reception and award ceremony is currently scheduled for Monday June 29, 2020 from 5:00-7:00 pm, although that may change as a result of the pandemic. Please check this listing frequently and feel free to call 678.235.4328 to verify the reception and exhibition details.
The 23 artists included in the exhibition are listed below along with the venues where their work will be on display (not all pieces are at each venue due to pandemic-related delivery issues). Hopefully, you'll be able to view this wonderful exhibit in person. If not, though, please enjoy the virtual gallery.