January Lunchtime Fiber Open Studios
Jan 20, 2022 10:00AM—2:00PM
Location
Online
Cost 0.0
Categories Event
Topics All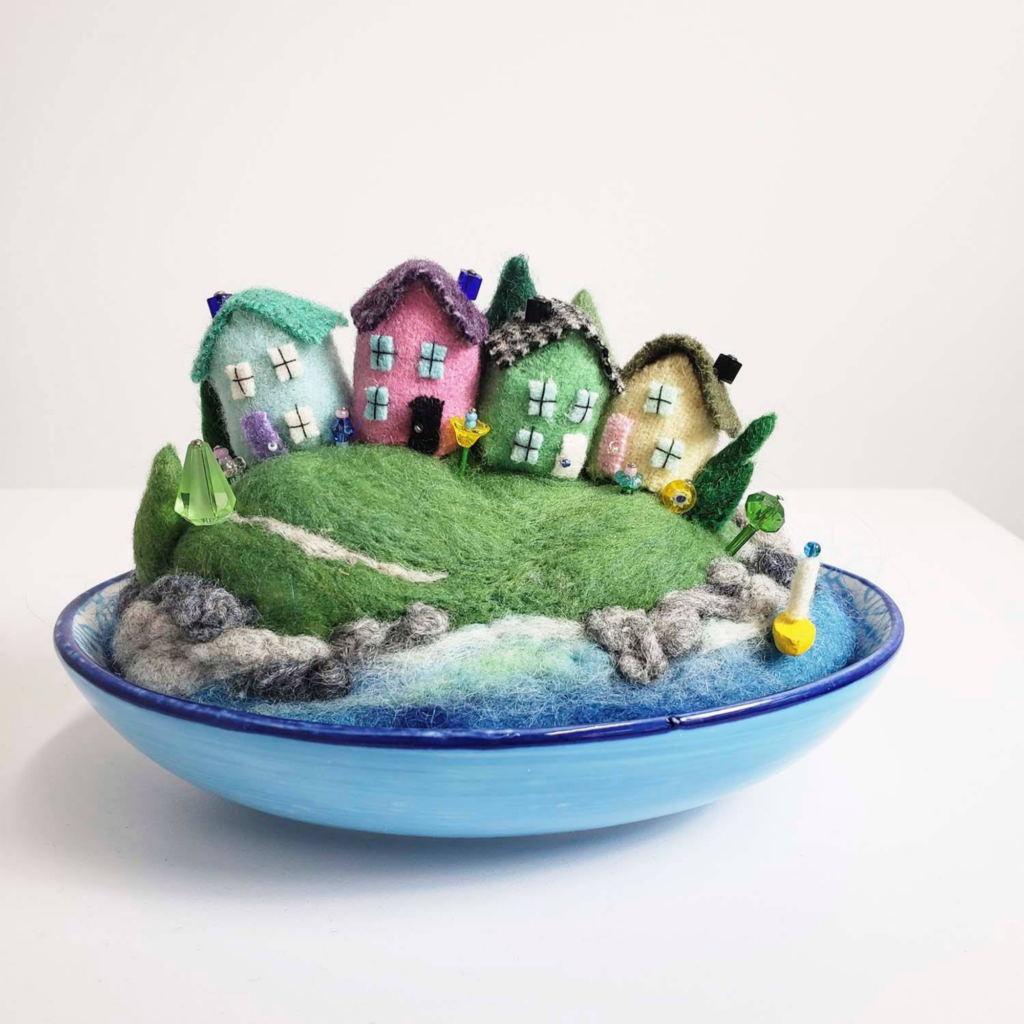 Please join us for Lunchtime Fiber open studios! There will be plenty of time for show and tell, sharing of ideas and tips, problem-solving, and having fun. You can hang out with us at the SEFAA Center or you can join us virtually, whichever suits you best. So, drop in when you can and stay for as long as you'd like.
Covid-19 remains a concern, so please be aware that you must wear a face mask covering both your nose and mouth at all times while in the SEFAA Center.
See you there!
Image: Happy Houses by Ann Buggey is a 2021 Square Foot Fiber Art Pin Up Show winning entry.