June Book Club Meeting
Jun 21, 2022 7:00PM—8:00PM
Location
Online
Cost 0.0
Topics All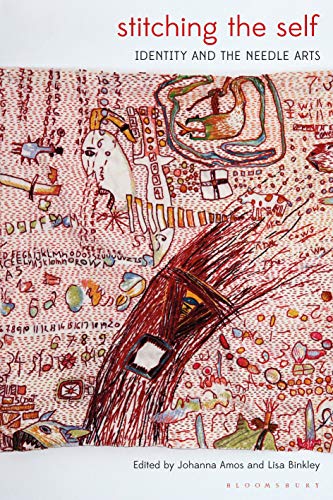 Please join us for our June Book Club Meeting! We'll be discussing Stitching the Self: Identity and the Needle Arts by Johanna Amos and Lisa Binkley.
The needle arts are traditionally associated with the decorative, domestic, and feminine. Stitching the Self sets out to expand this narrow view, demonstrating how needlework has emerged as an art form through which both objects and identities – social, political, and often non-conformist – are crafted. Bringing together the work of ten art and craft historians, this illustrated collection focuses on the interplay between craft and artistry, amateurism and professionalism, and re-evaluates ideas of gendered production between 1850 and the present. From quilting in settler Canada to the embroidery of suffragist banners and the needlework of the Bloomsbury Group, it reveals how needlework is a transformative process – one which is used to express political ideas, forge professional relationships, and document shifting identities.
With a range of methodological approaches, including object-based, feminist, and historical analyses, Stitching the Self examines individual and communal involvement in a range of textile practices. Exploring how stitching shapes both self and world, the book recognizes the needle as a powerful tool in the fight for self-expression.
Register to receive the Zoom meeting link and join us via computer, tablet, or phone. See you there!