Knit Socks Toe Up!
Jan 16, 2021 3:30PM—Jan 30, 2021 5:00PM
Topics Knitting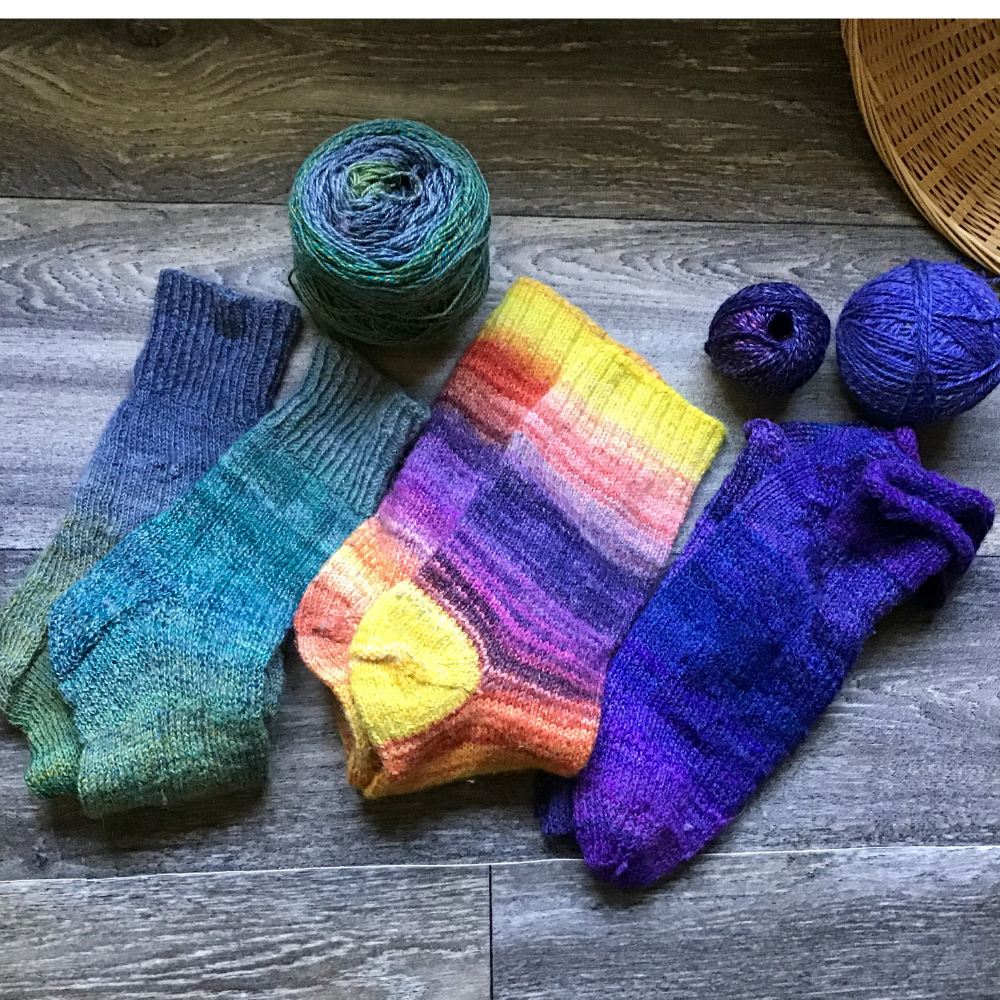 If you want to up your sock-knitting skills by learning to knit toe-up socks that actually fit, this 2-session virtual class is for you! Finish at least one child-size sock in class while you learn cast-on and bind-off techniques, fitting to foot size, and options for adding in just the right heel. You'll also learn how to assess and obtain gauge and why swatching and gauge are so important. Then, you can use your new skills to knit socks for anyone.
Debbie Held is an international spinning instructor, a freelance writer, and a self-proclaimed spinster. She's been blending wool and words since 2015, when she merged her career in journalism with her hand spinning obsession – and she hasn't stopped talking (and writing) about spinning since. Debbie is a recurring contributor to Spin Off and PLY magazines, the Long Thread Media spinning blog, and the SweetGeorgia Yarns blog. She also periodically creates content for the Schact Spindle Company website, and she's an online spinning instructor for the School of SweetGeorgia.
$45 to $55
Additional Supply Fee: None
Scholarship Available: No
Session Dates/Times:  From 3.30 to 5 pm on Saturday, January 16th and Saturday, January 30th.
Level: This class is for knitters who are comfortable knitting in the round using double pointed or circular needles.
Number of Students: 3-10
Required Supplies:
Any traditional or handspun sock weight yarn (superfine weight 1)
Knitting needles (a good starting point is a needle size 1.5 US/2.50 mm UK)
3 locking stitch markers
Darning/tapestry needle
Provided Supplies: None