Learn to Spin: Basics for Beginners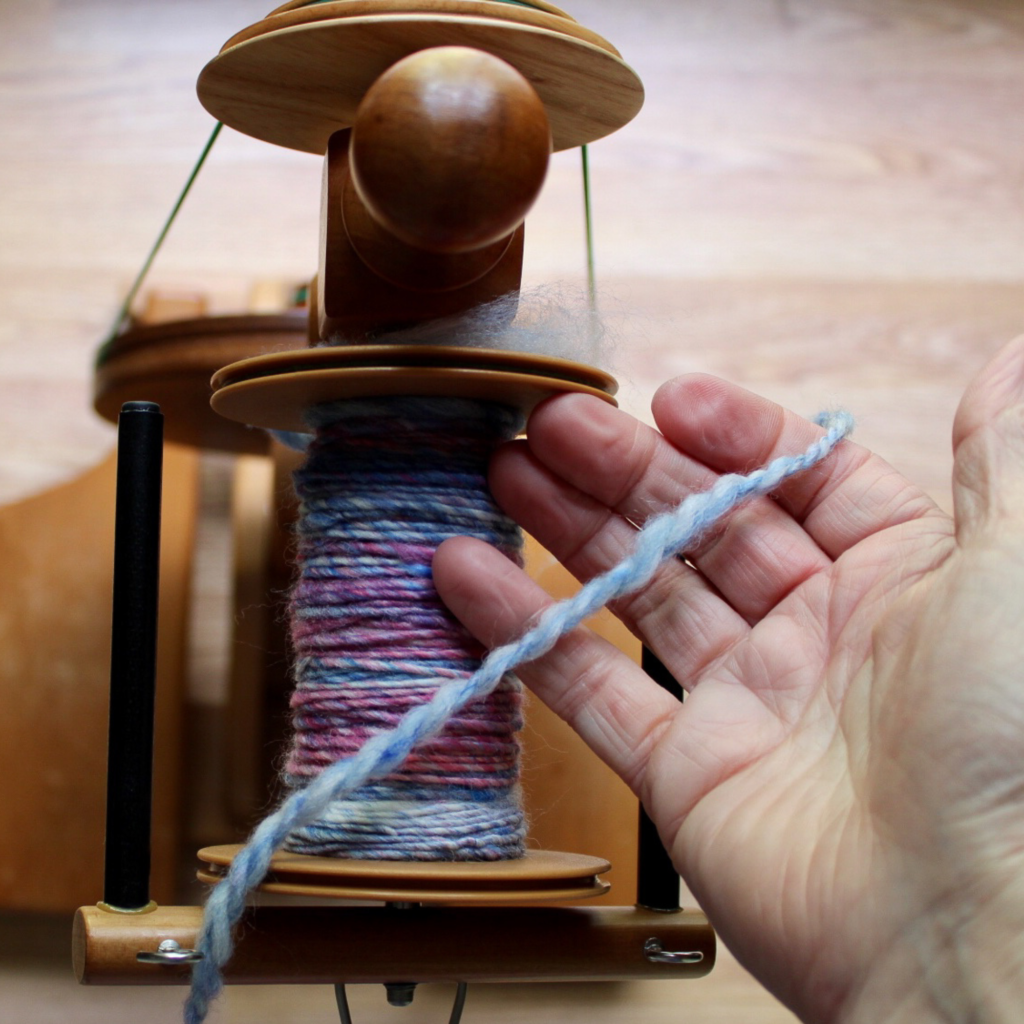 In this three-session class, you'll learn how to spin a continuous, stable yarn and you'll learn the basics of plying and finishing a skein of handspun yarn. You'll also learn about spinning wheel mechanics, how to care for your wheel, the basics of twist and its impact on your yarn, and how to skein and tie off your spun yarn before wet finishing it to set the twist. Start on a drop spindle (provided) to focus on controlling both the quantity of fibers entering your yarn and the amount of twist added to your yarn and then move to the wheel to build your skills. You'll leave a confident new spinner and ready to move on to Debbie's next series of classes, "Spin The Yarn You Want: Building Blocks for Better Spinning," where you will learn how to spin for specific, intentional yarns.
Debbie Held has been a full-time fiber arts educator since 2015 when she merged her career as a business journalist with her love of handspinning. She writes for Spin Off, PLY, and SweetGeorgia Yarns, and she is a virtual spinning instructor for the School of SweetGeorgia. Debbie's book, "The Blending Board Bible," is due out in the fall of 2024, from Stackpole Publishing. Learn more about Debbie at debbieheld.com.
$150 – $180
Additional Supply Fee: None. The $35 materials fee for a drop spindle and several different preparations of wool is included in the class cost.
Scholarship Available: No
Level: Beginners
Minimum Number of Students: 4 by December 30, 2023
Maximum Number of Students: 6
Required Supplies:
Working spinning wheel (If you don't have your own spinning wheel, a couple of wheels will be available to use during class on a first-come, first-served basis.)
3 bobbins
Spinning wheel oil
Class Schedule: Class will be in-person at the SEFAA Center from 10 am to 12 pm on the following days:
Sunday, January 14
Sunday, January 21
Sunday, January 28
Covid 19 Policy: SEFAA is following the CDC COVID-19 Community Level guidelines for DeKalb County, Georgia. Masks are only required in the SEFAA Center at High Covid-19 Community Levels.