Make-a-Mask-Along
May 30, 2020 10:30AM—11:30AM
Cost 15.0
Categories Virtual
Topics Sewing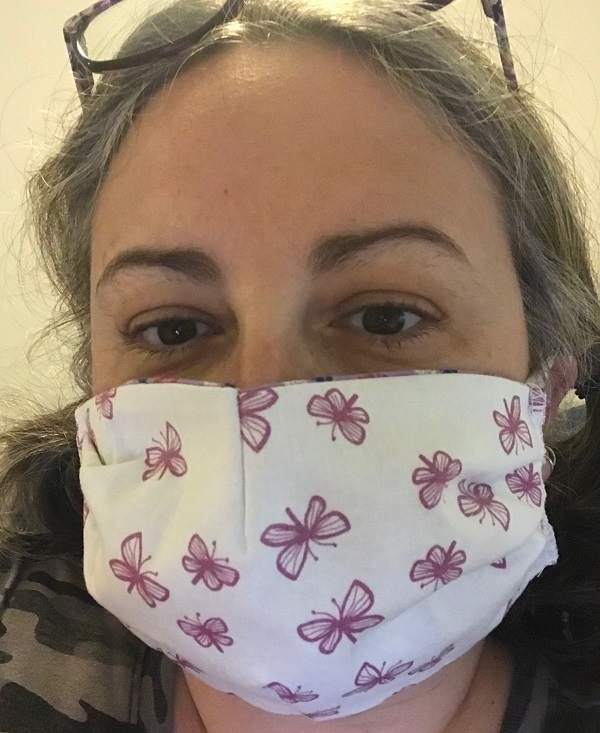 Want to make masks for your family and friends? Then, join Chrissy for an hour of real-time help to get you sewing masks like a pro (instead of like Kay!). This online class is limited to 10 participants so that everyone completes a mask and gets their questions answered. Register today and we'll send you the meeting password, a short supply list and list of suppliers, plus written directions for a basic rectangular surgical mask.
Need more reasons to register? Check out this feedback from a session 1 student: "I loved the class and was so glad I was able to attend. I had a slight idea of what I was doing, but I picked up on a few tricks and techniques that helped me further to make a better mask. Chrissy was fantastic, gave easy instruction, was patient and I appreciated her sharing her experiences and suggestions with us on which was very helpful.  Pace was good too. "
$15
Additional Supply Fee: None.
Scholarship Available: No
Level: Beginner
Required Supplies:
Two, 9′ x 7″ rectangles of fabric (quilting cotton or similar)
Two, 7″ long ear loops (elastic, t-shirt yarn, or similar) OR two strips of fabric, each 2″ x the width of your fabric
Polyester thread
Pins or clips
Sewing machine
Brought to your friends at the Southeast Fiber Arts Alliance, Chrissy Weeks The Magical Unicorn of Sewing, and Intown Quilters.