March Book Club Meeting
Mar 21, 2023 7:00PM—8:00PM
Location
Online
Cost $0.00
Topics All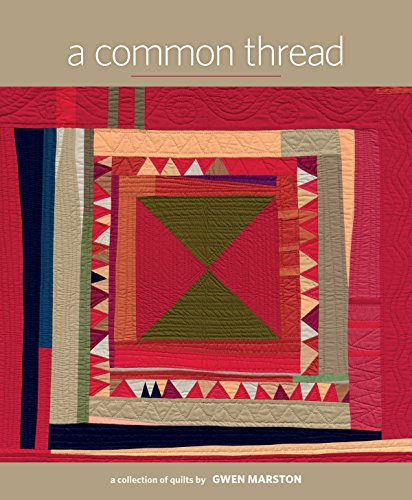 Please join us for our March 2023 Book Club Meeting! We'll be discussing A Common Thread: A Collection of Quilts by Gwen Marston.
Explore a life lived in stitches and witness the aesthetic evolution of a treasured quiltmaking artist. Immerse yourself in the beauty of detailed, up-close photos that will inspire and delight you. Revel in this dazzling self-curated collection of Gwen Marston's more than five-decade passion for quiltmaking. From her early pieces inspired by Mennonite quilts to her innovative work with applique and texture to her exploration of modern design, Gwen's aesthetic has remained a glorious marriage of freedom in construction, expert use of unexpected colors and negative space, and happy design surprises. See more than 80 quilts representing more than 40 years and a variety styles–all united by a common thread: the artist Gwen Marston.
Register to receive the Zoom meeting link and join us via computer, tablet, or phone. (Note: This is a new Zoom link for 2023.) See you there!