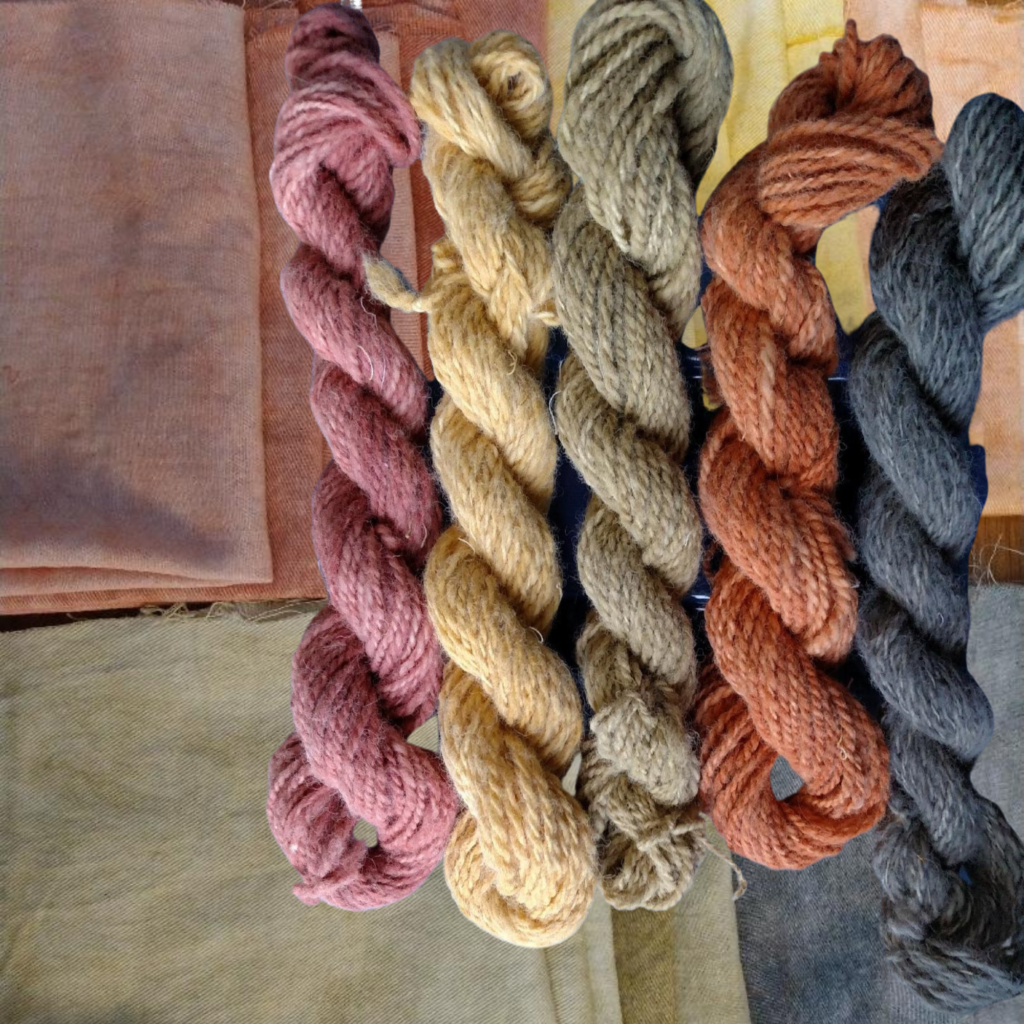 Spend a day playing in the mud and deliberately staining fabrics! You'll work with fermented clay, dirt, and some Japanese mud dyes, and with several fabrics and yarn. You'll learn to pre-mordant your fabric/yarn using the Japanese Bengala method and you'll experiment with painting, soaking, and other ways to add pattern. You'll leave with your mud-dyed samples and the knowledge you need to further explore this ancient, natural colorant at home.
Paula Vester is a natural dyer and hand spinner who has been exploring, researching, learning, and honing her skills since 1980. She uses her dyed yarns in knitted, crocheted, and even woven projects. Paula loves sharing her textile passions with others, and she has taught throughout the Southeast, as well as at The Estes Park Wool Market in Colorado, the Taos Wool Market in New Mexico, and at regional and national conferences.
$125 – $150
Additional Supply Fee: None! $25 for fabric, yarn, mud, supplies, and handouts is included in the cost of the class.
Scholarship Available: No
Level: Open to all skill levels.
Number of Students: 6 to 12
Required Supplies: None.
Class Schedule: Class will be in-person at the SEFAA Center from 10 am to 4.30 pm on August 12, 2023. There will be a short 1/2-hour break for lunch, so we encourage you to bring your lunch. There is a small refrigerator and a microwave available for your use at the SEFAA Center.
Covid 19 Policy: SEFAA is following the CDC COVID-19 Community Level guidelines for DeKalb County, Georgia. Mask-wearing is required inside the SEFAA Center ONLY when our Community Level is High.