November Book Club Meeting
Nov 21, 2023 7:00PM—8:00PM
Location
Online
Cost $0.00
Topics All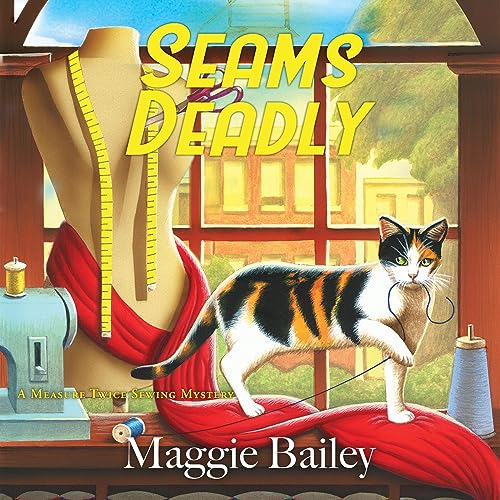 Please join us for our November 2023 Book Club Meeting! We'll be discussing Seams Deadly by Maggie Bailey.
Lydia Barnes is excited for a fresh start when she moves to the quaint mountain town of Peridot, Georgia. Her friend, Fran, offers her a job at the Measure Twice fabric store and even sets her up on a date with the handsome Brandon Ivey, who also happens to be Lydia's new next-door neighbor. Finally, things are looking up. But after a disaster first date that ends with a fist bump instead of a kiss, Lydia doesn't think her night can get any worse. She's soon proven wrong when she later stumbles upon Brandon's dead body. Considered the prime suspect by the police, Lydia calls on her friends to help her hunt for the truth and prove her innocence. But when another body is soon found inside the Measure Twice store, Lydia knows that the killer must be close by and that this town has more than its fair share of secrets. Who would want to frame the newest addition to Peridot for these terrible murders—and why?
Lydia may discover that while sewing might have a pattern, killing rarely does. Will she be able to stitch together the clues and clear her own name before the killer strikes again?
Register to receive the Zoom meeting link and join us via computer, tablet, or phone. See you there!