October Book Club Meeting
Oct 18, 2022 7:00PM—8:00PM
Location
Online
Cost 0.0
Topics All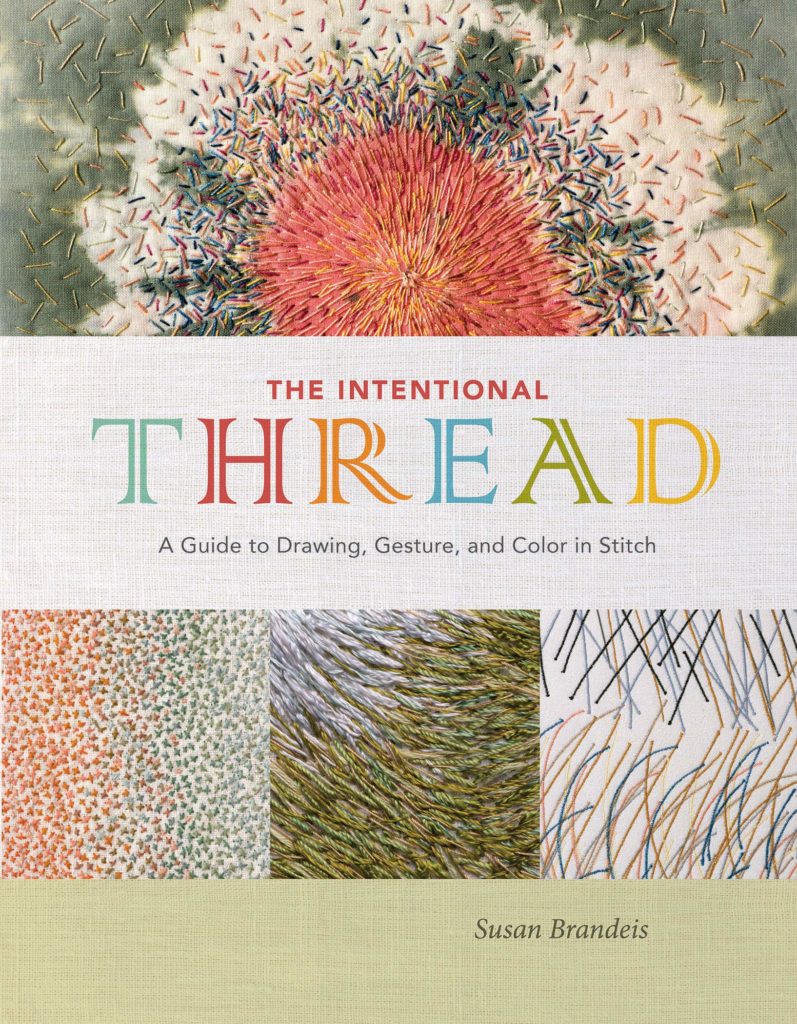 Please join us for our October Book Club Meeting! We'll be discussing The Intentional Thread: A Guide to Drawing, Gesture, and Color by Susan Brandeis.
Whether your particular interest is pictorial, portraiture, abstract compositions, or actual text, you can "say" almost anything with thread. Learn to communicate your ideas using line, shape, color, and texture with this reference and how-to exploration of stitch. More than 350 color photographs translate the techniques of drawing, painting, and good composition into the world of stitch, and "Try This!" projects inspire your own individual approaches. Including the role of machine stitching, this design resource, learning tool, and inspirational reference helps practitioners at all levels, whether beginning student, dedicated amateur, or professional. Take a lyrical—but logical—journey of skill building, and begin to stitch intentionally and express your creative vision.
Register to receive the Zoom meeting link and join us via computer, tablet, or phone. See you there!