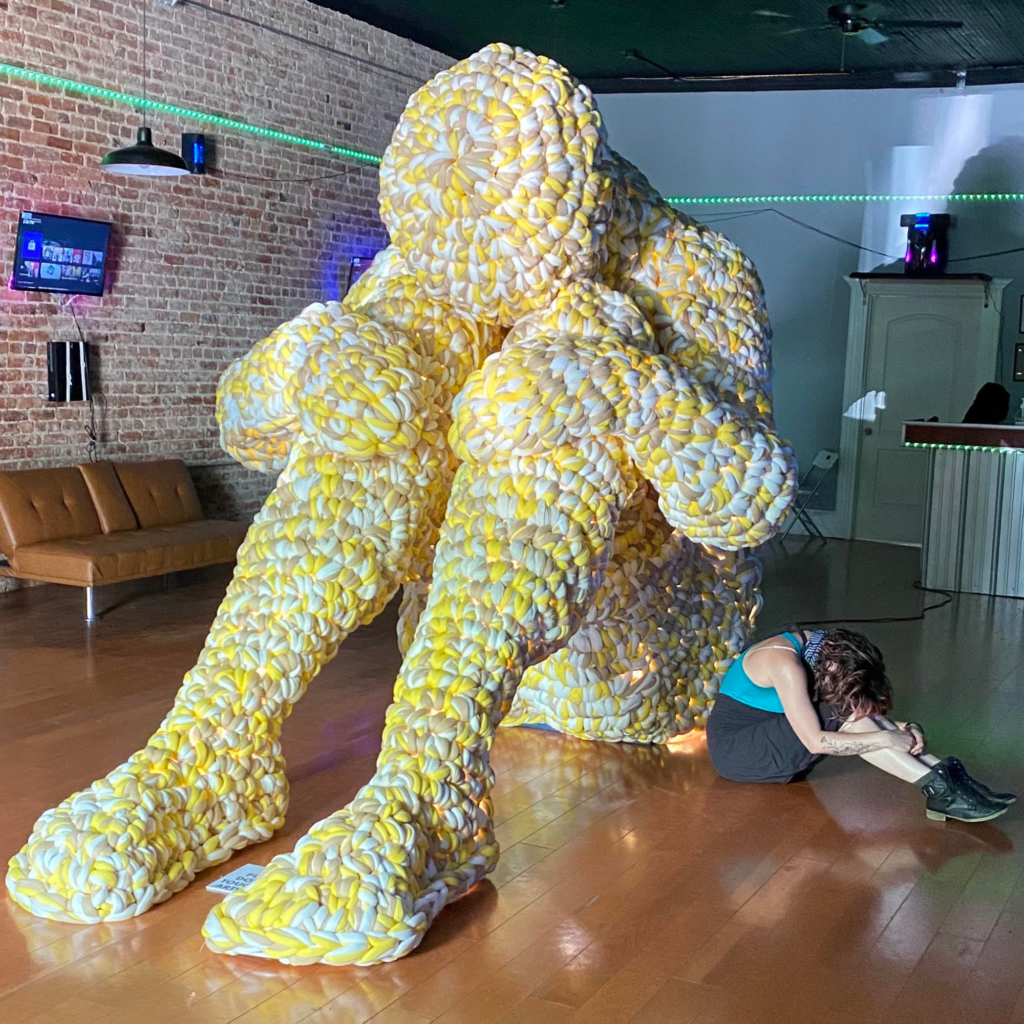 Please join us to learn more about Miriam's story and her work, from her artistic beginnings and early projects to her first major piece as an independent artist. She'll share the intention of that work, what it means to her, and how that meaning has changed with time. She will also discuss what worked and didn't work in making the piece and what she learned making it before closing with a look forward – what she is working on now and what she's aiming to do next. This will be a hybrid presentation, so you can choose to join us in person at the SEFAA Center or online via Zoom from the comfort of your home.
Miriam Robinson is a multidisciplinary artist based in Atlanta. She has worked in public art fabrication, artist assistance, and production management for the last eight years. She recently became a certified welder and completed a BA in Studio Art at Georgia State. Now she owns and operates a storefront gallery in Underground Atlanta, where she makes, exhibits, and occasionally sells artworks; arranges workshops, and hosts events. Miriam lives in southwest Atlanta with her partner and two dogs.
Cost: Free for individual SEFAA members; $5 for non-members.