Plying for Spindle Lovers
Oct 10, 2020 1:00PM—3:00PM
Topics Spinning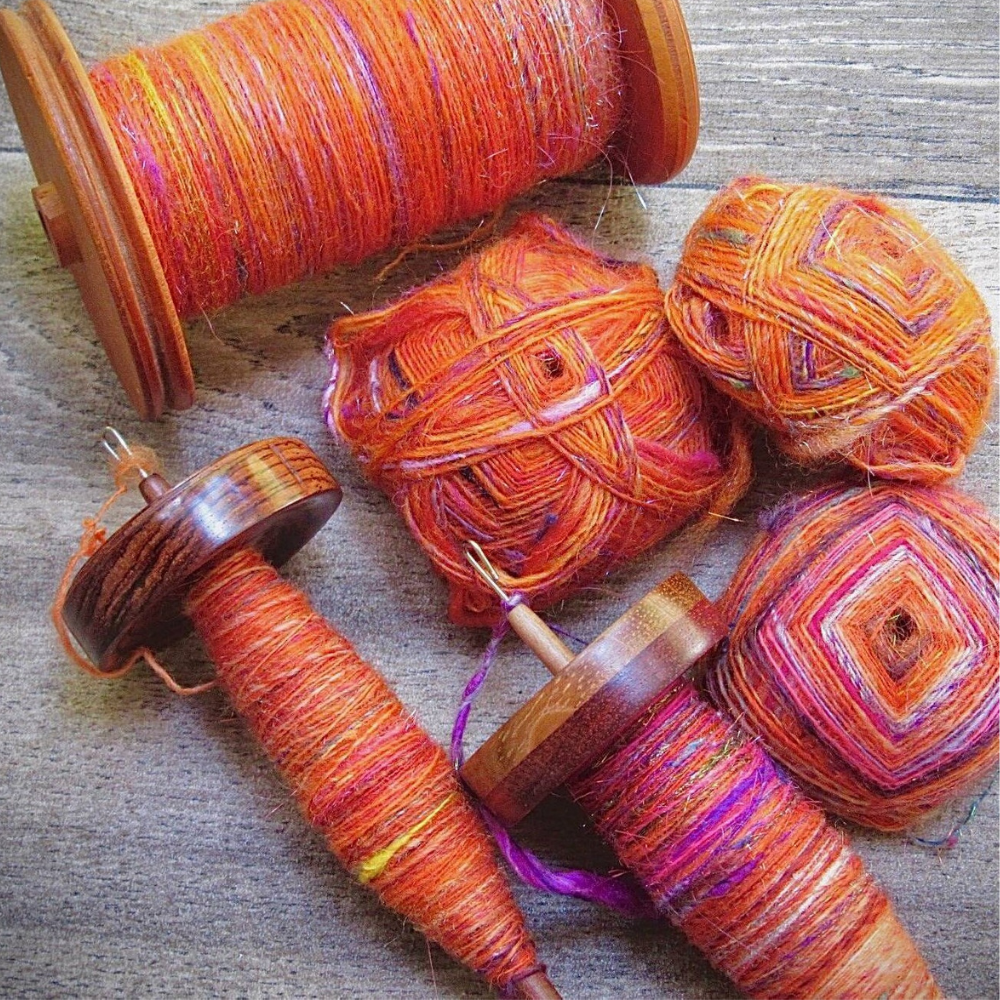 If you love your spindles but find yourself wondering "Now what?" once your cop is full, wonder no more! This class will take the mystery out of how to ply from your spindles and will help you create hefty, full-sized skeins of your spindled yarn. You'll learn at least five different methods for efficiently winding off the spindle shaft along with methods for seamlessly joining your spindled singles into both 2-plied and chain-plied skeins. Along the way, you'll learn why the wind off is so important to your final yarn results. The techniques you'll learn apply whether you prefer supported or suspended/drop spindles, so grab your favorite spindle and let's start plying. Note: See below for homework to be completed before class.
Debbie Held is an international spinning instructor, a freelance writer, and a self-proclaimed spinster. She's been blending wool and words since 2015, when she merged her career in journalism with her handspinning obsession – and she hasn't stopped talking (and writing) about spinning since. Debbie is a recurring contributor to Spin Off and PLY magazines, the Long Thread Media spinning blog, and the SweetGeorgia Yarns blog. She also periodically creates content for the Schact Spindle Company website, and she's an online spinning instructor for the School of SweetGeorgia.
$30 to $36
Additional Supply Fee: None
Scholarship Available: No
Level: This class is for spindle spinners who can spin a stable singles yarn and have a basic understanding of plying.
Required Supplies:
2 or 3 of your favorite/most-used spindles.
A few sheets of notebook paper.
1 sheet of cardstock or a few business cards you no longer need.
Scissors.
2 heavy mugs.
Provided Supplies: None
Homework: Spin several lengths of yarn measuring a few yards each and wind them off into simple balls.