Print and Paint with Natural Dyes
Nov 07, 2022 10:00AM—4:30PM
Categories Class
Topics Dyeing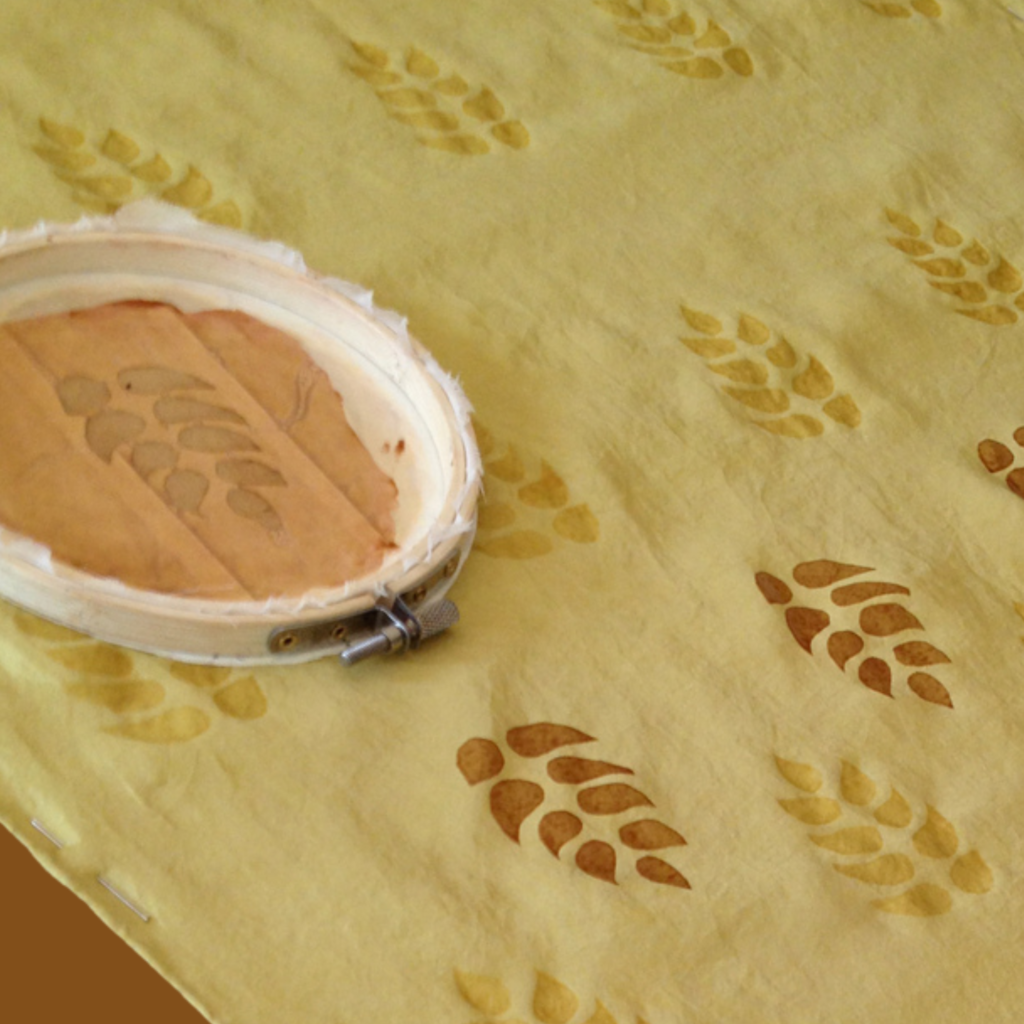 Take your natural dye skills to the next level as you learn to make dye solutions and apply them to fabric by painting, screen printing, and more for an infinite variety of unique designs. Mordant and then dye your natural-fiber fabric a light background color before class and then get creative directly applying natural colors during class! Information on mordanting and dyeing will be provided after you register.
Tasha Miller Griffith has been drawn to textiles of all kinds since she was very small, and she knows in her bones that making things by hand empowers people to live more joyfully and thoughtfully. She is the Education Director at Threaded Together, a nonprofit devoted to teaching textile art skills, and she teaches nationally, always working to build a deep understanding of concepts through hands-on experimentation in a warm and inspiring environment. Tasha also writes for magazines, including Taproot and PLY.
$110 – $135
Additional Supply Fee: None. $15 for dyes and the tools to apply them is included in the cost of the class.
Scholarship Available: No
Level: All.
Number of Students: 6 -10
Required Supplies:
Comfortable clothes and shoes which you don't mind getting dye on, and/or an apron.
Rubber gloves (long kitchen type).
One old plain terry cloth bath towel (bring two if you have them).
Optional – Any brushes, screens, stencils, printing blocks, etc. which you would like to use to apply dyes to fiber.
Class Schedule: Class will be in person at the SEFAA Center from 10 am to 5 pm with a 1-hr break for lunch.
Covid 19 Policy: SEFAA is following the CDC COVID-19 Community Level guidelines for DeKalb County, Georgia. Mask-wearing is required inside the SEFAA Center when our Community Level is High.