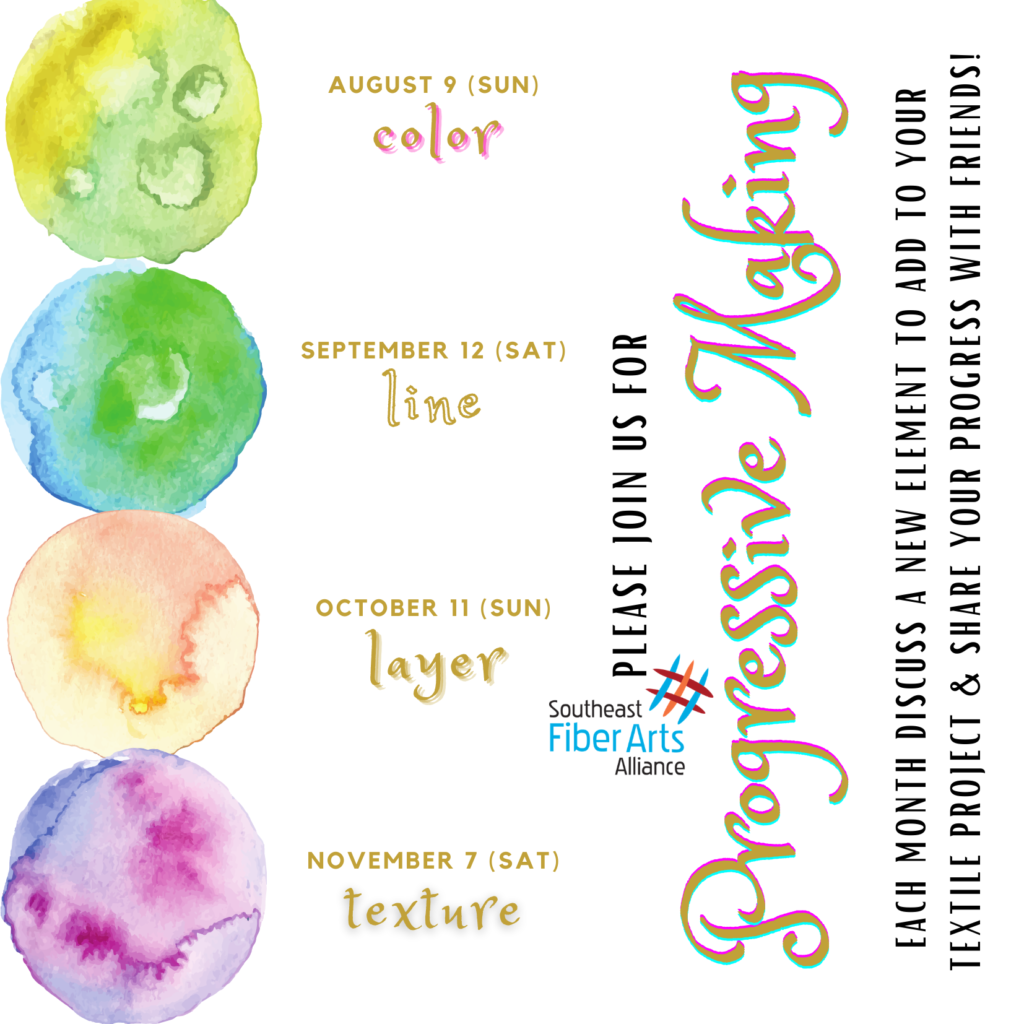 Progressive dinners are off the table for the moment, but progressive making isn't! So, join us for the next four months to do something that gives you joy, provides "me" time, and allows you take control of something in these uncertain times.
Each virtual gathering will start with a brief introduction to a topic,and then we'll brainstorm ways to incorporate the topic in our own work. For example, color could be the pallete you choose to work with, or you could add color by dyeing, painting, printing, stencling, drawing, stitching, or you could modify/reveal color by layering, slashing, transparancy, or bleaching. It doesn't matter what textile technique(s) you're working in or what you are making, progressive making is a great way to make, to be inspired, and to connect with other makers. And, if you can't attend a session, you'll have access to the (private) video recording, so you won't miss a thing!
Register today to receive the Zoom link for all sessions and get ready to share your progress, trials, and discoveries with friends.